Our Partners
Saracens are proud to work in partnership with a range of companies and suppliers, all striving for excellence in their field.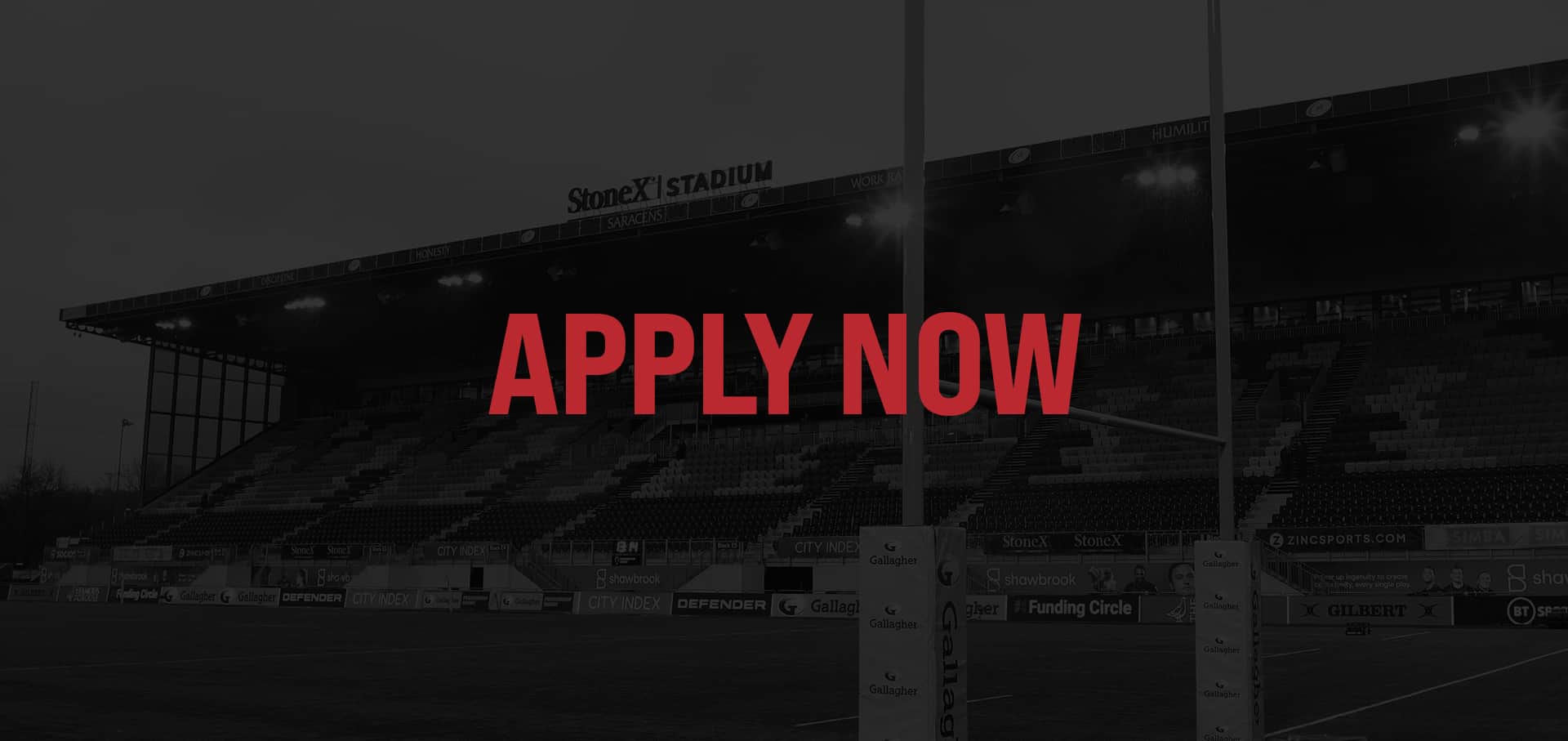 work experience (2 weeks - july 2023)
This is an ideal opportunity for Year 12/13 and University students looking to get a feel for a career working in business and / or the sports industry.

If you are selected for our work experience programme, you will be based in a core team of either Marketing, Partnerships, Sales, Stadium Operations or our Foundation (please reference your preference on application if you have one).

During the two weeks, you will also be invited to our company briefings, go on a Stadium Tour and meet Heads of Departments to learn from their experiences in business.

Day-to-day you will also support your core team with their delivery and administration.

Work experience is unpaid, however we can reimburse reasonable travel expenses.

We run our work experience programme in July each year.

If you are interested, we'd love to hear from you! Tell us why you love Saracens and what you are interested in learning about.
sales & marketing internship (6-9 months)
Each year we bring in an intern to work in our core business teams.
Interns are based in Sales and Growth Marketing teams.

Day-to-day you will support these teams with their administration and delivery.

Brilliant interns will come full of initiative and ideas about how to make things better and grow our audience and community fan base.

During your time with us, you will be exposed to all areas of business operations and learn about life in the sports industry. You will work closely with your mentor to develop your core business skills and understanding of how to enrich lives through sport and entertainment.

Internships are paid at the LLW and run for 4 days are week. On top of this, there are opportunities to work additional hours with our catering teams and on match days on earn extra income whilst you work with us.