Our Partners
Saracens are proud to work in partnership with a range of companies and suppliers, all striving for excellence in their field.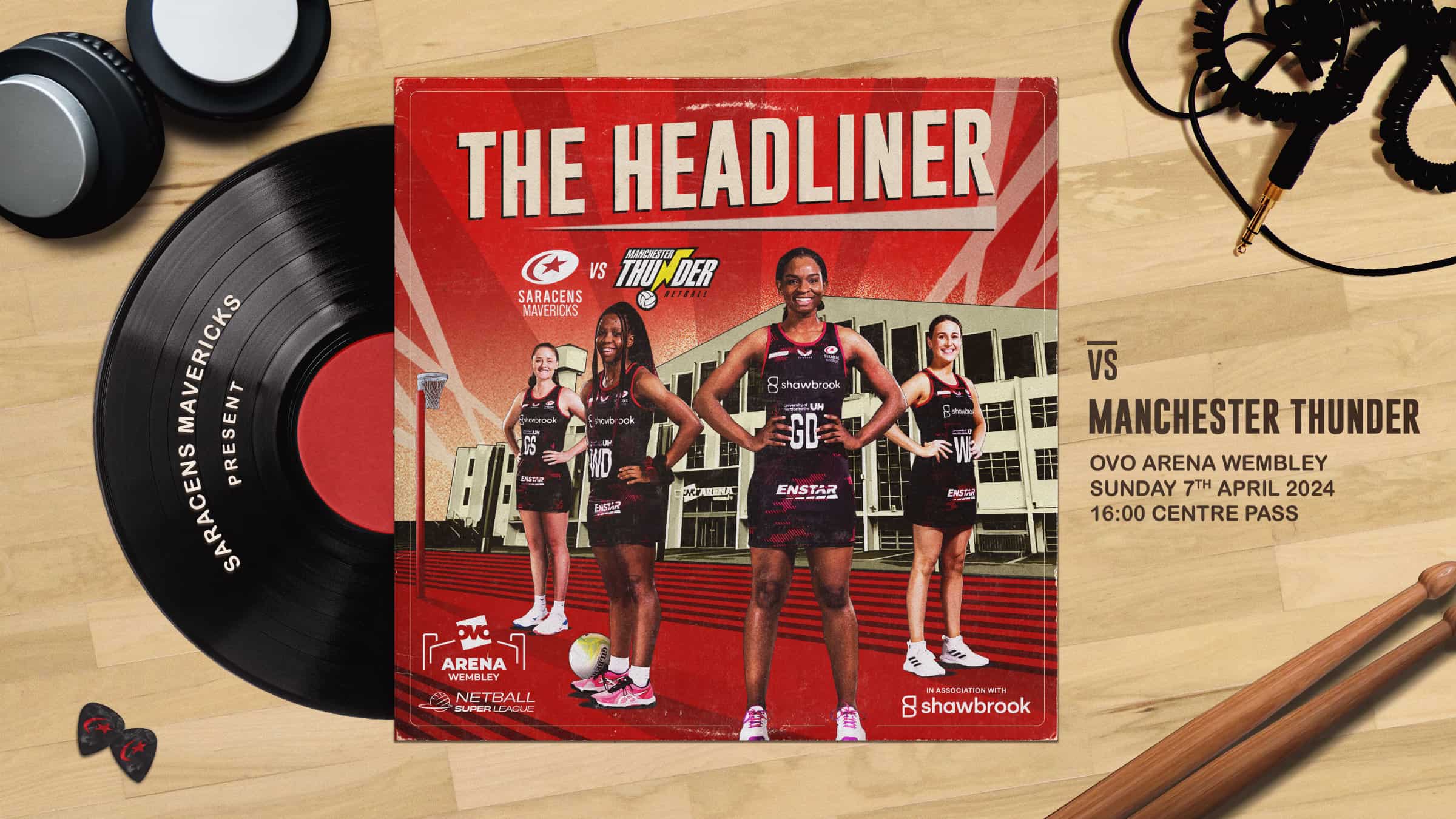 THE HEADLINER
in association with Shawbrook Bank.
at OVO Arena Wembley
Saracens Mavericks vs Manchester Thunder at OVO Arena Wembley, Sunday 7th April 2024, FCP 16:00.
Tickets are now on General Sale. Adults are £22 and U16s £15.
*Please note that OVO Arena Wembley fees apply.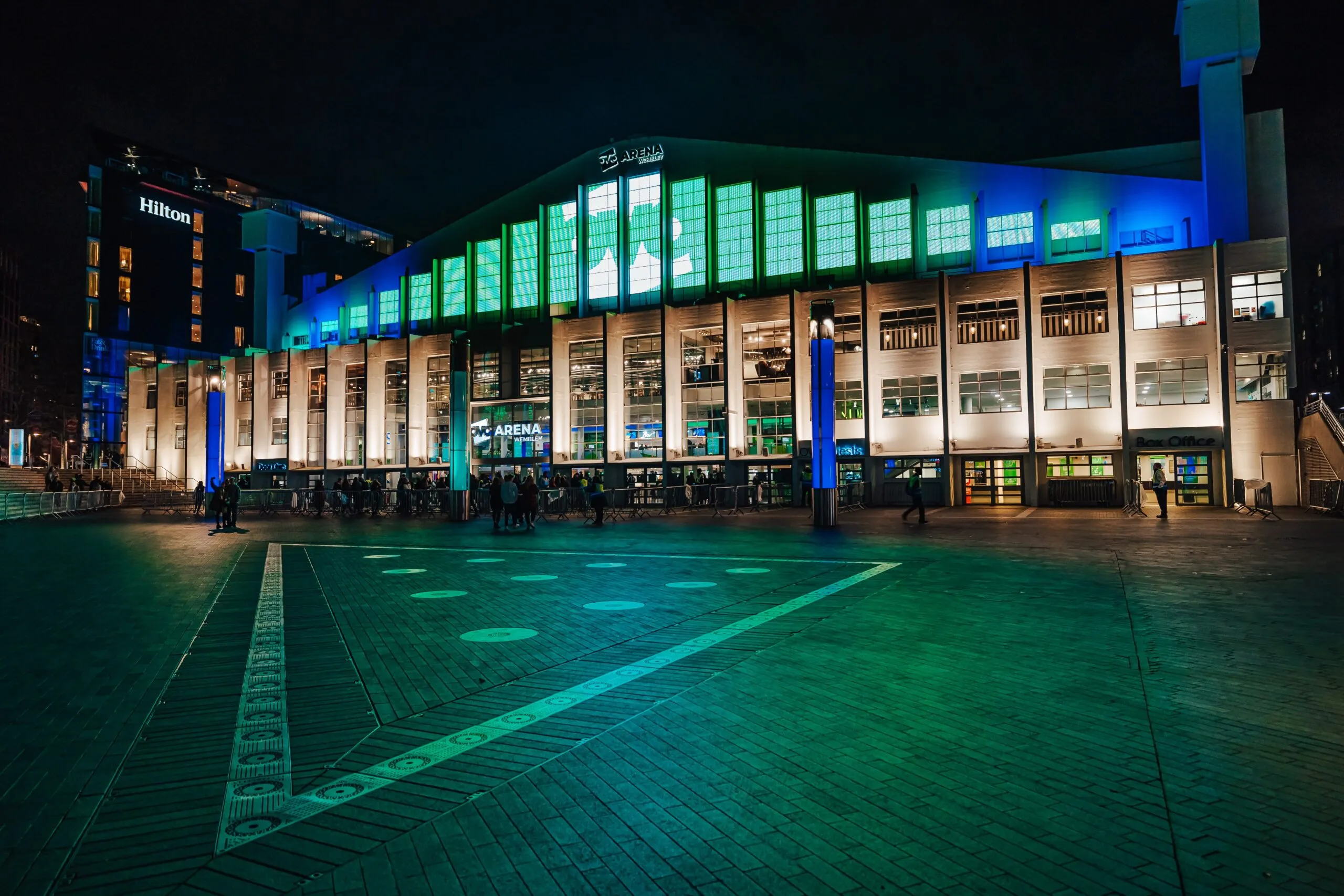 MEMBERS' BOOKING WINDOW OPEN
Saracens Mavericks Seasonal Members can book their seat + 1 additional FREE seat to celebrate our first ever match at OVO Arena Wembley. You must book these before 30 October to avoid missing out.
CLAIM YOUR SEATS
Saracens Mavericks are heading to OVO Arena Wembley.
For the first time ever, Saracens Mavericks are taking a match to the iconic OVO Arena Wembley, as the venue opens its doors to the Netball Super League.
Secure your seat without delay for what promises to be a history-making day at Wembley.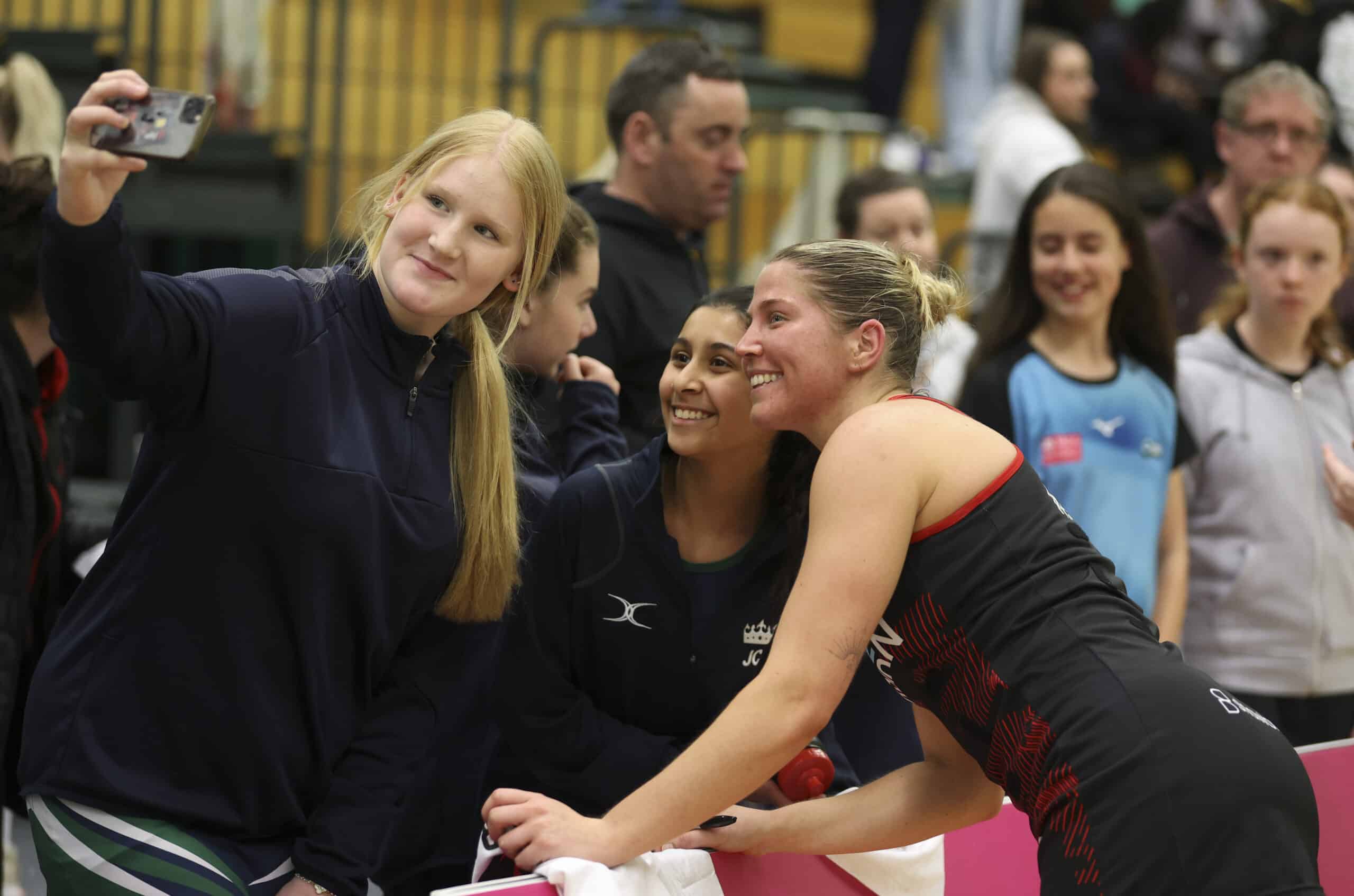 ARENA LAYOUT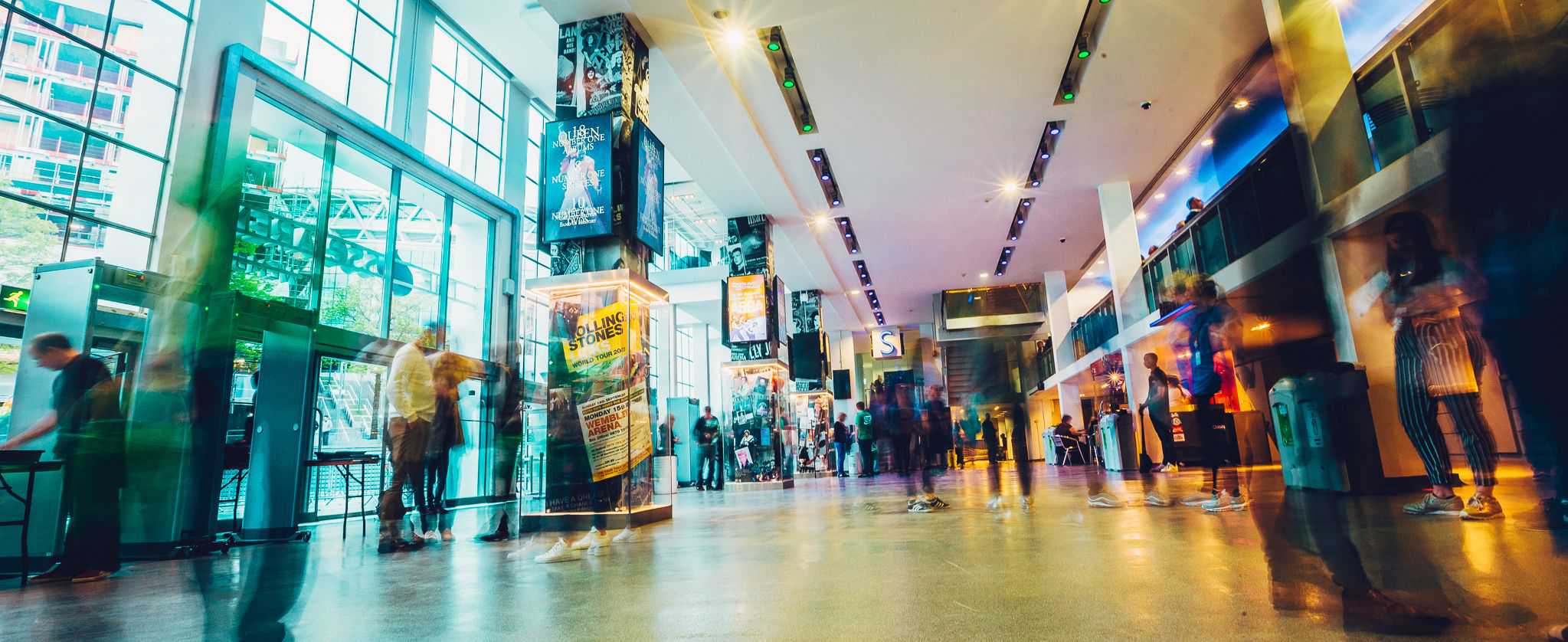 THE HEADLINER
AN EXPERIENCE LIKE NO OTHER
A huge arena that has had so many iconic moments!
The NSL's BIGGEST NETBALL PARTY
A HUGE NSL clash
World-class arena experience
NOTHING BEATS LIVE
OVER 5 HOURS OF ELECTRIC ENTERTAINMENT
We've got heaps of entertainment throughout the entire day to cater to all the family! Join us for a exhilarating afternoon of music, elite sport & family fun! 
Live music
Fun & games
Non-stop sporting action
Festival fun!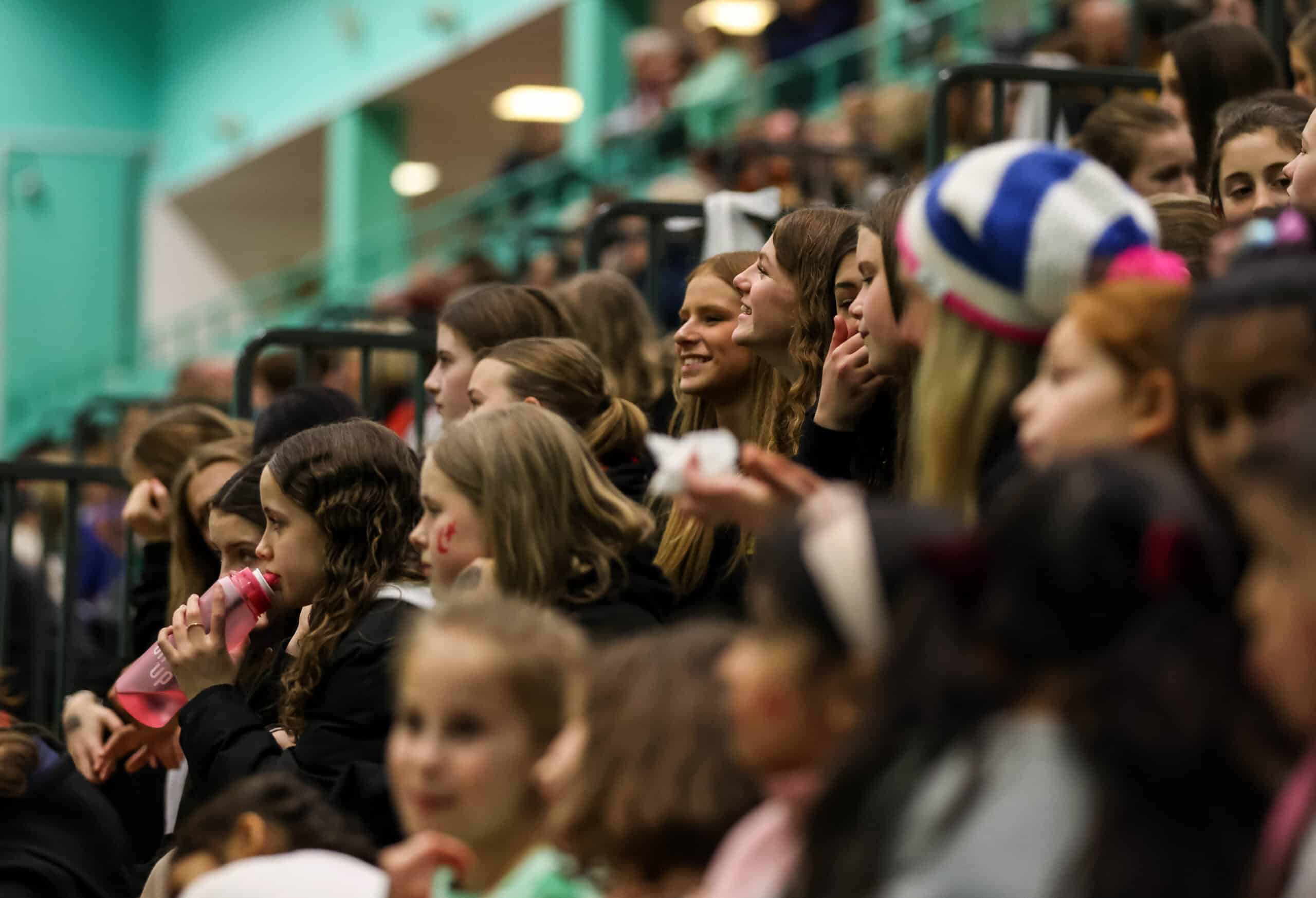 BRING THE WHOLE TEAM!
CLUBS, SCHOOLS & GROUP BOOKINGS
Be a part of the BIGGEST and BEST experience the Netball Super League has to offer!
Bring your school, your local club and your friends for an electric afternoon!*
* Terms & Conditions apply
REQUEST YOUR GROUP TICKETS
YOUR CHANCE TO PLAY AT OVO ARENA WEMBLEY
THE HEADLINER: THE SUPPORT ACT - JUNIOR FESTIVAL
Do you want to be in with the chance to play on the court at OVO Arena Wembley?
Our first-ever Headliner Support Act tournament is not one to miss!
Festival day on Sunday 25 February at Samuel Ryder Academy.
Finals played at the iconic OVO Arena Wembley.
REGISTER YOUR TEAM TODAY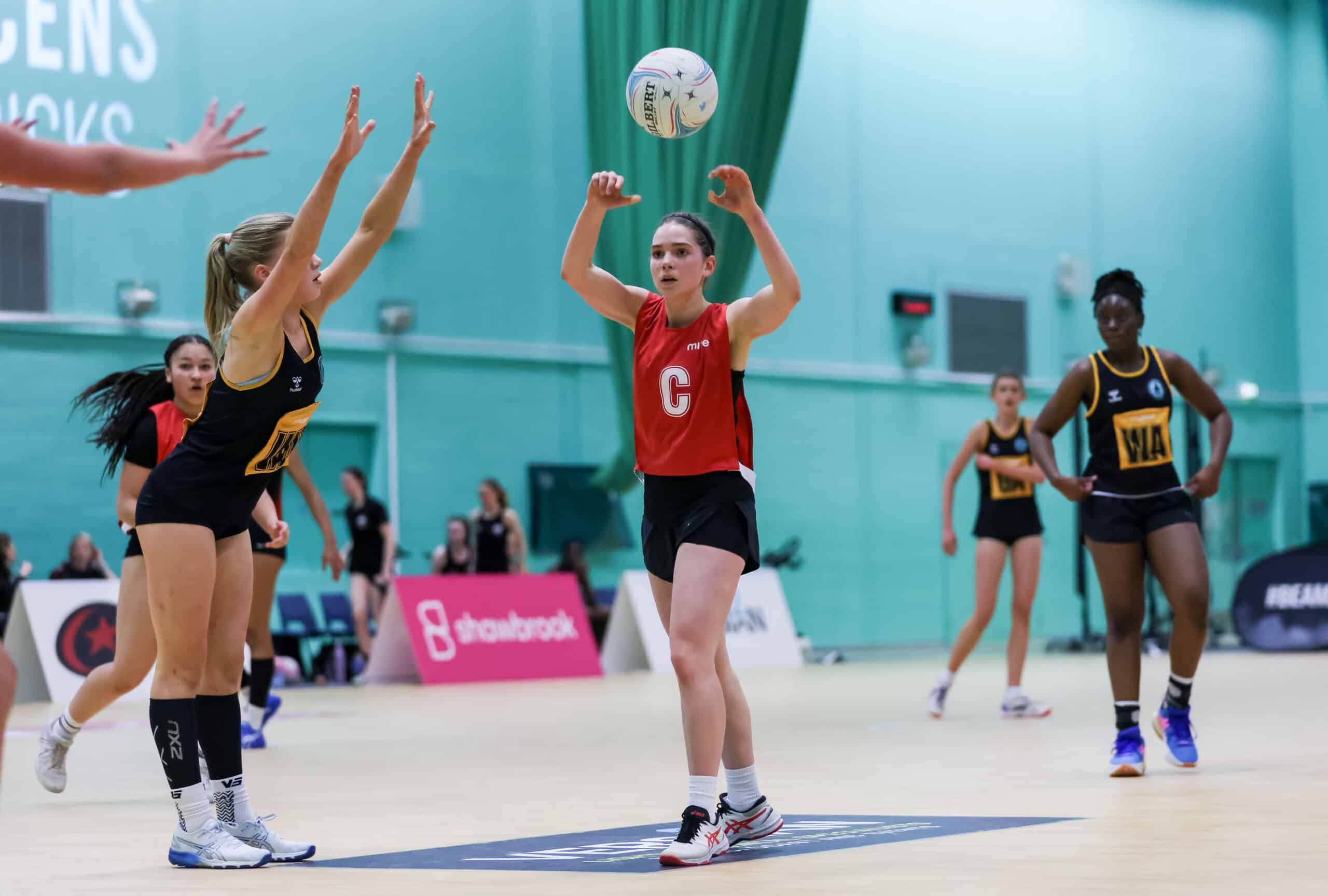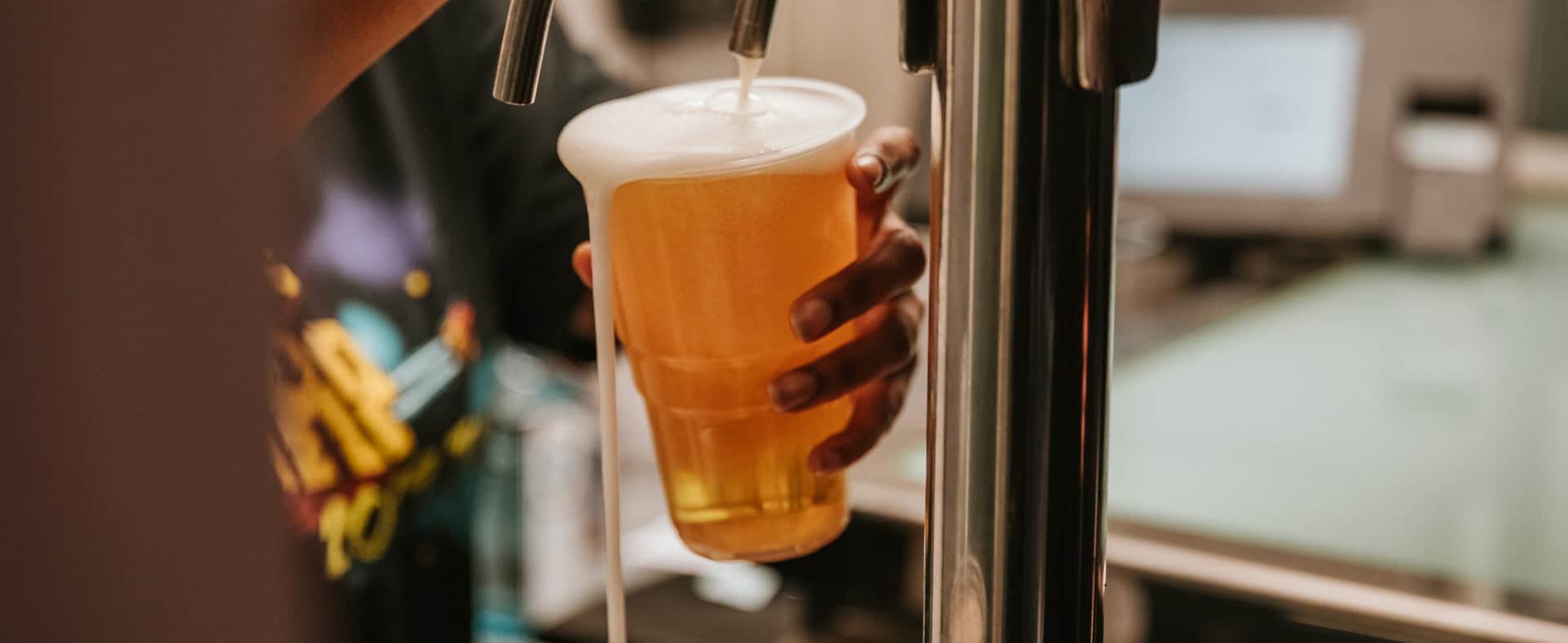 TOP QUALITY FOOD and DRINK TO SUIT ALL TASTES
FOOD AND DRINK
There are plenty of options for food & drink available at OVO Arena Wembley.
ALL FOOD OPTIONS
EASY ACCESS TO THE ARENA
TRAVEL
OVO Arena Wembley is highly accessible by public transport and JUST a 17 mile drive from Hertfordshire Sports Village.
ALL TRAVEL OPTIONS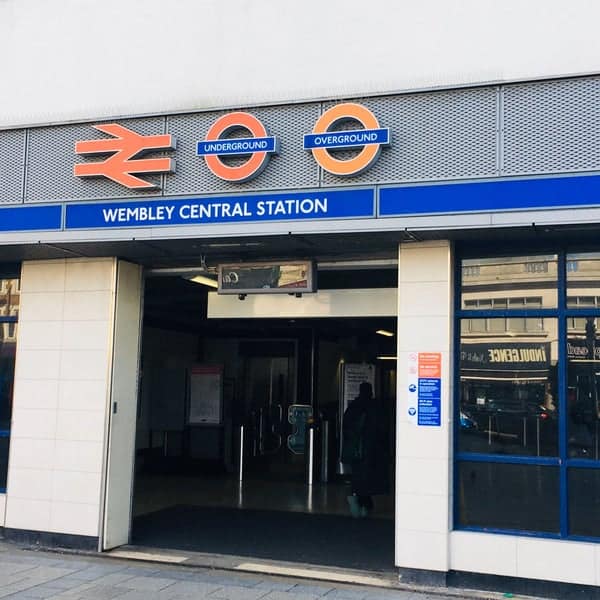 DOORS OPEN
Enjoy all that OVO Arena Wembley has to offer, and look out for the pre-match entertainment happening all around the arena! Our Road to Wembley final will also be taking place pre-match. Make sure you're in your seats to cheer on the sides!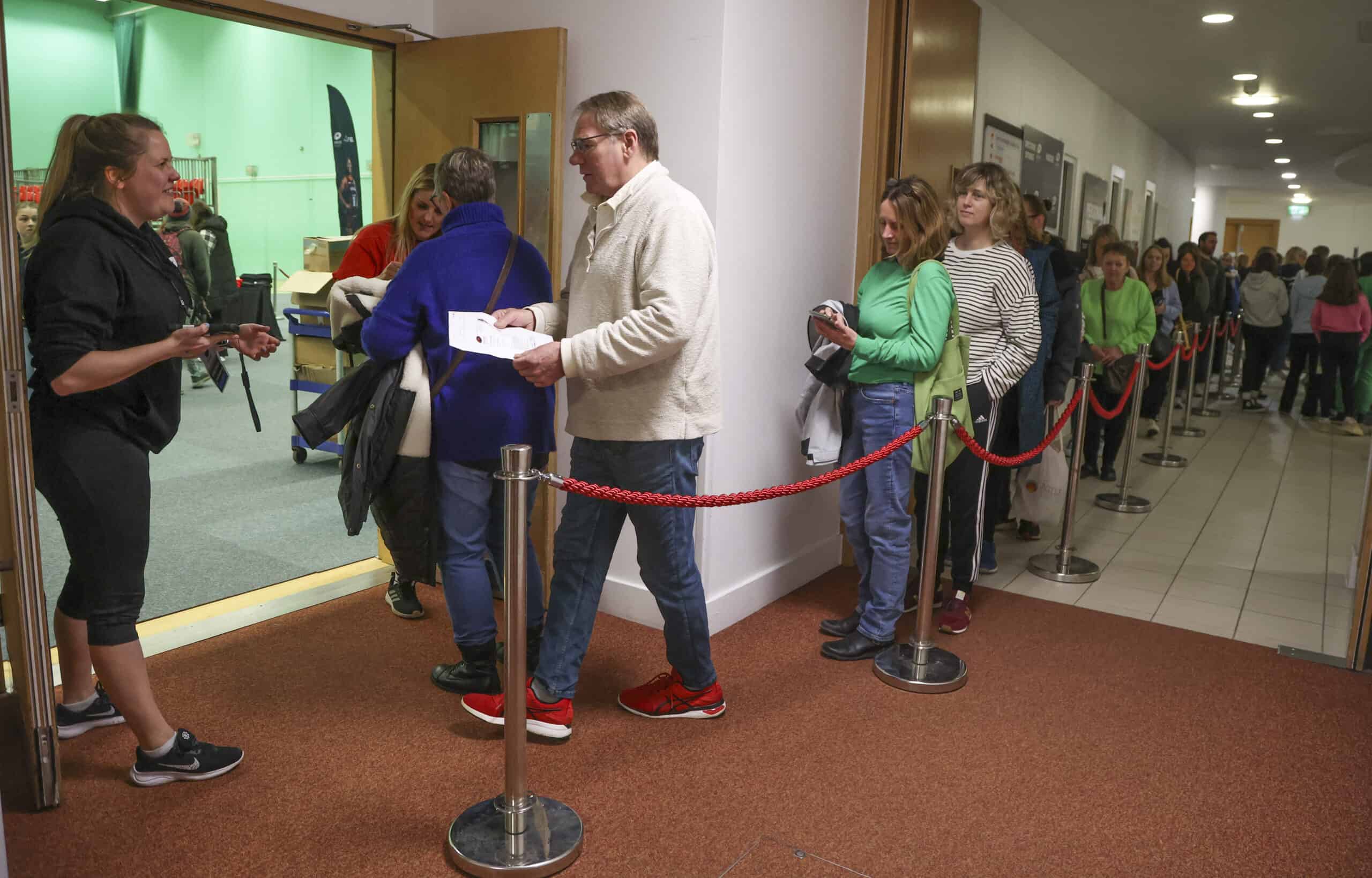 HEADLINER SUPPORT ACT FINAL
Head to your seats and watch our two finalists battle it out to be the first Saracens Mavericks Headliner Support Act Champions!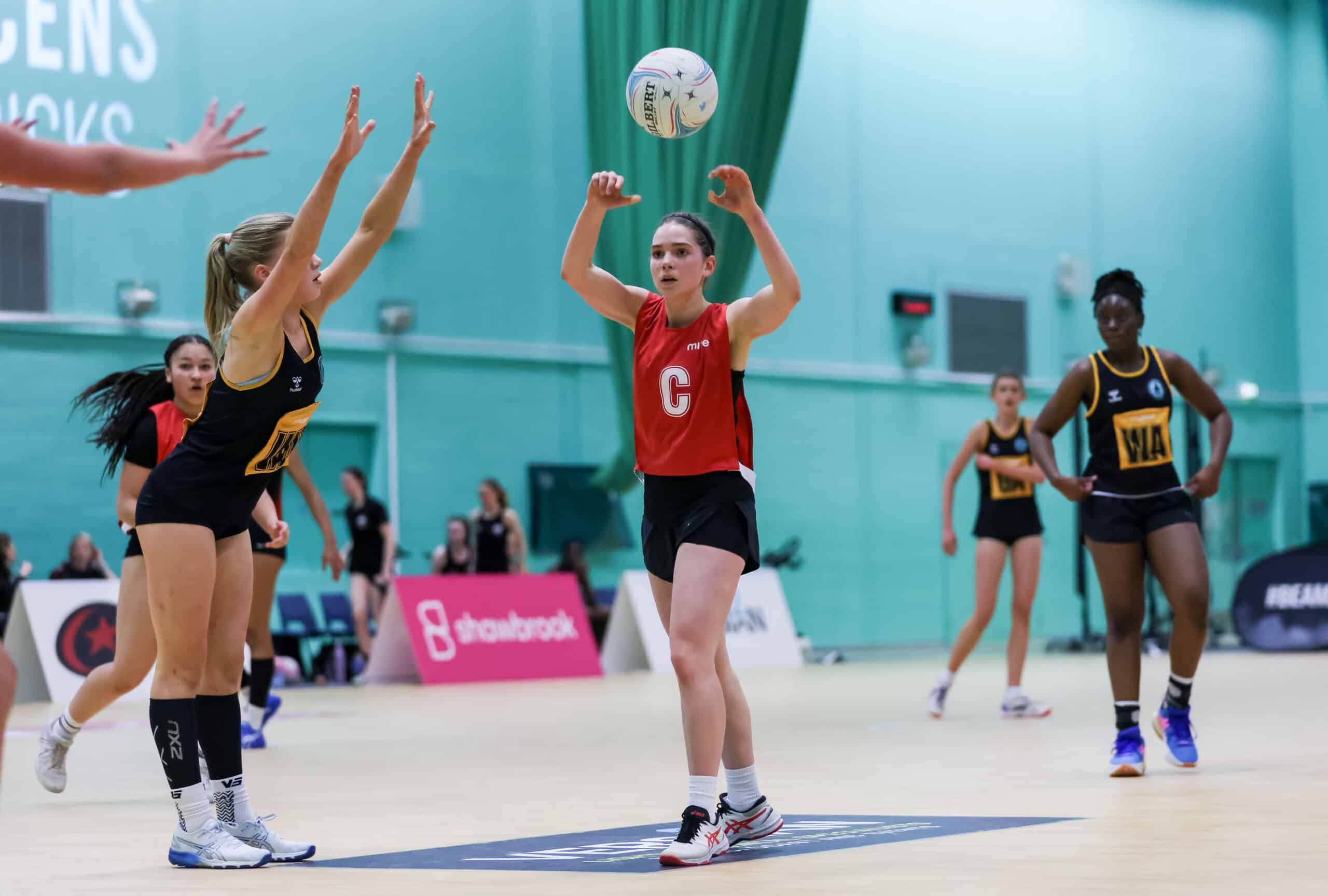 IN-ARENA ENTERTAINMENT STARTS!
Head inside the arena to experience music, entertainment and some Sarries surprises!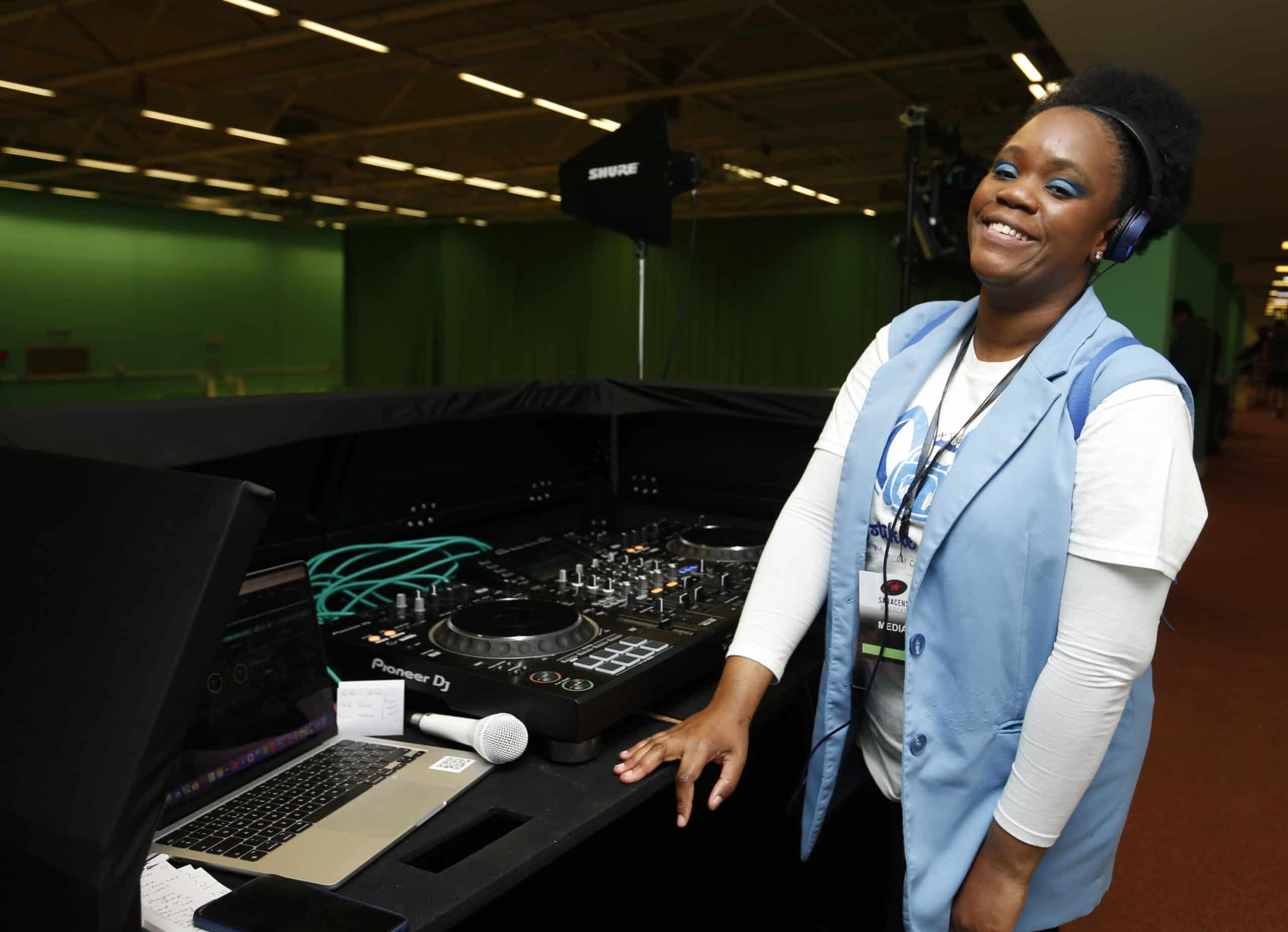 FIRST CENTRE PASS
At 16.00 the rivalry commences as our Mavericks take on Manchester Thunder in The Headliner.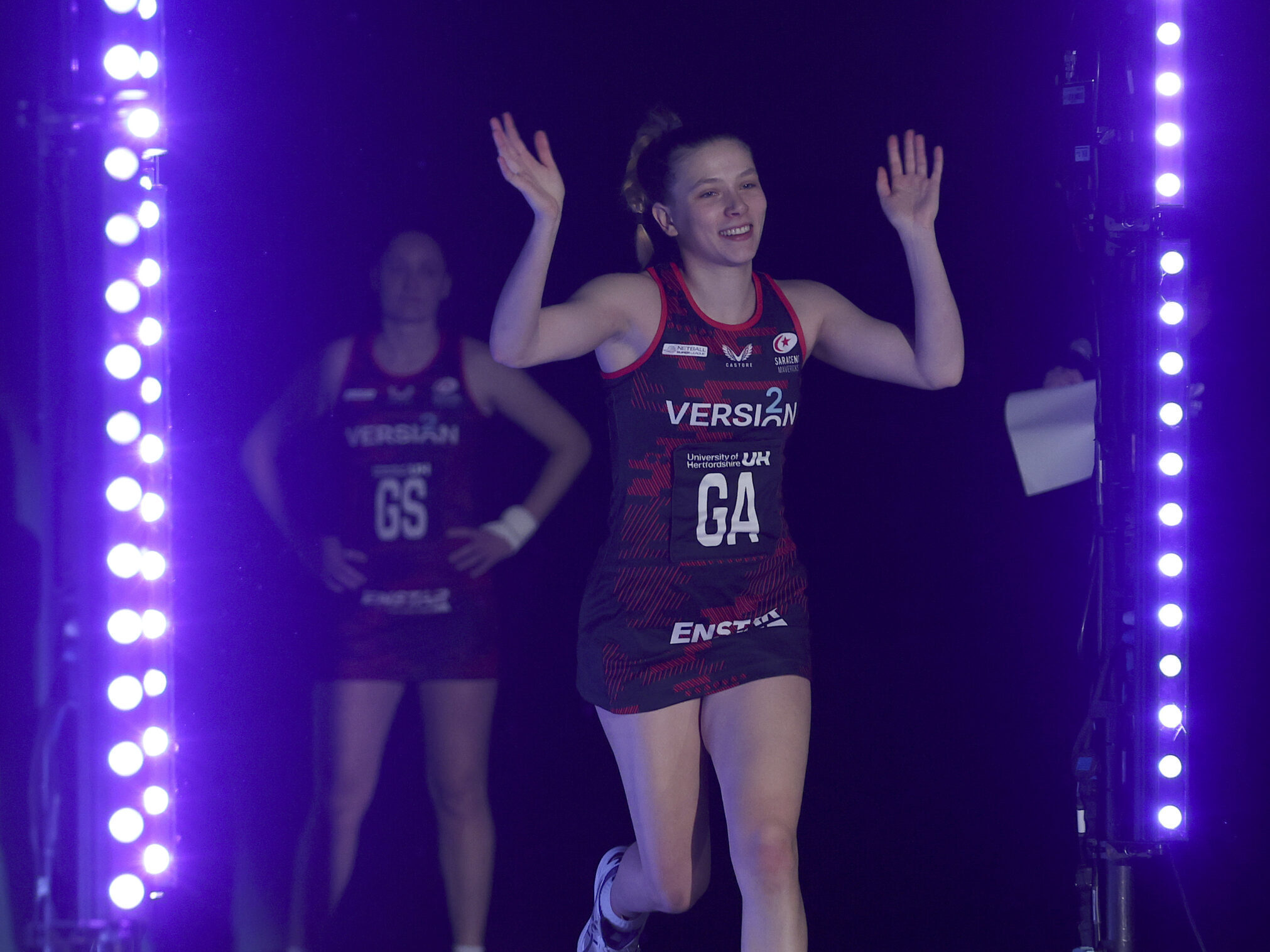 ARENA CLOSES
Please note that the arena and Fan Zone will close at 6pm.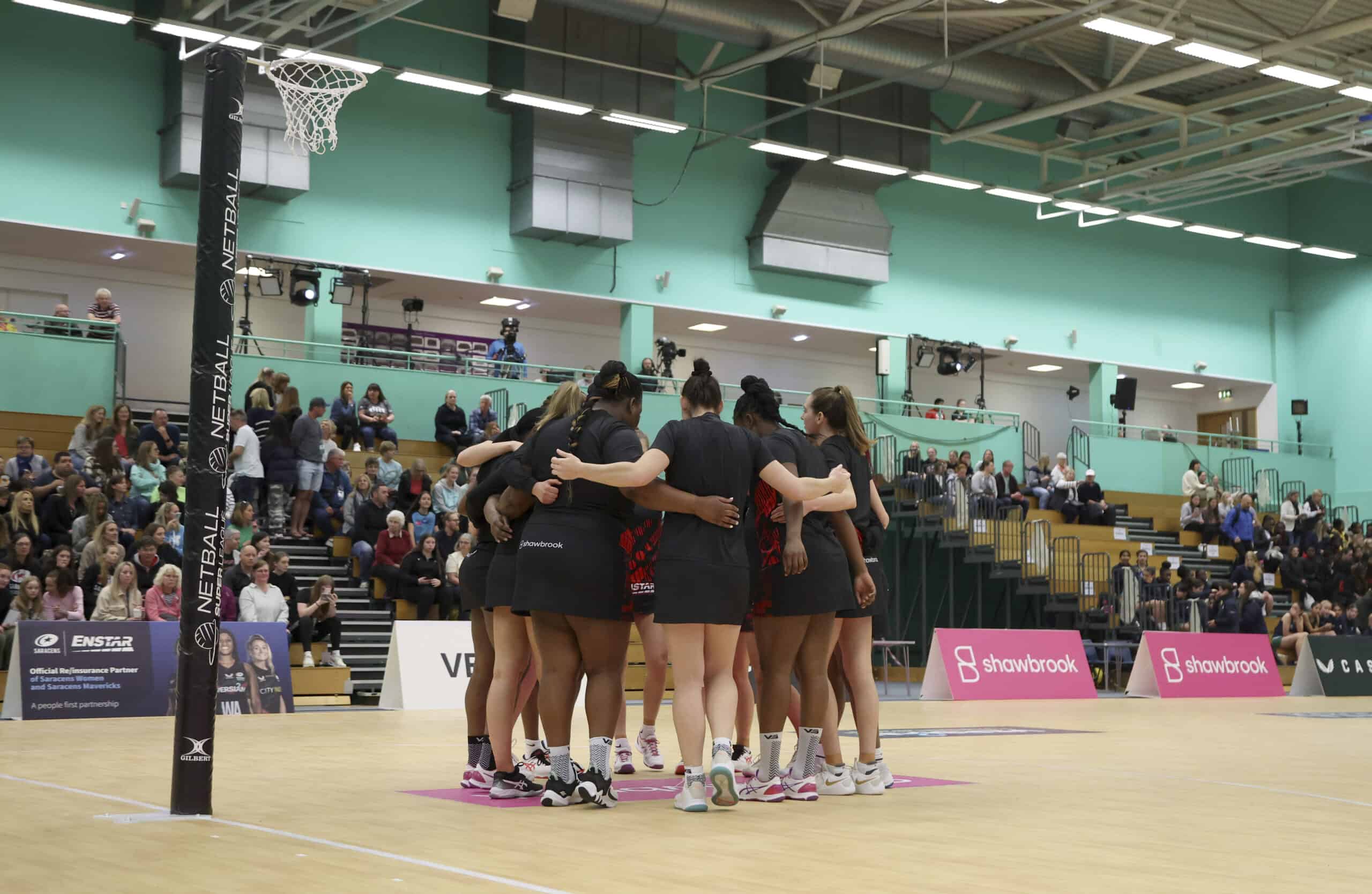 OVO Arena Wembley offers three lounges on a first come, first served basis.
AMEX, OVO and Sky customers are able to use the relevant lounges by showing proof of being a customer.
Please note that these lounges are provided via OVO Arena Wembley. Should you have any questions, please contact customerservices@ovoarena.co.uk.
As a Seasonal Member, what are my ticket benefits?
As a Seasonal Member this highly anticipated fixture is included as part of your membership, but you will need to book your seats.

General Sale is now open for all customers. Tickets are £22 for adults and £15 for U16s. Please note that OVO Arena Wembley fees apply. We have lowered the price of our tickets for this fixture from our normal rate for matches at HSV, to offset these additional fees.
As part of our celebration of our first trip to Wembley, Seasonal Members are also invited to book one additional FREE ticket for this fixture.
Seasonal Members can…
Benefit from a priority booking window, enabling you to book one FREE ticket and an unlimited number of additional tickets before general sale begins. This priority window will open on Monday 23 October at 10am.
We advise Saracens Mavericks Seasonal Members to book their seats in blocks N8 and N10 for the best view and match day experience. These seats are behind the players benches.
I am a Manchester Thunder supporter, how should I purchase tickets?
If you are a Manchester Thunder supporter and looking to sit with fellow fans at The Headliner, we have an allocated block of seats for away supporters to enjoy. Look out for communications from Manchester Thunder with a ticketing link directing you to purchase specific seats.
Please note: Manchester Thunder supporters are of course able to purchase any seat they wish at OVO Arena Wembley.
How will I receive my ticket?
Tickets will be distributed digitally before the event via the AXS ticketing app. You can find out more and download the app here.
I would like to attend The Headliner with a group of between 10-30, how should I book our tickets?
If you are attending in a group of between 10-30, please contact charliewhite@saracens.net  to book. We have a group link which will support you in securing seats together.
Can I bring bags into OVO Arena Wembley?
Size restrictions apply to bags brought into the stadium. For security reasons all adult backpacks and rucksacks of any size plus any other bags larger than 40 x 35 x 19 cm aren't allowed. Luggage can't go into the auditorium, or be stored anywhere in the venue. OVO Arena Wembley does not have cloakrooms.
Please click here for more information.
What items are prohibited from OVO Arena Wembley?
To help keep everyone safe, OVO Arena Wembley review which items can be allowed into the venue. Below is a list of example items that will not allowed inside. Please note that this list is not exhaustive, and items may be added last minute. We always advise to check the event pages for event specific prohibited items.
No rucksacks or backpacks of any kind, luggage, holdalls or any bags over A3 Size are allowed
Any type of weapon, including firearms, knives, pepper spray, tasers, or any other item that can be used as a weapon, is strictly prohibited.
Any illegal drugs or substances are not allowed inside the arena.
Alcohol is not permitted inside the arena. Alcoholic beverages will be available for purchase at bars within the venue.
Glass Containers, Cans, Aluminium bottles, or thermoses of any kind which are full to be consumed. (Please note we do not allow any liquids into the venue and on all standing events, all reusable drinks bottles are prohibited regardless of seating or standing)
Laser pointers, pens or any other similar devices that can be disruptive or potentially harmful to others are not allowed.
Fireworks, flares, smoke bombs, confetti, or glitter cannons.
Professional cameras, audio/video recording equipment, and tripods are not permitted.
(We do not allow any large cameras or anything with a detachable lens, including clip on lens for phones)
Selfie sticks, Go Pros or Ipads used for photography or videography.
Animals (except for certified ADUK service animals)
Banners, Flags or Signs that are over the size of A3 or convey offensive messages are prohibited (we do not allow any light up or battery-operated signs)
Balloons
Musical instruments
Use of wheeled footwear, skateboards, scooters, or roller blades
Hot Food
Helmets and full-face masks
Large Studded outfits or large metal chains
Clothing which could be offensive
Can I bring my own food & drink into OVO Arena Wembley?
You can bring confectionary, but drinks cannot be brought into the Venue. If you have a medical condition or need to bring babies milk, please email customer services at customerservices@ovoarena.co.uk.

A variety of beverages will be available for purchase within the Venue and free water is available on the concourses from the water dispensers.
What Food & Drink will be available at OVO Arena Wembley?
There are a wide range of food and drink choices available at the arena. Click here for more information.
The arena has introduced a new food concept called Cooksmith. Cooksmith has been born out of a collection of culinary experts and nutritionists, committed to serving fast food recipes that bring bags of health and nutrition, with a twist of spice and plenty of flavour.
In addition to the food offers, the arena boasts a variety of beverage choices including Heineken and Amstel on draught, with craft beer available in selected areas.
What payment methods are available at OVO Arena Wembley?
OVO Arena Wembley is fully cashless. The bars, restaurants, and stands in the arena no longer accept cash. This is to speed up sales and cut down on your waiting time. 
What Access is available at OVO Arena Wembley?
If you have any queries regarding accessibility parking at OVO Arena Wembley please contact customerservices@ovoarena.co.uk.
Further information can be found here.
Accessible Toilets
Concourse Level – there are 3 accessible toilets on both the North and South Concourses. They're centrally located and no more than 40m from wheelchair viewing platforms in the auditorium.
Foyer Level – Toilets are located off the main entrance foyer.
Empire Bar & Grill Level – Accessible toilets are located next to standard toilets.
Accessible Seating
There are a number of wheelchair spaces in the auditorium and seats for ambulant disabled guests. The arena also have spaces for your personal assistant to join you if required. Please refer to the booking section above on this page for more information.
Will wifi be available at OVO Arena Wembley?
Yes, there is free WIFI inside the venue, powered by OVO.
Age Restrictions
There are no age restrictions. Standard venue policy is that children under 18 months don't need a ticket. This is event dependent, so check the individual event page for more information. Unless stated, under 14s need to be with someone aged 16 or over. 
Lost Children
If you become separated from your child, please notify the nearest steward immediately, providing as much detail as possible (name, age, appearance, place last seen).
Baby Changing
There are several changing facilities within the stadium, situated either inside one of the accessible toilets or one of the medical rooms. Please speak to a steward once inside, for your nearest one.
Push Chairs
There are no facilities within the stadium for storing push chairs.
What time will I be able to enter OVO Arena Wembley?
The arena + ticket office will open at 13.00 on match day. Fans will find the ticket office located at the main foyer of the arena.
Make sure you leave enough time to go through security on your arrival at the arena. All supporters must enter the arena through the designated entrances that are specified on your match ticket.

Fans are encouraged to take their seats in the arena 30 minutes before first centre pass.

Please note there is no re-admittance to the stadium once your ticket has been scanned.
Will I be able to park at OVO Arena Wembley?
There is no parking on-site at the arena. However, there are a variety of options within a short walking distance.
Wembley Park's 24-hour car parks are official event car parks. They're CCTV monitored, officially marshalled on event days and minutes from the main entrance.
Because all pre-booked vehicles are registered before you arrive, you'll be recognised immediately. It'll make accessing and leaving the car park easy.
For more information and to secure a car park space and at the best available rate for an event at OVO Arena Wembley, pre-book online in advance. 
Unofficial car parks on your way to the venue are further away and might not be secure - we'd recommend avoiding them.
What is the easiest way to travel to OVO Arena Wembley?
There are numerous ways to travel to this North London stadium. You can find out the most accessible route here.
Can I buy Mavericks merchandise at OVO Arena Wembley?
Yes, we will be selling Saracens Mavericks merchandise at the arena ahead of the match. Items include but are not limited to:
Saracens Mavericks t-shirts
Saracens Mavericks netballs
Branded water bottles