Our Partners
Saracens are proud to work in partnership with a range of companies and suppliers, all striving for excellence in their field.
SUPPORTER FEEDBACK
Feedback from members and supporters is critical to Saracens ongoing pursuit of excellence on and off the pitch. There are several ways supporters can feedback to the club outlined below.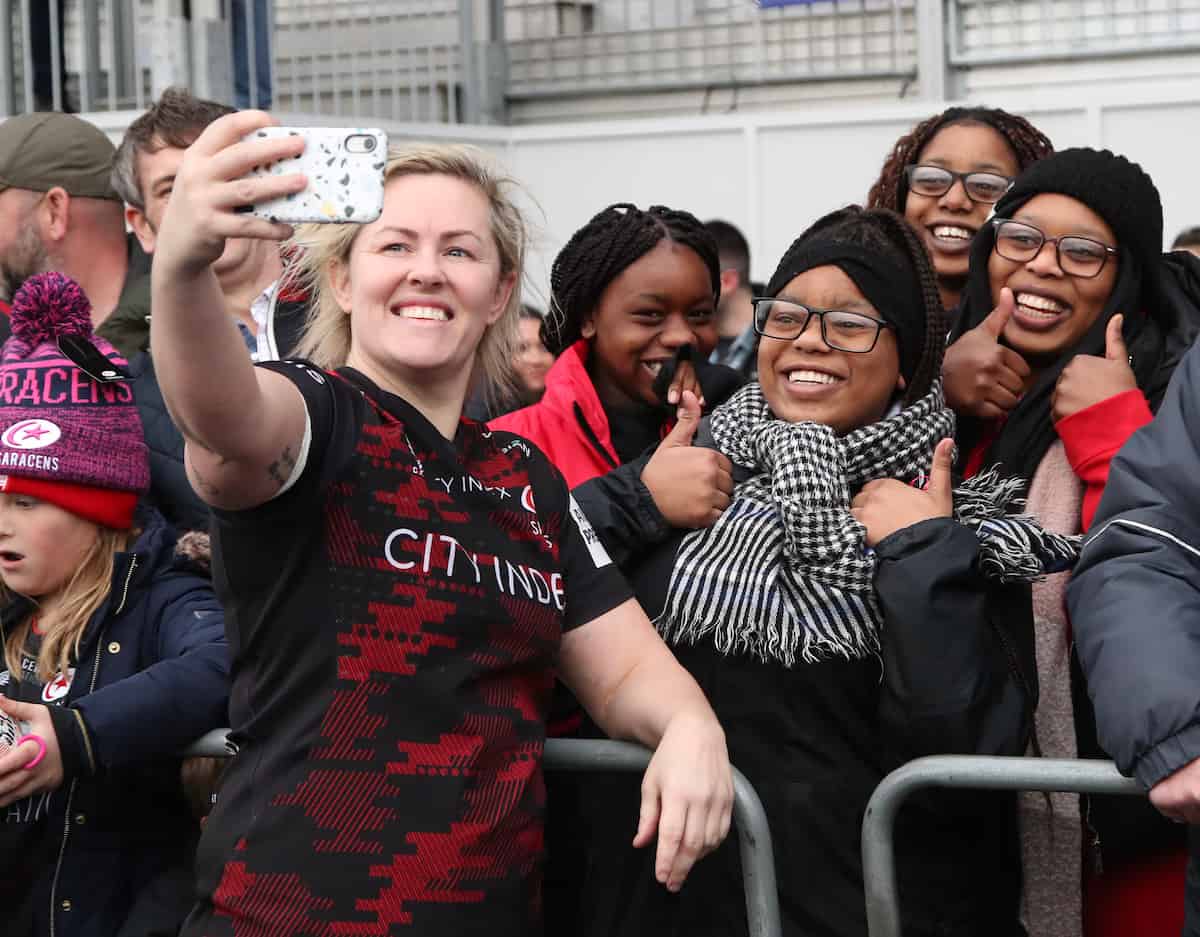 You said, we listened - post match surveys
We are extremely proud of what we have created at StoneX Stadium to date, but we are commitment to make further improvements. Putting people first and providing the very best customer experience are major priorities for Saracens.
Your feedback is extremely valuable to us and forms the basis of regular operational and customer experience reviews, ensuring your match day experience improves, week-on-week.
After every match we send out a match day feedback survey, analyse the results and update our "you said, we listened" action points shown here
Our Supporter Service team are available Monday - Friday from 9am - 5pm, and from the ticket office at StoneX Stadium prior to matches, to assist you with any questions or feedback.
T: 0203 870 3303
E:supporterservices@saracens.net
The Saracens Supporters Forum was launched in the 2018/19 season, and provides an opportunity for Saracens supporters to engage directly with senior management representatives of the Club on a regular basis. The Forum will actively encourage open dialogue, consultation and collaboration between the Club and supporters, and aims to generate a healthy discussion as well as addressing areas for improvement and new ideas to drive the Club forward.
WHAT ARE THE AIMS OF THE SUPPORTERS FORUM?
To provide supporters with an organised forum to discuss matters directly with the Club
To help maintain a healthy dialogue between the Club and supporters
To give representatives the opportunity to introduce new ideas and/or raise issues on behalf of their fellow supporters
To allow the Club to better understand issues affecting supporters
To give the Club the platform to discuss future initiatives with supporters
To bring fans closer to the club and give them the opportunity to play a key part in moving us forward
The Supporters' Forum does not exist to discuss on pitch performance, player welfare or transfer news.
THE ELECTED REPRESENTATIVES AND THEIR CONTACT DETAILS ARE: