Austerberry reflects on a year of success for saracens women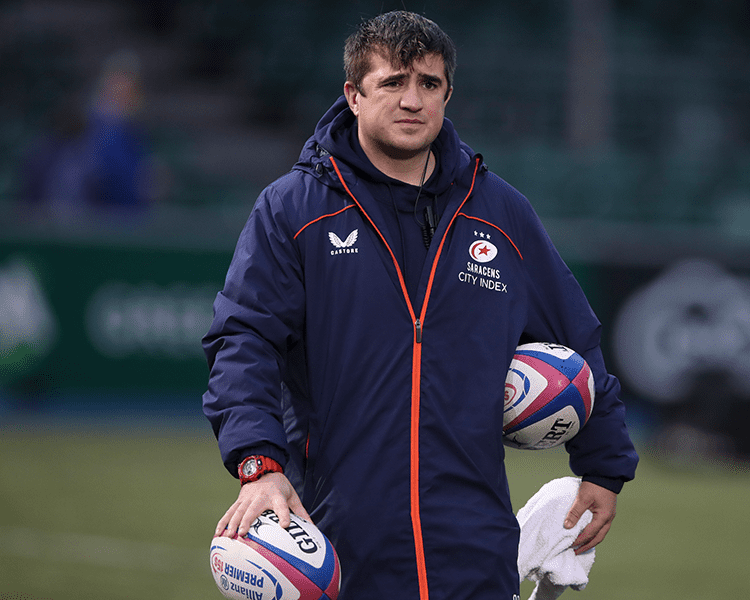 2022 was a year that saw huge success for Saracens Women. Director of Rugby Alex Austerberry reflects on the year and looks ahead to 2023.
2022 will be one that will be remembered fondly by the group. It was of course challenging on numerous fronts, but ultimately a successful one. We finished top of the league for the 5th successive season and regained the Premier 15s title in a great performance in the final up at Sixways. It is also one that has seen the club be successful in its application to version 3 of the Premier 15s. It is testament to the great work of the players on the field and those working tirelessly behind the scenes. The future is exciting and it is superb that as a club we continue to be at the forefront, driving the game forward.
On an individual level, we saw 19 players involved at the World Cup and although our Red Roses fell agonisingly short in the final, the impact that they have had on the world of rugby and beyond was and is immense. The central contracts offered to Welsh, Scottish and the Irish players within the group once again illustrates the accelerated growth of the game as a whole.
We have had players come in and make their debuts, with youngsters set for exciting futures at the club. We have had players move on to pastures new as well and we thank them for their service.
The last part of 2022 has seen us tested and the final two games were a disappointing end to the year. That said, we control our own destiny in terms of qualification for the semi-finals of the cup and in the league, we start 2023 with a busy schedule, where we will be looking to get back on track.
2023 promises to be another great year, the strength and competitiveness of the league drives everyone to keep on improving and the one thing I know about our group is that they relish the challenge. They will do everything in their power to maximise their potential in 2023. That will lead to some fantastic memories and hopefully a fantastic year ahead.
The final thing left for me to say is thank you to all of the fans. The wall of noise as we run out at home and the raucous welcome you give us when arriving at stadiums does make a huge difference. We look forward to sharing some more great times and making some unbelievable memories with you all in 2023.
Happy New Year!