Clifford loving life in international colours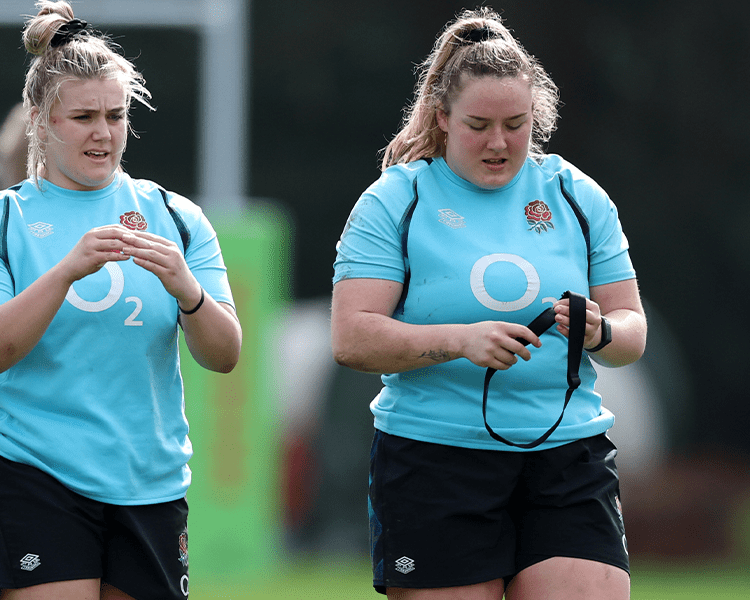 It's been some season for Saracens Women's prop Kelsey Clifford. After notching 50 club appearances against Worcester in January, she has since gone on to win her first cap for England during this season's Six Nations.
Clifford earnt her second cap against Italy a week later but explained that she wasn't expecting to receive a call-up this season for the national side.
"I wasn't really expecting it this season if I'm honest. I was in the two camps before the Six Nations and obviously now involved in the Six Nations as well."
Clifford's first cap coincided with Sarah Hunter's last game of professional rugby and Clifford also took the time to explain that it was "really special to be a part of her special day."
Whilst the rigours of international rugby may have been new to Clifford, she was surrounded by familiar faces on both sides against Scotland.
"I had friendly faces in my side but against us too. In my first scrum, I remember looking at Lou and she smiled back at me which really nice. It always help having your clubmates with you in camp. You already sort of know how we're always going to play, so with someone like Marlie, you know that she's always going to be looking to get the offload away. But it's international rugby, so you need to get used to how everyone is playing around you."
One of the noticeable differences between club and international rugby for Clifford was the speed of play against the Scots.
"The Scotland game was so fast," she laughed. "Moving from development rugby to premiership rugby was a huge step physically and this was another big step. The physicality was the same, but the speed was insane. Going into Italy, I thought that it would be very similar in terms of coping with the pace, but I felt like I coped with it a lot better and was more used to it."
After a rest week, Clifford and her England teammates are now preparing for a top of the table clash with Wales at Cardiff Arms Park on Saturday.
It's set to be another test for the young prop but, judging by her performances so far, it's one that she will no doubt rise to.
Quotes taken from SSA Fezcast interview with Kelsey Clifford.