Firsts and Lasts: Will Hooley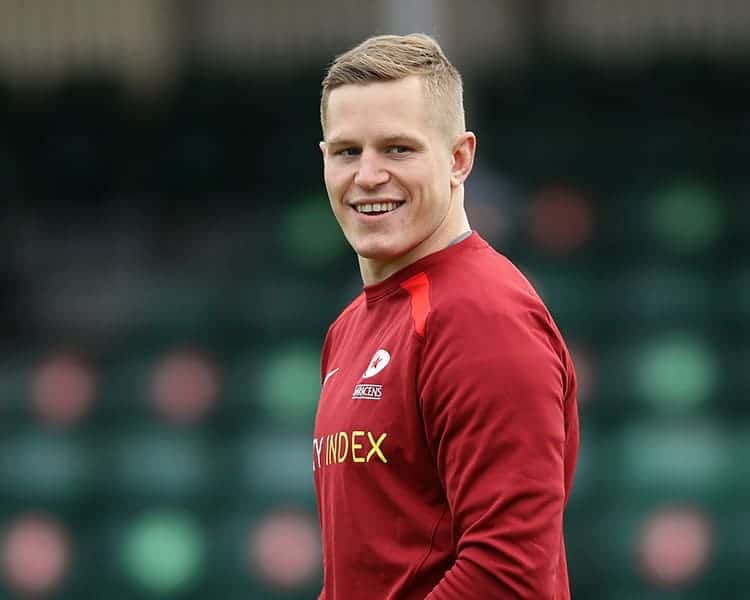 Find out more about USA international fly-half Will Hooley in Firsts and Lasts!
FIRSTS:
…live sporting event?
England v Italy 1999 Rugby World Cup Twickenham. I remember I couldn't see a thing!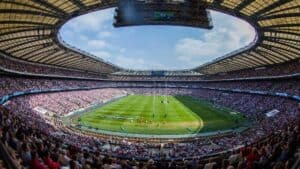 …time you picked up a rugby ball?
​5 years old down at Cambridge Rugby Club
…celebrity crush?
Think it was Rachel Stevens - S Club 7
…gig you went to?
​I've never been much of a 'live gig' person. But I do remember going with my family to a live ABBA tribute band concert haha!
…broken bone?
Wrist
…pet?
Never had pets growing up but now a proud dog owner
…thing you do after a game?
Try and catch up/chat to family on the sidelines who have come to watch
…thing you eat on game day?
Varies to be honest. Usually porridge, or a full English.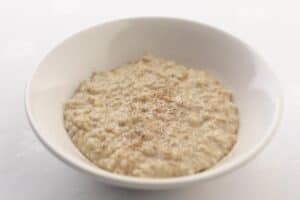 …country you visited?
​Malta
…club you played for?
Cambridge Rugby Club
LASTS:
…book you read?
Henry Fraser's 'The Little Big Things'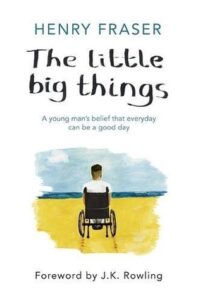 …thing you bought?
​A food box from Gousto.
…thing you ate?
Beef ragu (from Gousto)
…thing you googled?
Tom Brady
…holiday you went on?
Feels like years ago! New York, where I got engaged to my fiancé, late December 2019
…sport you played besides rugby?
Football (usually in our warm-ups before a training session haha!)​
…time you watched a live sport?
​In terms of going to a live sporting event as a fan, the last time was in August 2019 at Mile High Stadium, Denver, to watch Denver Broncos v Arizona Cardinals in an NFL pre-season game.
…person you called?
Harry Sloan
…teammate you'd like to be stuck in a lift with?
Harry Sloan because we speak about so much crap to each other anyway.
…thing that made you laugh on a rugby pitch?
When playing for Bedford, Lee Dickson (scrum half) attached himself to a maul and thought he scored a try on the 5m line. He then got up and went to celebrate only to be tackled hard by the opposing scrum half. The forwards were fuming with him.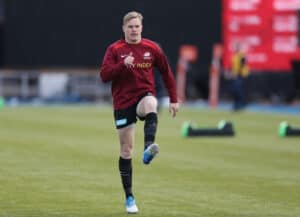 Four Sarries to represent England at StoneX
Saracens star Sophie Bridger is set to make her international debut this weekend at home, as the Red Roses take on Canada at StoneX. A week on from a 50-24 victory over the North American's in Devon, interim Head Coach Lewis Deacon has selected four Sarries stars in his squad, with Marlie Packer leading out […]

MATCH REACTION | Lewis Sones (AC Rd 1)
Women's Assistant Coach Lewis Sones felt that his side could take a lot of encouragement, despite an opening round cup defeat to Harlequins. A late surge from Saracens nearly secured the points in a topsy-turvy match, before they were forced to settle for two losing bonus points. Despite the result, Sones was pleased with how […]

World Cup Round Up | Saracens front and centre of thrilling weekend
It was another outstanding weekend of action in France as the pool stages continued with Saracens players featuring all over the country. 10 Sarries took to the pitch throughout the third round of matches and all of them showed their class with some fantastic performances. Marco Riccioni kicked things off on Wednesday as he started […]