Goode under no illusions of sizeable La Rochelle test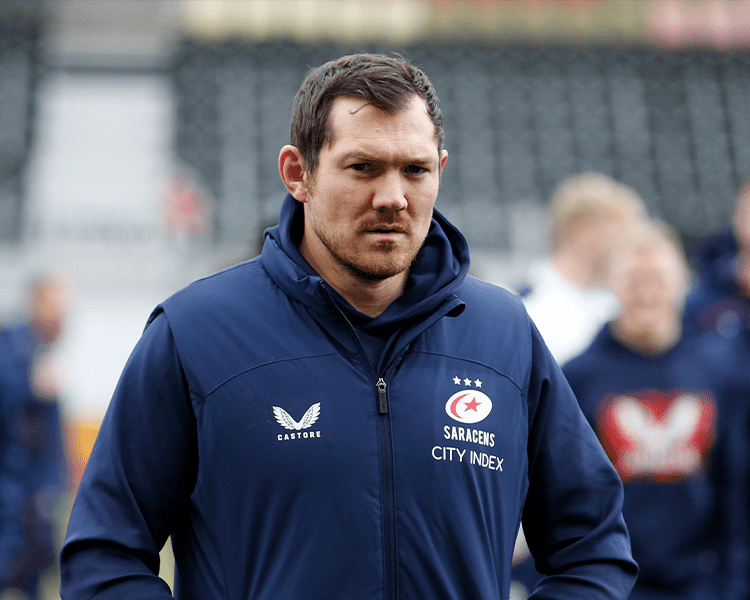 Alex Goode will start his 44th knockout match for Saracens when he runs out at the Stade Marcel Deflandre on Sunday afternoon, and few have got him as excited as this one.
The most capped Saracen of the professional era has incredibly started every knockout match for the club since 2010, and his love affair with the European Champion Cup is set to continue this weekend when the Men in Black take on La Rochelle.
"I think my Mastermind subject would definitely be Heineken Cup Rugby!" Said the veteran full-back.
He added: "European Rugby is just incredible and amazing to be a part of. We've very grateful to be back after a couple of years out and we're very excited to get out there.
European knockout games are really special, especially away from home. I remember when we played Munster at the Aviva and they threw everything at us with an incredible crowd behind them. I think you appreciate them more as you get older and I can't wait for it."
Facing new opposition isn't something that Goode has to be very often, but he knows the size of the challenge ahead on Sunday.
"We've never played at La Rochelle so it will be a different challenge for us, and being the underdogs is not something we've had too much of. We're under no illusions of the challenge we face. They are an incredible side so it's unbelievably exciting.
They are extremely physical, and you just have to see how good they were tactically in the final against Leinster last year. If I know one thing about our group it's that we relish these challenges, we know we'll have to ride a storm but we have to come back with a counter punch and that's the exciting bit.
For the last 10 years they have really grown as a force. Their team has got better every year and its their passionate crowd they are a very tough team to beat. Over the years they have really layered in their way of playing."
When quizzed on the semi-final of the Challenge Cup last year when Sarries were beaten by Toulon, Goode believes that will stand them in good stead for the La Rochelle task.
"It was a newer group but a great experience for us to go through. We weren't at our best and got punished so we have learnt from that. We've made sure we put our best foot forward and have got ourselves in the best place possible for the weekend."
Goode has had many phenomenal memories throughout his time playing in the European Cup, and if his side come out on the right side of the result on Sunday it may well be up there with the best of them.