If you invest in infrastructure, you're investing in the long-term - Eddie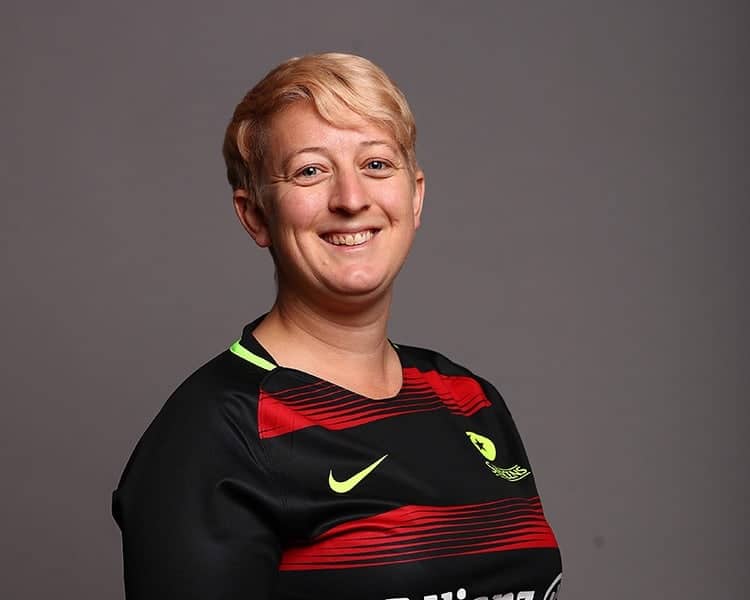 We sat down with Laura Eddie, Director of Women's Sport, to talk about the increased investment for Saracens Women ahead of the 2019/20 Tyrrells Premier 15s season.
Earlier this week we announced that the club would be doubling its investment in the Women's team for the upcoming season. What sort of impact will that have over the coming months and seasons?
It's a complete game changer. It's building on the success we've already had, the support we've always had from Saracens and it's going to take it on an extra notch.
The support on the pitch and being able to provide high-quality coaching, full-time S&C support, fantastic medical provision will allow the players to be the best they can be on the pitch. Then off the pitch we are in a position to provide them with other opportunities for personal development; also the development of the infrastructure, with my role being brought in as well as the creation of two news roles focused on the pathway and on strength and conditioning.
Can you give us a bit more background, not only on your role, but the other new roles within the Women's setup?
In terms of my role, it will give a dedicated resource to drive performance off the pitch. Being able to work more closely with the Partnerships team, how we can look to enhance the matchday experience and essentially grow the game and attract new audiences to watch some world-class rugby at Allianz Park.
Bringing Lewis Sones (pictured) in as Performance Pathway Manager will allow us to look at the next generation of Saracens Women's players that are coming through and making sure we have a pipeline of talent.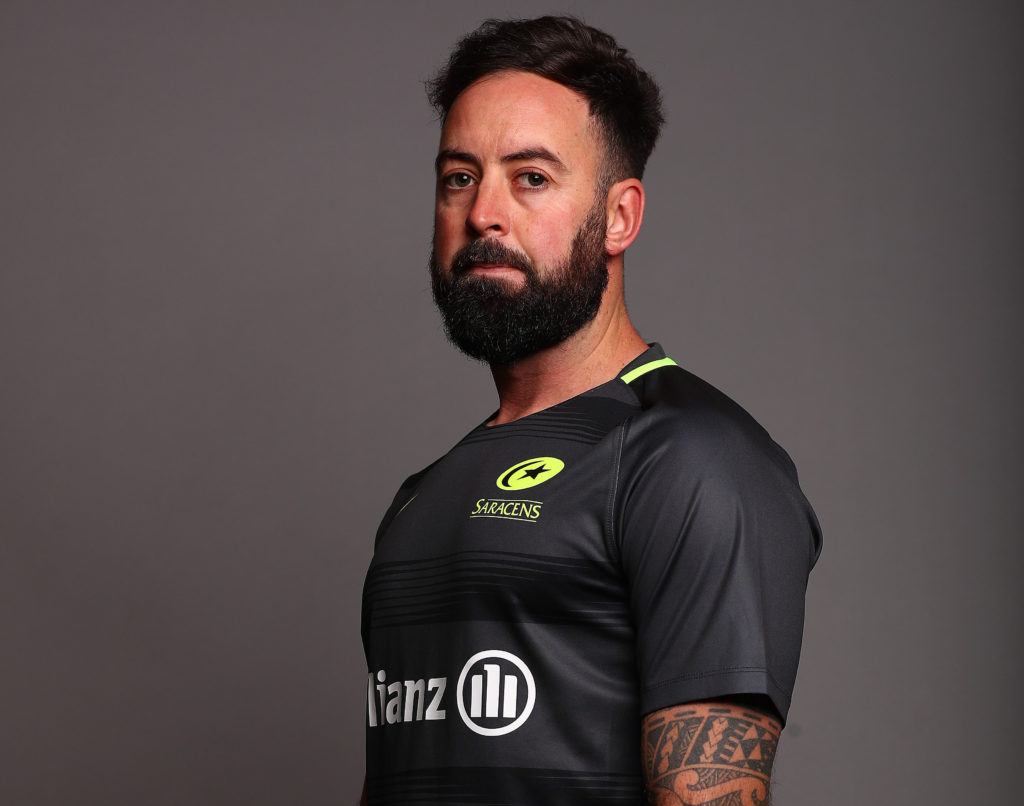 With Harry Waine as a full-time Strength and Conditioning Coach we can ensure we have greater S&C support for the wider squad, including personalised programmes. In a squad where the vast majority of our players are working or studying alongside their rugby, that extra level of support, regardless of your level, is really important.
Considering the success of the Women's team in recent years why has there been a focus on investing in the infrastructure?
If you invest in infrastructure, you're investing in the long-term. We're looking at a model that's sustainable and while the Women's team has had great success over the 30 years of its existence, we're looking forward to the decades ahead.
Investing in infrastructure, investing in people and looking more broadly at the support we can offer to players.
For us that means we are developing them holistically. We want to make sure they are accessing the gym at OAs when they need to. We want to make sure they have got the best coaching so they can be the best rugby players they can possibly be. By investing in the infrastructure, it will help us create a longer-term model of success.
Understandably there has been a focus on the payment aspect of investment with the introduction of retainers for up to ten players and match fees for First XV fixtures. Why has that come in now ahead of the 2019/20 season?
The game has moved on in the last five to 10 years, we've gone from people having to pay to play to now where we're in a really fortunate position and we can help our players out a little bit. It's not a game-changing amount of money but it's just a helping hand to help them be the best rugby player they can be.
However, that is a tiny piece of the big picture.
Every single player within the extended squad will have exactly the same access to services across the board. Every single player will have access to the high-quality coaching, to outstanding medical treatment, to the full-time S&C programme and all of the other on and off field support.
For us, that is a much better use of our investment. Making sure we are developing players across the board, so we're not just pin-pointing a couple of players we're throwing all of our resources into. Our full squad of 60 players will receive benefits that will ultimately make them better rugby players.
"By investing in the infrastructure, it will help us create a longer-term model of success."
Another big change for the coming season is that there will be a greater alignment with the Men's team their performance setup. How much of an impact will that have?
I think it's going to be a huge boost for the players that are involved with Saracens Women. We already play all of our home matches at Allianz Park and have done for a number of seasons. To say it's the home of champions, it's quite an inspirational place to be, week in, week out.
Knowing we've got the support of the men's staff and coaching team at the training ground at OAs is a real confidence boost. We've got our EPS players that are based out of the training ground, but we've opened that up to the wider squad so those that have got the flexibility to attend those sessions can do.
It's not just the players that will be benefiting from the closer alignment. Our staff have opportunities to learn from world-class coaches. There is a real desire to want to help each other and push each other on and that's what winning teams do, they want to learn.
We want to be sponges, we want to absorb as much as possible from that environment.
And finally, what would you say to people that argue that these changes just increase the gap within the Tyrrells Premier 15s?
The game has changed so much in the last couple of years with the introduction of the Tyrrells Premier 15s and I think clubs across the board have realised now that if we want to be moving into semi-professional, professional sporting environments that we've got to put the investment behind it.
Over the last couple of seasons, we've seen teams step up, we've seen clubs increase their investment and we hope that other clubs will follow suit.
We know we're in a unique position as a club and we want the league to be competitive because that's the best thing for the sport and for our players. But ultimately, we have to make sure we are giving our players access to services that they need, to be top-level players in this country.
Don't miss your chance to see Saracens Women in action at Allianz Park this season! Make sure you get your tickets HERE.