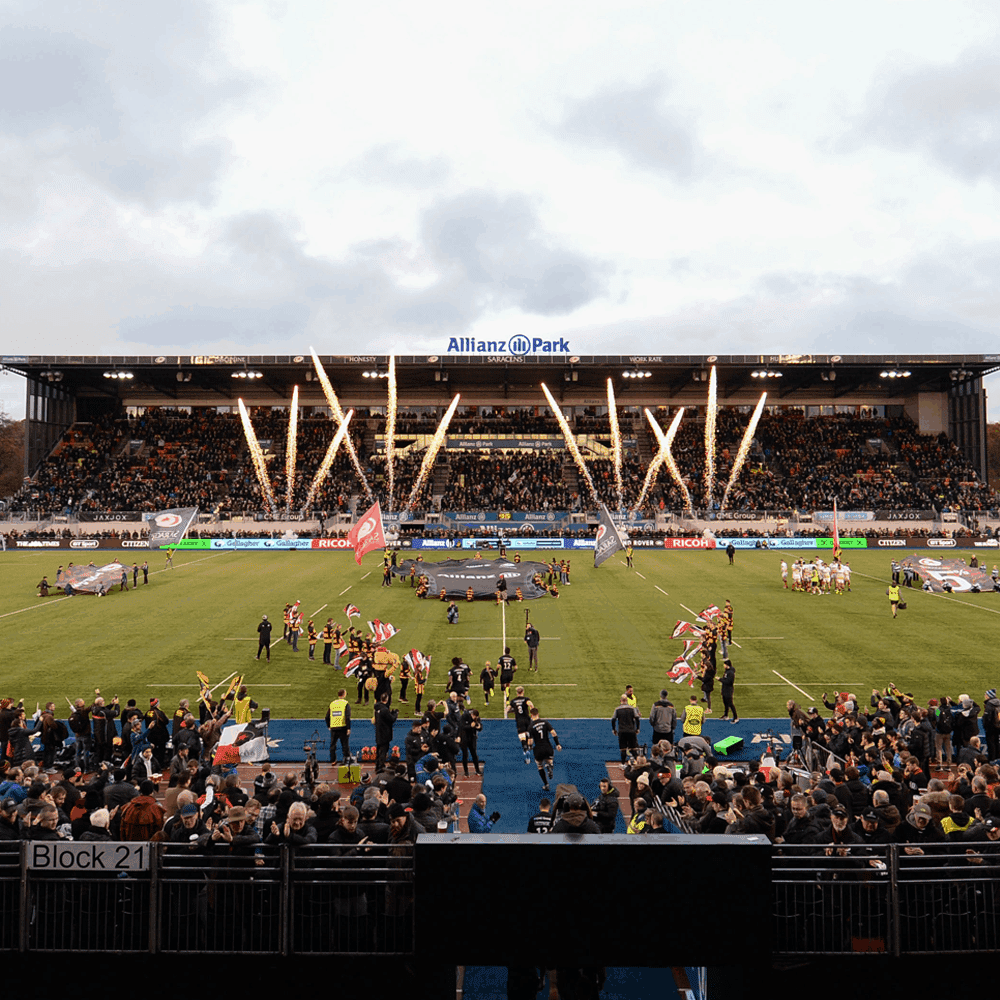 Not long to go till we welcome everyone back to Allianz Park for the first game of the 2019/20 season.
On arrival at Allianz Park next week you will notice that the stadium has started development work for our new West Stand. There will be no significant changes to how spectators access or enjoy Allianz Park this season, however you will notice some small differences in the layout of the ground.
By Gate C you will notice a temporary structure which will accommodate our medical and changing facilities throughout the building works. This will mean the players tunnel and access to the pitch will be from NW corner for the season.
Our temporary West stand seating has reduced in size to accommodate the building works, this does though include a new roof canopy and an increased viewing angle for spectators using this stand.
Along the West touchline we have built a new temporary TV gantry for broadcasters, written media and our coaches to use. Around this will be the players technical area. This will mean that during the season you won't be able to walk along the length of the West edge of the pitch and only to your allocated seats either side of the technical areas for the players. Please follow the information on your ticket regarding which gate to enter the stadium if your seat is in the West Stand. There will be plenty of Pioneers and staff available on the day to direct you to your seats should you have any questions.
Concessions such as The Wolfpack Bus and Tiki Tonga who previously occupied the NW corner of the site will now be based behind the North Stand where there will also be various food offerings to choose from as well as The Oasis (Saracens fan zone).
Should you have any questions in advance please do not hesitate to contact our Support Services team on 0203 675 7200.
We hope you are looking forward to the 2019/20 season here at Allianz Park. If you are a Saracens season ticket holder you should have received your season tickets by post. If you have not received them yet please track your delivery HERE or contact Supporter Services on 0203 675 7200.