MATCH REACTION | Camilla Buchanan (NSL Rd4 Game 2)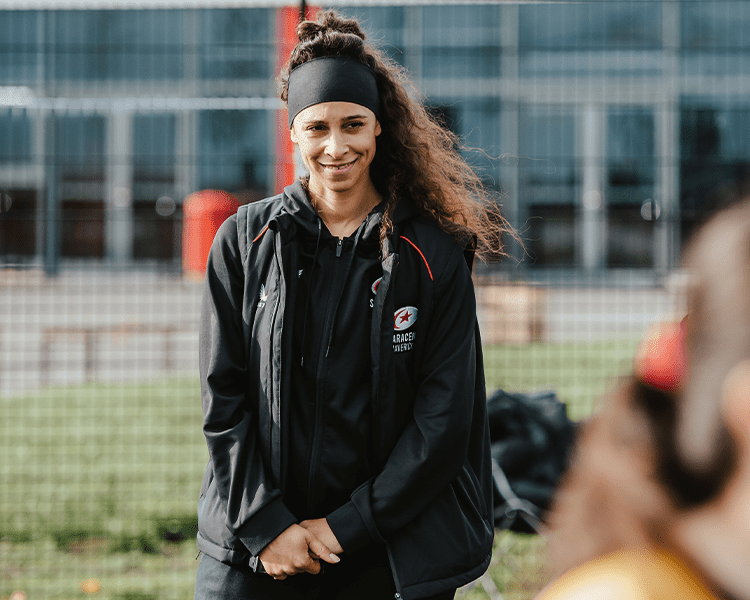 Head Coach Camilla Buchanan was left pleased with the aptitude of her side, despite suffering a defeat on the road against Surrey Storm.
A second match against an unbeaten side in as many days was always going to be a challenge, but the Mavericks recovered well and challenged Storm in front of their home crowd.
"First of all, we've been building. We talked about where we've come from already since that first game. We knew that things would change in the second half, and we've talked about the need to do that in the first few games. I was really pleased with how the players did that and it certainly didn't feel like a 12-goal game. We know against the top sides that a few errors can allow the score to blow out," Buchanan explained.
With four games of the season already under their belts, Buchanan feels that her side have already shown significant development as they continue to get used to the new connections on court.
"I couldn't be more pleased with how the group attacked that game and stuck to plan. If you look at where we were in game one to today, the growth has been huge. If we keep growing this way through the season, then we'll be in a good position."
In the shooting circle, Ine-Mari Venter again showed her prowess, with Kira Rothwell and captain Sasha Corbin also putting in notable performances. Buchanan was pleased with the effort of her side but felt that a few basics let them down in the second half.
"We've got weapons, but we can't rely on them. We need a whole group effort, and I thought Kira did that today. Sasha too, really stuck to task and everybody had moments. There were a few basic things that let us down, but we've got the first part of the season out of the way, so we need to look to refine some stuff. This group is very honest and open, so we'll go back and keep working on the basics."
Buchanan stuck with the same starting 7 for the second match in a row and highlighted her belief that is was crucial to continue to develop the understanding of her players on court.
"We're a growing unit at the moment, so it's really important to solidify those connections. You can change some things, but the group worked things out on the court."
Reflecting on how her side had fared in the double header of matches, Buchanan felt that they had put in performances to be proud of and expressed her excitement about returning to the home comforts of HSV next weekend.
"It was pleasing that we were still challenging the ball. The players are fit enough, and they handled the double header well. We'll move on now to the next one.
We've got Dragons at home and we're all looking forward to being back at home in front of the HSV crowd."