Phil Morrow becomes Saracens Group General Manager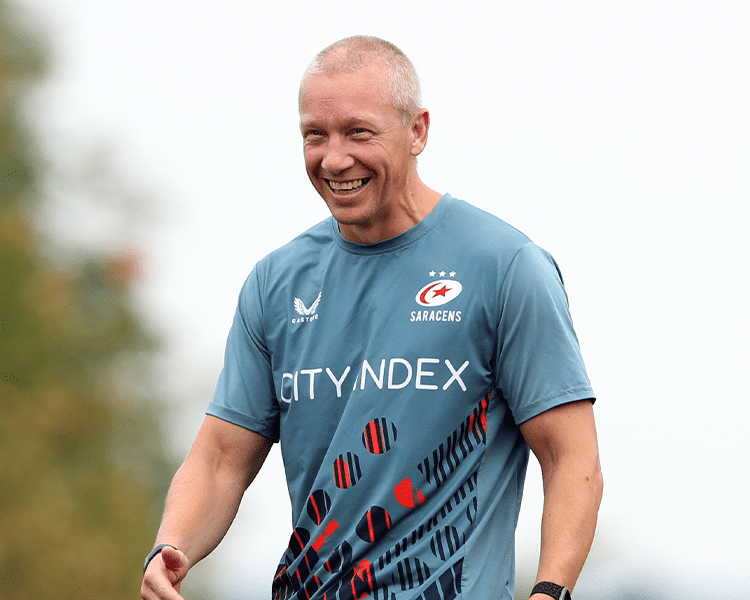 Saracens are delighted to announce that Philip Morrow is stepping up from Performance Director to the position of General Manager (GM) across the Saracens Group. Phil joined Saracens in 2011 and has been at the absolute heart of everything Saracens.
Phil has worked alongside Mark McCall for almost 20 years. In Mark's words: "He is an extraordinary person, who combines a world class knowledge of high performance with an incredible empathy for his athletes. Phil makes the complex simple and has an innate understanding of how to get the best out of the people he works with. Without question Phil has been, and remains, one of the key figures in the progression of our club. It is rare to find someone who understands what is needed in the moment but at the same time always sees the big picture."
The General Manager role will oversee all decisions relating to our three teams across all age groups (men's rugby, women's rugby and Mavericks netball). This will include working with all the incredible people at our training ground on prioritising how our athletes get cared for and developed on a day-to-day basis so that they can fulfil their ambitions as an athlete and develop as a person. With our world class coaching teams, physical training, and medical environment, and by taking pro-active interest in the person, their family, and their life away from the game; we strive to make Saracens the best possible place to be.
Succession planning will be a key component of the role to ensure that Saracens can go from strength to strength because Saracens is not a single person but a collective spirit that binds people.
Lucy Wray said: "Since I started as CEO at Saracens, Phil has been an absolute rock and become a very good friend. He is unbelievably hard working, has Saracens under his skin and is someone I trust implicitly. I could not do my role without outstanding people around me and I would not want to do this role without Phil by my side. It can be easy to only think about your specific area sometimes, you can miss the bigger picture. Phil is amazing at making sure all the departments have that bigger picture in mind, which is ultimately for the team(s) to succeed and to care for our people."