Quick Questions | Callum Hunter-Hill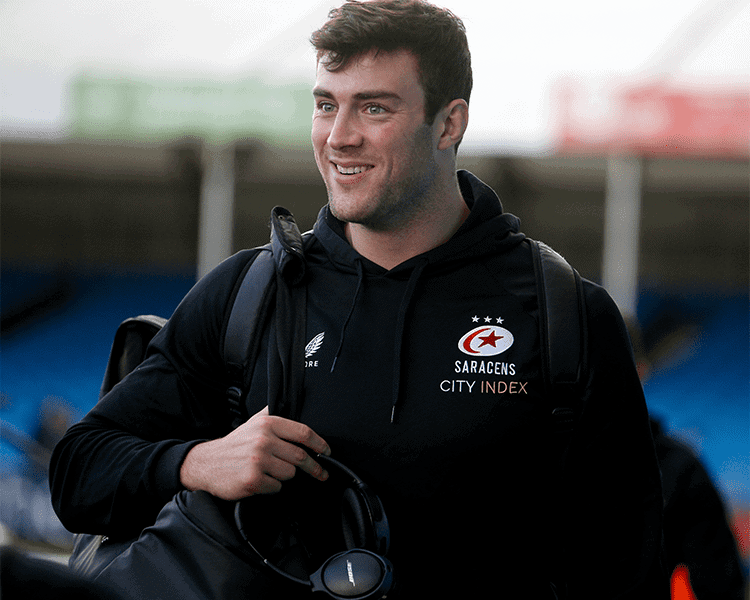 The Scottish second-rower took on the Quick Questions ahead of the match against Gloucester.
FIRSTS:
Live sporting event?
Scotland vs England in 2006, they won!
Time you picked up a rugby ball?
Watching Melrose play and kicked the ball around afterwards, must have been about 5
Celebrity Crush?
Angelina Jolie in Tomb Raider
Gig you went to? 
The Hoosiers with my mum
Broken bone?
Broke my nose at high school, but not broken a bone before
Pet?
A Springer Spaniel called Brodie
Thing you do after a game? 
Have a beer in the shower
Thing you eat on a game day?
A lot of Spaghetti Bolognese
Country you visited?
Spain
Club you played for?
North Berwick Mini's in Scotland
LASTS:
Book you read?
Nineteen eighty four
Thing you bought? 
A nando's on Deliveroo
Thing you ate? 
Sunset burger
Thing you googled? 
If my Christmas presents that I ordered would arrive before Christmas!
Holiday you went on?
Barcelona!
Sport you played besides rugby? 
Basketball and athletics
Time you watched a live sport? 
Got the BT sport subscription so probably some rugby!
Person you called?
My mum
Team mates you'd like to be stuck in a lift with? 
100% Swinno, would talk your ear off
Thing that made you laugh on a rugby pitch? 
Inadvertently nearly knocking Bazz out with my elbow when celebrating a try!