Quick Questions | Elliott Obatoyinbo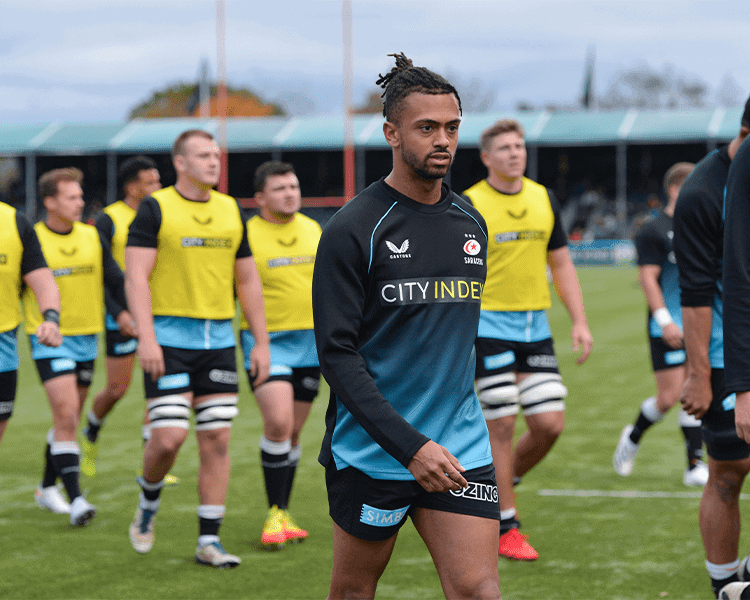 Find out more about our full-back as he tackled our Quick Fire Questions!
FIRSTS:
Live sporting event?
Liverpool v Watford 
Time you picked up a rugby ball?
Playing with friends in Nigeria around five years old
Celebrity Crush?
Beyonce 
Gig you went to? 
D'Angelo at Montreux Jazz Festival
Broken bone?
I broke my hand just before lockdown 
Pet?
An eel
Thing you do after a game? 
Speak to my parents 
Thing you eat on a game day?
Salmon, sweet potato, broccoli then pancakes 
Country you visited?
Nigeria
Club you played for?
Cairo Rugby Club
LASTS:
Book you read?
The Da Vinci Code by Dan Brown
Thing you bought? 
A shoe tree
Thing you ate? 
Jolly rice, chicken and veg
Thing you googled? 
Congestion charge zone
Holiday you went on?
Marbella with my girlfriend
Sport you played besides rugby? 
Golf
Time you watched a live sport? 
NFL game a couple of years ago
Person you called?
My girlfriend 
Team mates you'd like to be stuck in a lift with? 
Joel Kpoku would be stressing out too much and would be of no help
Thing that made you laugh on a rugby pitch?
Swinno's spiral against Ealing