RFU announce ten year strategy for Premier 15s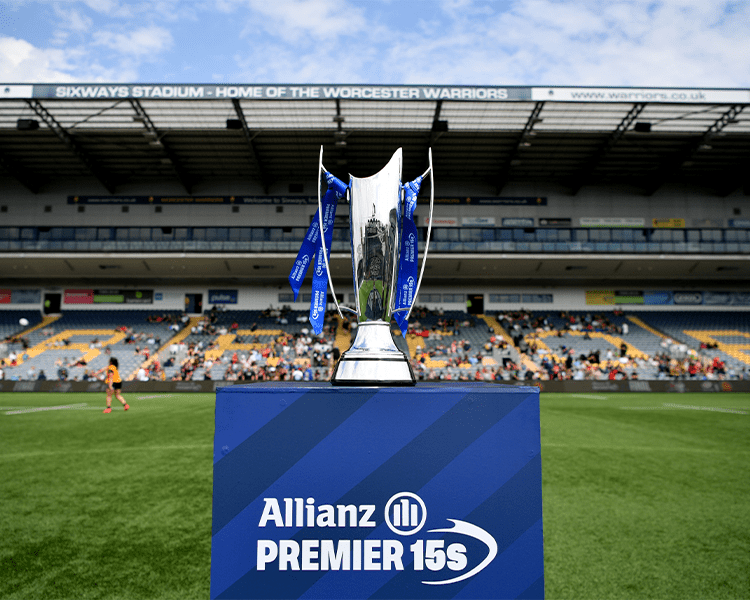 The Rugby Football Union has announced an ambitious ten-year strategy to professionalise the Premier 15s.
Following an extensive consultation with players, clubs and the wider game, a working group with representation from across the game together has co-designed and co-created the ten-year strategy as the first jointly developed cycle for the Premier 15s league. The strategy aims to accelerate the growth of the league and inspire a generation of fans and players through world-class competition.
Initially the league will be comprised of up to ten teams, with the intention to expand in a timely and sustainable way. Until such time a mechanism will be introduced to support aspiring teams.
Lucy Wray, Saracens Chief Executive Officer and club representative on Premier 15s working group said: "I have loved being part of the working group on this project as I am hugely passionate about women's sport. The standard of play has risen to new heights over the past two years and fans are seeing what fantastic entertainment women's rugby represents.
"This generation of players are all part of something very special, a massive turning point for the women's game where people sit up and take notice. Incredible role models for a future generation and they are paving the way for a seismic shift in the journey towards professionalism. The league being operated as an independent entity with dedicated resource is a massive step forward in giving the women's club game the attention it deserves. "I am hugely excited about the future and it has been a brilliant example of collaboration between Premiership clubs, The RFU and the clubs to come together and only think about what is best for the women's game."