Rosie Returns | Galligan Signs for Saracens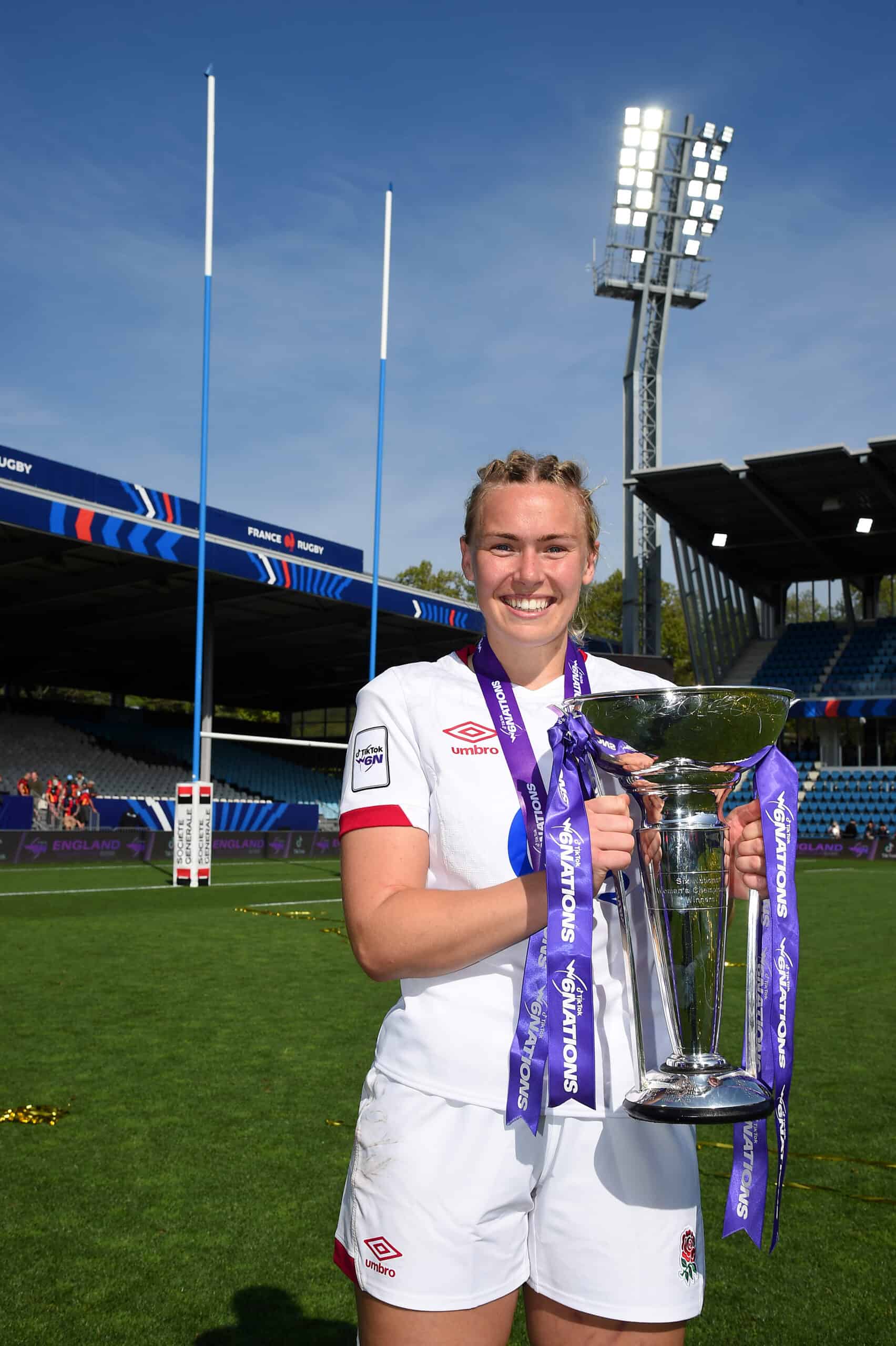 Saracens are thrilled to confirm that Red Roses second row Rosie Galligan, is returning to the club, after a stint with London rivals Harlequins.
The 25 year-old rejoins the club she initially left ahead of the 2021/22 season, Since Galligan last wore a Saracens shirt, she has appeared at the Rugby World Cup and won a Six Nations Grand Slam title.
Galligan has been a standout performer since she was last in North London, with Director of Rugby Alex Austerberry thrilled to welcome a player with a real physical threat and leadership quality back to StoneX Stadium.
"I am delighted to be welcoming Rosie back to Saracens. Having made her senior debut at the club back in 2016 on the wing, Rosie has developed in to one of the premier second rows in the country. She's a fantastic lineout operator who has a real impact on both sides of the ball. Her presence on the field not only adds a superb level of physicality and industry but real leadership quality. Rosie is an incredibly driven athlete and I have no doubt her game will continue to develop to even greater heights, as she drives to be the best player she can possibly become. Her experiences domestically and as a Red Rose will be a huge asset to the group. I look forward to watching Rosie play her best rugby during her second spell at her home. She truly is a superb addition to what is a very talented and competitive pack. Rosie has a proven track record on the biggest of stages and I very much hope that she will propel us to more on-field success in years to come."
Galligan's return bolsters the Saracens second row ahead of the new season, with the talented international keen to get back out on the field in Sarries colours and continue to develop on the field."
"I'm really excited to be back at Sarries. I feel like I'm coming back to the club as a better player and a better person. All of the fans have kept in contact with me since I was last here and they've always been really welcoming. Being part of that Sarries family is a really special thing; there's that winning mentality here and I'm excited to get out on the field again. When you've been at Sarries, you understand what it takes to have that winning mentality and you fight for one another on the pitch. It's a really special place to play. I want to be the best version of myself and work towards that World Cup in 2025."