Saracens Foundation Match Day is back!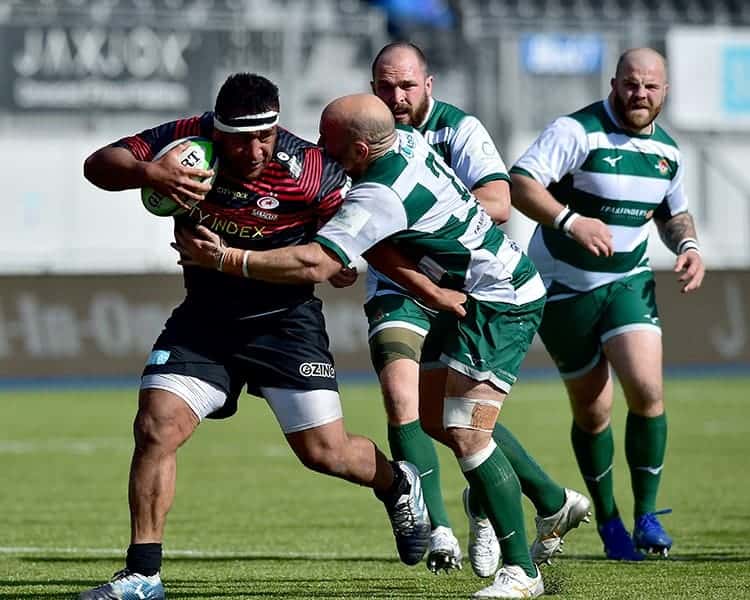 The Saracens Foundation Match day is back this Sunday!
This season's Foundation Match day will be a little different this year but we still have some really exciting ways for you to get involved!
The Saracens Foundation works in the local community and fundraises all the money for it's projects through grants, trusts and corporate partners as well as individual donations and events. The money raised by donations and events is used for unfunded projects to ensure that they can stay up and running in the community. One of these projects is Sarrie's Skills Club which works with some of the most severely autistic young people in the community.
Not only is the project one of the only in the area to cater to young people with such severe disabilities, it also gives parents and carers the chance to have an hour of respite, happy in the knowledge that their charge is being well looked after. This programme has created a community for the parents and carers who now have a safe space to talk about their challenges with people with shared experience. The project doesn't just change the lives of the participants taking part, but their support network as well.
The money raised by events like Foundation Match day will go towards ensuring the future of projects just like Sarrie's Skills Club.
Wednesday 16th June – In Focus Webinar with special guests Alec Clarey and Kevin Sorrell.
Join us on Wednesday 16th at 5pm for a free one-off webinar talking to Alec Clarey and Kevin Sorrell about their Championship experience, the week leading up to the final leg of the play-off and a look back at the past season.
Foundation Sweepstake
Take part in the Saracens Foundation sweepstake! Guess the final score, first try scorer and the time of the first try to be in with a chance of winning a signed match worn shirt from the final. T&Cs apply.
Competition closes at 3:20pm on Sunday 20th June. The winner will be contacted the week following the game.
Match Worn Shirt Auction
The Sweepstake isn't your only opportunity to get your hands on a signed match worn shirt… After the game we will be auctioning some of the shirts from the final, signed by the player who wore them. Details to follow on the Foundation website after the game.

MATCH REPORT | Saracens Women 29-36 Harlequins Women
Saracens Women started their Allianz Cup campaign with a narrow defeat as they were beaten 29-36 by Harlequins at StoneX Stadium. Alex Austerberry's side trailed by 12 points heading in to the final quarter but never gave in and almost completed a remarkable comeback but had to settle for two bonus points. It was Quins […]

MATCH REPORT | SARACENS MEN 73-29 NOTTINGHAM RUGBY (PRC - RD3)
Saracens Men brought their Premiership Rugby Cup campaign to life with a rampant 73-29 victory over Nottingham Rugby at StoneX Stadium. The Men in Black scored 11 tries in a relentless attacking display which had the home crowd on their feet from start to finish as they recorded their first victory of the 2023/24 season. […]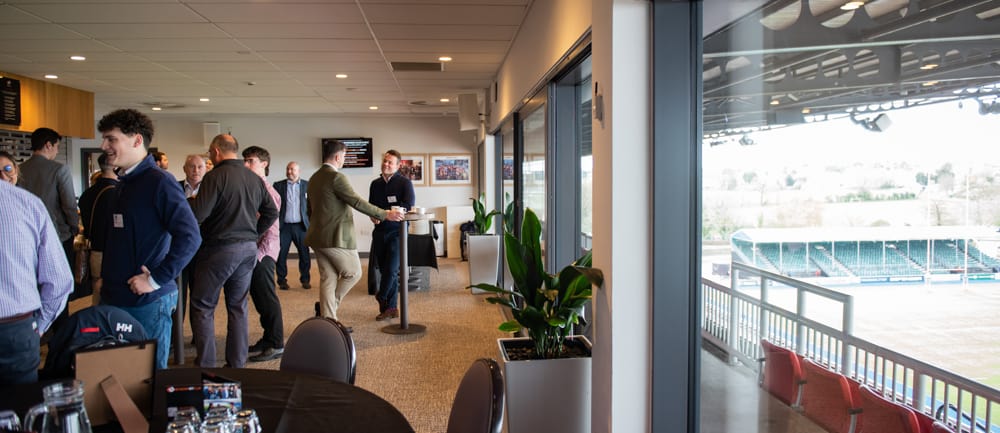 Saracens Business Club Event: Wednesday 11th October, 12:00-14:30
The upcoming Saracens Business Club event in October promises to be an exciting opportunity for senior leaders from SMEs in North London and the surrounding areas. Here's more information to help you make the most of this event: Event Details: Date and time - Wednesday, October 11th, from 12:00 PM to 2:30 PM. Location - […]