Saracens Mavericks & Belmont, Mill Hill Prep School announce new partnership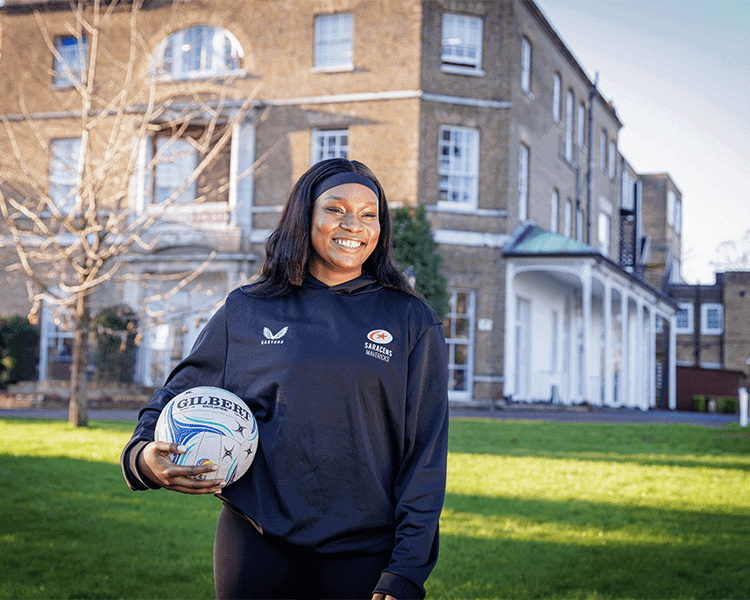 Saracens Mavericks and Belmont, Mill Hill Prep School are delighted to announce a new partnership.
The partnership will build upon the work that Jodie Gibson, England and Mavericks player, and Mill Hill School's Teacher in Charge of Performance Netball, has already implemented.
The new Player Ambassador Partnership brings with it a host of benefits which we look forward to implementing across the coming term. Raz Quashie has been named Belmont's Player Ambassador and will be heavily involved in the netball programme at Belmont this year, working with our girls across all ability groups to ensure they get the opportunity to be coached and inspired by an elite player.
Year 7 and 8 pupils will also be given the opportunity to watch a Saracens Super League fixture and see our ambassador, Raz Quashie, in action.
KatieHockley, Head of Girls' Games at Belmont, commented; 'Raz is one of the
world's leading defenders and we hope her story will ignite a passion and inspire our young Netballers to work with the same determination and courage as they develop their own game.'
Additionally, the new partnership will benefit staff as it includes a compressive CPD programme throughout the season. This will be launched with Kat Ratnapala, Maverick's Performance Coach, leading a session for The Mill Hill School Foundation staff, with staff from Saracens High School and Copthall School also invited.
'I am so excited that we get to meet such an amazing and talented player and I will certainly be cheering on Mavericks in the Superleague'. Olivia, Year 7 Belmont, Mill Hill Pupil.
'Being guided and inspired by Saracens Mavericks is a huge honour for us at Belmont, and we look forward to seeing the partnership bloom and develop across The Foundation'. Lotte Goldthorpe, Director of Sport and Activities at Belmont.
'We are committed in ensuring our Saracens Maverick Player Ambassador will have a great impact in helping Belmont School develop and inspire the next generation of netball players.
We hope that our coach and player sessions will really propel the level of netball performance and depth for over the years, producing an array of netballing talent across The Mill Hill School Foundation'. Julie Morrow, Managing Director of Saracens Women's Sport.