Shaw named in Wales squad for Uganda Tests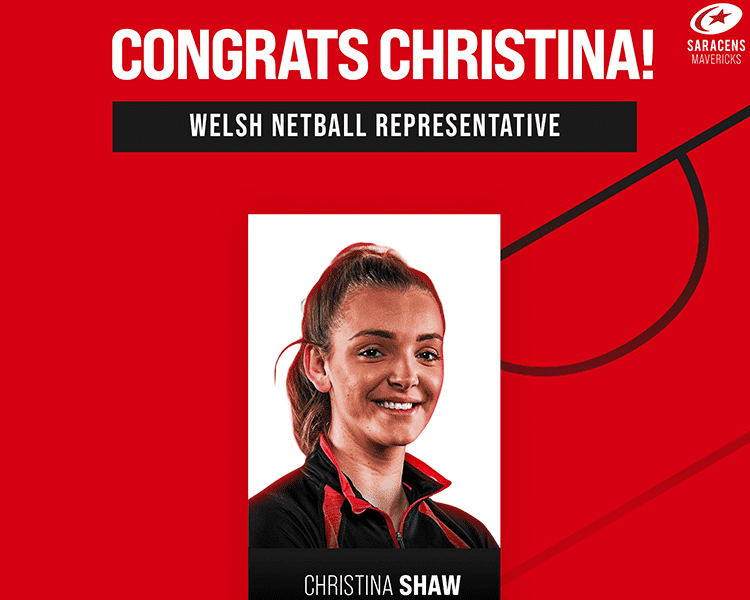 Saracens Mavericks are delighted to confirm that new recruit Christina Shaw has been named in the Welsh Senior Squad for the 2022/23 season.
Shaw arrived at Mavericks during the off-season having previously played for Wasps and the Celtic Dragons and Head Coach Camilla Buchanan feels that the Welsh international has already made a huge impact within the squad.
"We've had Christina in our Saracens Mavericks camp for the last couple of weeks and she has slotted in seamlessly."
Comfortable as GK or GD, Shaw has also been named in the thirteen player Welsh squad for the two-test series against Uganda, which takes place this weekend.
The recently rebranded Welsh Feathers will be taking on a Ugandan side ranked two places higher than them in the world rankings. The squad will be led by co-captains Suzy Drane and Nia Jones, with Shaw helping to provide plenty of experience alongside some 
Buchanan is thrilled to see Shaw continuing to demonstrate her ability on the court and explained how Mavericks are helping to support her to make sure she is able to showcase her ability on the international stage.
"Christina is a well-established member of the Welsh side and is always so grateful for every call up that she gets. It's an exciting time for her, building up to the Uganda Series and World Cup Qualifiers and we're supporting her to make sure she is playing her best netball for both of those and then hopefully leading into the World Cup next year. We're wishing her and the Welsh side all the best."