Storm clinch Premiership Shield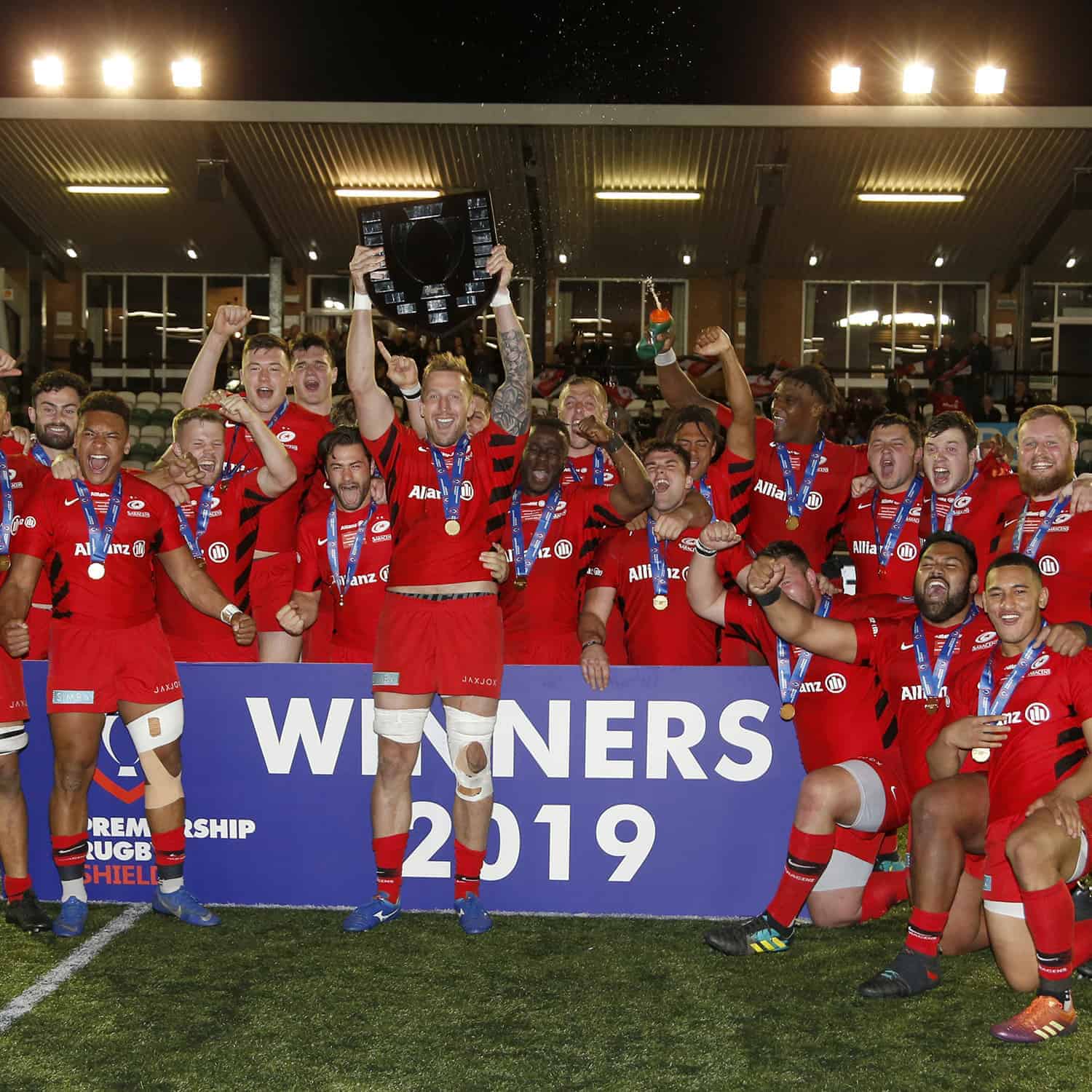 Saracens secured their second trophy in two days in the North East as Storm defeated Newcastle Falcons A 55-14 to win the Premiership Rugby Shield.
Tom Whiteley continued his rich vein of scoring form inside two minutes and collected a second later while Rotimi Segun and Charlie Watson also earned themselves a brace.
Joel Kpoku got his name on the scoresheet in the first period and Tom Griffiths and Matt Gallagher touched down in the second 40 alongside 10 points from Manu Vunipola's boot.
Newcastle scored twice in consolation through Jamie Blamire and Glen Young.
Adam Powell's side made a blistering start to the final with Whiteley crossing just a minute and a half on the clock.
The scrum-half was the beneficiary of some slick handling and jogged in from five metres out. He then turned provider as Kpoku rampaged his way under the sticks.
Whiteley got his second assist midway through the half as Storm strengthened their lead through Watson's punching line.
Newcastle did reply to the third score when Blamire collected an inside pass from the weaving Ben Stevenson for the hosts' first points of the match.
The second half began the same as the first – Storm came out the blocks for their fourth try. Centre Griffiths showed great strength to fend several black shirts and freed his hands to send Segun over.
Griffiths grabbed his own moments later, squeezing across the whitewash from the back of a maul and two more tries came either side of Young's consolation.
First Whiteley went over the stretch and Gallagher followed up with a weaving run to the corner.
Watson put extra gloss on the scoreline with a score in the red.
A successful season for a young Storm group who have made great strides this campaign, with many of the players helping the club to the Premiership Rugby Cup final and now the Shield title.
The future looks bright for Saracens.