Sydney Gregson extends Saracens stay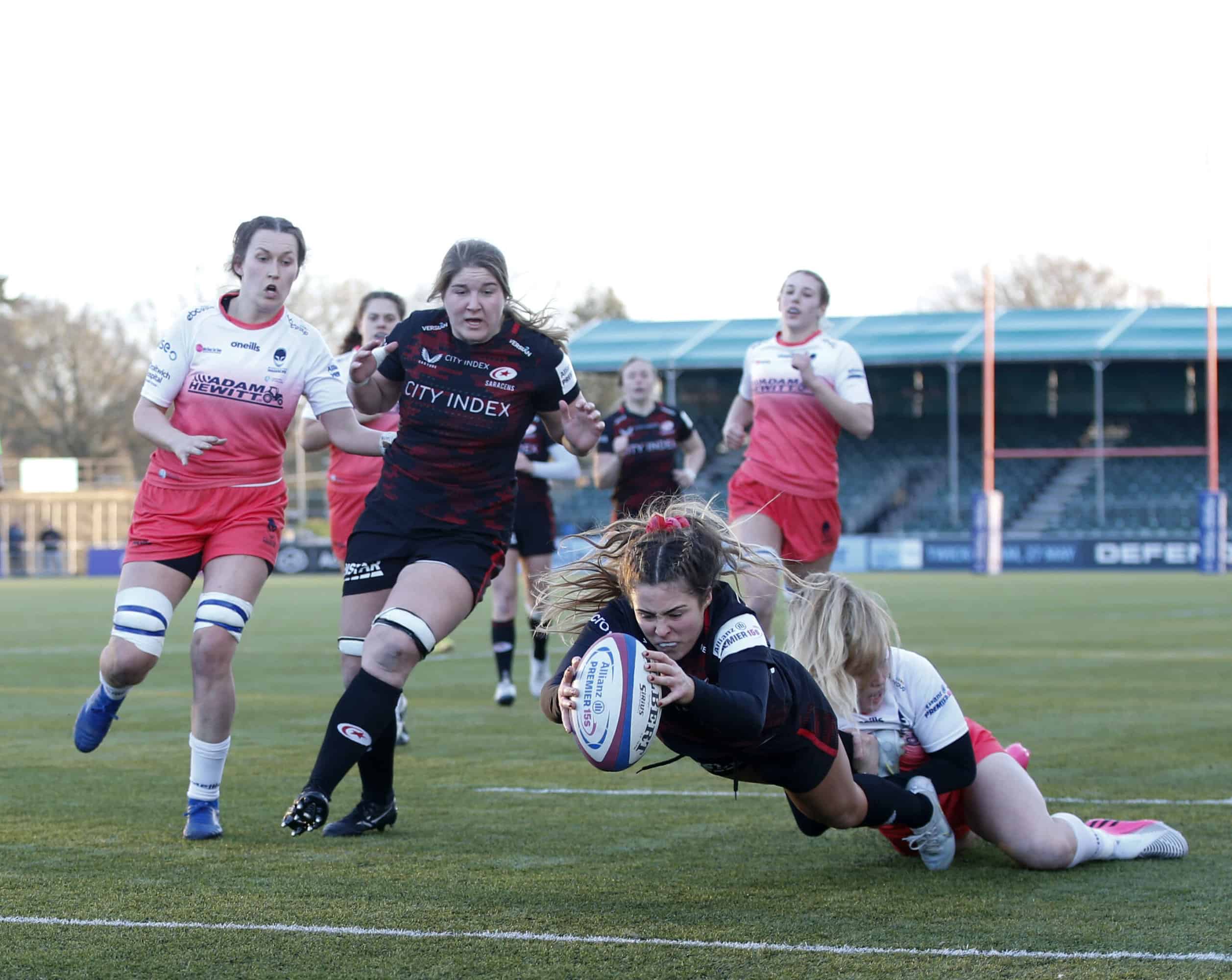 Saracens Women are delighted to confirm that Sydney Gregson has re-signed with the club ahead of the 2023/24 season.
Having returned from long-term injury at the start of the campaign, Gregson has more than made up for lost time, with a series of barnstorming performances at outside centre.
Homegrown talent Gregson, first joined the club in 2018, scoring in the victorious Premier15s final against Harlequins. She has also represented her country internationally and in the World Sevens Series, with her acceleration and ability with ball in hand proving to be crucial assets for Saracens this season.
Speaking about her decision to stay in North London, Gregson credited the support that she and her teammates had received.
"I'm delighted to be committing my future to Sarries. It's my home club and I love being here. I'm super excited to see where we can go as a squad in the next few years. This season has been amazing. The support we have had has been really special and we've really felt it. The home matches against Harlequins and Exeter standout for me. They were both hard fought wins and just shows how well we've come together as a squad that start of the season."
Director of Rugby Alex Austerberry is also thrilled that the talented centre has committed her future to his side.
"It is superb news that Sydney has committed her future to Saracens. Sydney is a homegrown talent who embodies Saracens with her physical, feisty and determined play. She offers great physicality with power and pace and is developing in to an outstanding, well-balanced midfielder. Sydney has a great attitude and energy and has a massively positive impact on the group. It will be fantastic to watch first hand how she develops over the next few seasons and how that will drive both her and Saracens game forward."