Tickets for the Showdown now available to season ticket holders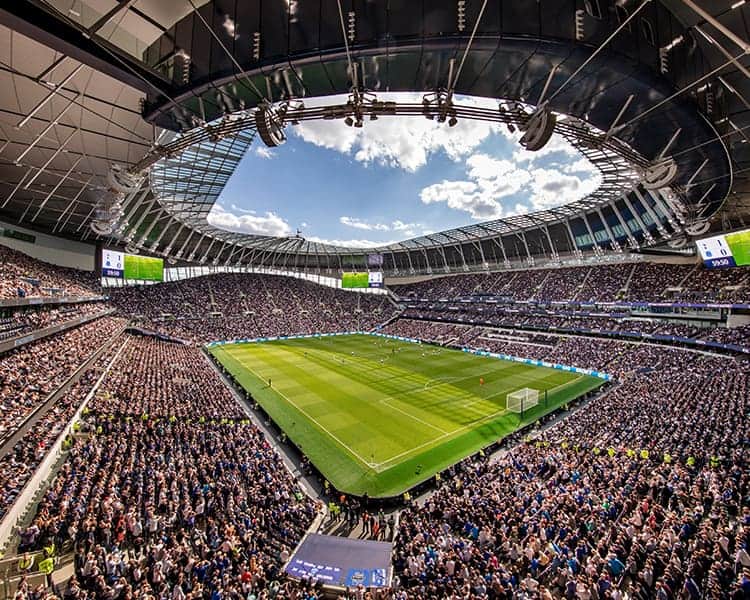 Tickets for The Showdown are available to season ticket holders!
Don't miss your chance to be there as our famous rivalry with Harlequins heads to the most exciting new stage in the capital.
Saracens will face Harlequins at Tottenham Hotspur Stadium on Saturday 28th March 2020 in the first fixture to be held at our new home from home in north London.
The game is included in our season ticket holder packages, but all season ticket holders must claim a separate ticket for the event. Season ticket cards will not be valid.
To claim a match ticket for the fixture supporters must contact Supporter Services on 0203 675 7200 or log in to their online account and book in for the event. We anticipate phone lines being particularly busy while we process bookings for the event. If you are unable to reach us please leave a voicemail and we will get back to you as soon as possible.
With tickets for the fixture expected to sell quickly we encourage all season ticket holders to claim their tickets as early as possible to avoid missing out. A priority allocation for season ticket holders will be held until February 2020, after this time season ticket holders will still be able to claim tickets however this will be subject to availability.
Season ticket holders are also entitled to a 50% discount on two additional tickets alongside their season ticket seats, which are available on a first come first served basis. New for this season, season ticket holders will also have access to a further discount on additional tickets as follows:
1876 Members (Red & Black, Bronze, Silver and Gold STH) – 25% discount on two red and black tickets
28 Club Members (Platinum and Platinum Plus STH) – 25% discount on two gold tickets
To enjoy discounted rates on additional tickets season ticket holders must book before 30th November.
If you are a seasonal hospitality member your account manager will contact you directly regarding available packages at the game.
To find out more about the event head to www.saracens.com/theshowdown.
Want to hear when tickets are available on general sale? Sign up to the Wolfpack membership now!
To view a map of Tottenham Hotspur Stadium please click here.