Toby Knight and Alex Wardell to start for England Under 20s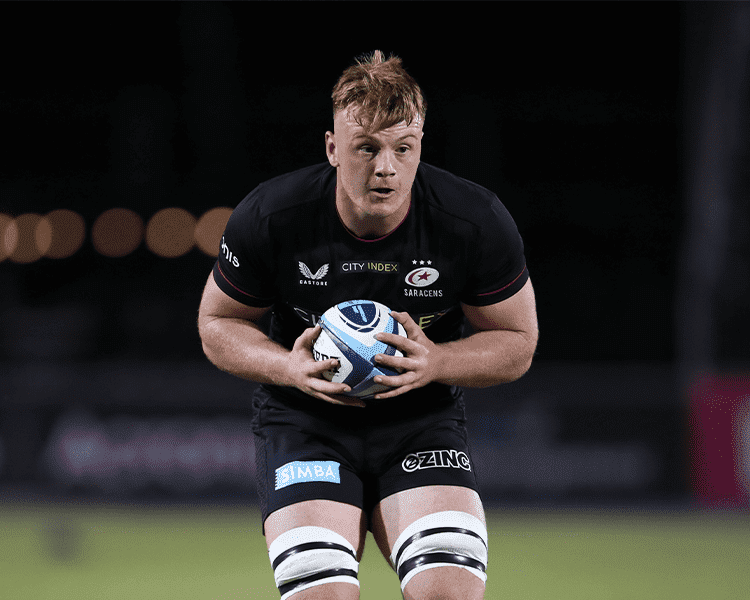 Toby Knight and Alex Wardell will both start for England Under 20s in their Six Nations opener against Scotland on Friday night.
Knight will captain the side in Edinburgh, with Alex Wardell also starting in the back-row.
Head Coach Alan Dickens said: "We've had a really great start to our training week and the attitude and commitment from the lads has been outstanding.  
"Yesterday we had a joint session with Oxford University following our game against them in mid-January. It's helpful to be able to incorporate that into our preparation for the Six Nations. 
"Scotland will be a tough side to face but the boys have put in quality preparation and we're looking forward to getting out on the pitch in Edinburgh. 
"For many of the players this game will be their first Six Nations experience and that will be a very special moment; I want them to remember that on Friday night and savour the occasion.  
England U20 Team v Scotland U20's
15. Henry Arundell (London Irish, Caps 0)
14. Deago Bailey (Bristol Bears, Caps 3)
13. Tom Litchfield (Northampton Saints, Caps 2)
12. Ethan Grayson (Northampton Saints, Caps 0)
11. Ollie Dawkins (Wasps, Caps 0)
10. Louie Johnson (Newcastle Falcons, Caps 0)
9. Tom Carr-Smith (Bath Rugby, Caps 2)
1. Mark Dormer (Newcastle Falcons, Caps 0)
2. John Stewart (Bath Rugby, Caps 1)
3. Mikey Summerfield (London Irish, Caps 0)
4. Alfie Bell (Wasps, Caps 0)
5. Tom Lockett (Northampton Saints, Caps 0)
6. Alex Wardell (Saracens, Caps 0) 
7. Kofi Cripps (Wasps, Caps 0)
8. Toby Knight (Saracens, Caps 0) - Captain 
Replacements
16. Jasper Spandler (Bath Rugby, Caps 0)
17. Robin Hardwick (Wasps, Caps 0)
18. Will Hobson (Harlequins, Caps 0)
19. Charlie Rice (Bristol Bears, Caps 0)
20. Greg Fisilau (Wasps, Caps 0)
21. Matty Jones (Gloucester Rugby, Caps 0)
22. Jamie Benson (Harlequins, Caps 0)
23. George Hendy (Northampton Saints, Caps 0)