Trailfinders Challenge Cup: Everything you need to know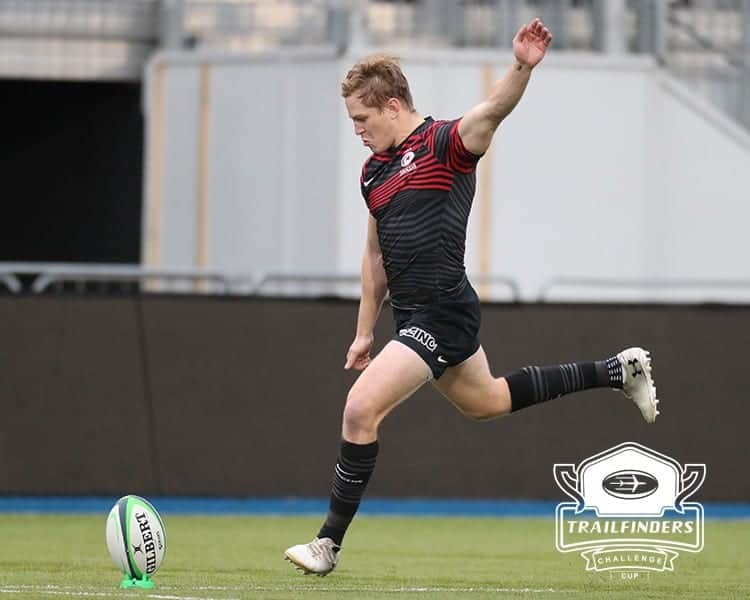 Saracens, Ealing Trailfinders and Doncaster Knights will go head-to-head in the Trailfinders Challenge Cup, a round-robin competition which will last six weeks beginning this weekend!
Trailfinders Challenge Cup Fixtures:
Saturday, 16th January – 15H00 KO       Ealing Trailfinders v Saracens
Saturday, 23rdJanuary – 15H00 KODoncaster Knights v Saracens GAME CANCELLED
Saturday, 30th January – 15H00 KO      Doncaster Knights v Ealing Trailfinders
Saturday, 6th February – 13H00 KO       Saracens v Ealing Trailfinders
Saturday, 13th February – 16H15 KO      Saracens v Doncaster Knights
Saturday, 20th February – 15H00 KO     Ealing Trailfinders v Doncaster Knights
Saracens will kick-off the tournament on the road at Ealing Trailfinders on Saturday 16th January (KO 15H00) and will then have a week break before hosting the two fellow Championship clubs in early February.
How to watch the games live:
Every game in the tournament will be live streamed with the home club determining the pricing and delivery.
MATCHES AT STONEX STADIUM 
Both of Sarries' home matches in the competition (6th & 13th Feb) will be available to watch for FREE! Fans can watch by registering and signing in at Saracens.com.