Wigglesworth and Vunipola break half-back record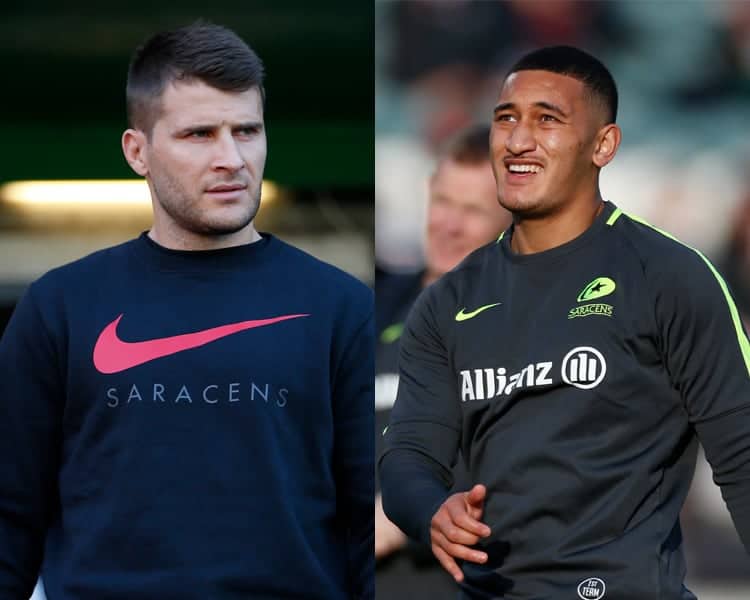 Age may just be a number but the respective years of Richard Wigglesworth and Manu Vunipola provided one remarkable statistic at the weekend.
The duo combined at half-back in Saracens' 24-10 triumph over Leicester Tigers at Welford Road on Sunday to create a new record.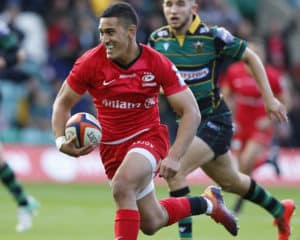 At 16 years and 330 days the combination of Wigglesworth (36) and Vunipola (19) broke the record for greatest difference in age between starting half-backs in Premiership Rugby history.
They surpassed the previous mark which had lasted over 20 years, Hall Charlton and Rob Andrew combining for Newcastle Falcons against Northampton Saints in March 1999 at an age difference of 16 years and 249 days.
The duo had even more of a master and apprentice vibe going on as Wigglesworth actually coached Vunipola during the teenager's time at Harrow School.
Ironically, Ben Spencer was originally down to start at scrum-half for the reigning champions but Willi Heinz's injury for England at the Rugby World Cup, and Spencer's subsequent call-up, meant a late call-up to the starting XV for Wigglesworth.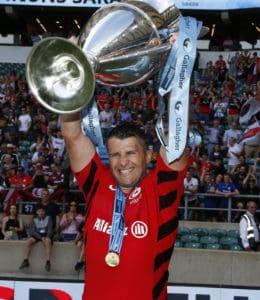 And the pairing were both hugely impressive in the win.
Wigglesworth made a match-high 69 passes as well as six carries, two try assists and he also gained 16 metres.
Vunipola slotted a conversion, completed 25 passes and eight tackles, while it was his up-and-under kick that created Ben Earl's second try that steered Mark McCall's side to victory.
Greatest difference in age between starting half-backs in Premiership Rugby history:
16y 330d - Richard Wigglesworth & Manu Vunipola (Saracens v Leicester, 27 October 2019)
16y 249d - Hall Charlton & Rob Andrew (Newcastle v Northampton, 27 March 1999)
16y 202d - Peter Stringer & Sam James (Sale v Bristol, 30 October 2016)
16y 127d - Ben Youngs & Paul Burke (Leicester v Saracens, 14 October 2007)
16y 39d - Allen Chilten & Rob Andrew (Newcastle v Gloucester, 11 September 1999