2022/23 Seasonal Membership Renewal Process For the 2022/23 season onwards, Saracens are excited to announce that Ticketmaster Sport has become the club's new ticketing services platform.
The Ticketmaster Sport platform provides a simpler purchase journey and enhanced ticket management tools for all members and supporters.
This is the first of several initiatives we will be taking ahead of the 2022/23 season to significantly enhance the overall experience of Saracens supporters.
The first step of the 2022/23 Seasonal Membership Renewal requires ALL current members to activate a new ticket account in the Ticketmaster platform, including those that have already committed and paid for a 2022/23 Seasonal Membership as part of a multi-year package.
All current members will be contacted by email in May 2022 to complete this first step.
The activations step will be followed by a subsequent separate seat renewal invitation email.
All current members will be provided with a renewal window during which they can renew their membership and secure their seat(s) before reservations are released in June and general sale will begin.
Current West Stand members and previous West Stand members who moved seats during 2021/22 due to the development of the stand will be provided with the first opportunities to secure seats within the new stand, prior to this opportunity being provided to all other current members.
The seat renewal email will include information on all member benefits, pricing, purchase options, stadium categories, seat move options and the process.
If you are not a current member but would like to register your interest to become a Seasonal Member then please click below button, complete the form and a member of our team will be in touch.

MATCH REPORT | Saracens Women 29-36 Harlequins Women
Saracens Women started their Allianz Cup campaign with a narrow defeat as they were beaten 29-36 by Harlequins at StoneX Stadium. Alex Austerberry's side trailed by 12 points heading in to the final quarter but never gave in and almost completed a remarkable comeback but had to settle for two bonus points. It was Quins […]

MATCH REPORT | SARACENS MEN 73-29 NOTTINGHAM RUGBY (PRC - RD3)
Saracens Men brought their Premiership Rugby Cup campaign to life with a rampant 73-29 victory over Nottingham Rugby at StoneX Stadium. The Men in Black scored 11 tries in a relentless attacking display which had the home crowd on their feet from start to finish as they recorded their first victory of the 2023/24 season. […]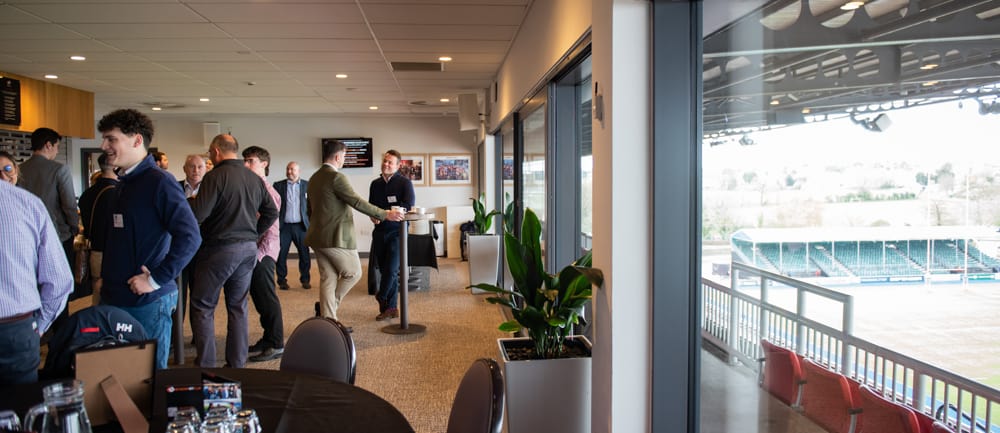 Saracens Business Club Event: Wednesday 11th October, 12:00-14:30
The upcoming Saracens Business Club event in October promises to be an exciting opportunity for senior leaders from SMEs in North London and the surrounding areas. Here's more information to help you make the most of this event: Event Details: Date and time - Wednesday, October 11th, from 12:00 PM to 2:30 PM. Location - […]