Duncan Taylor to depart Saracens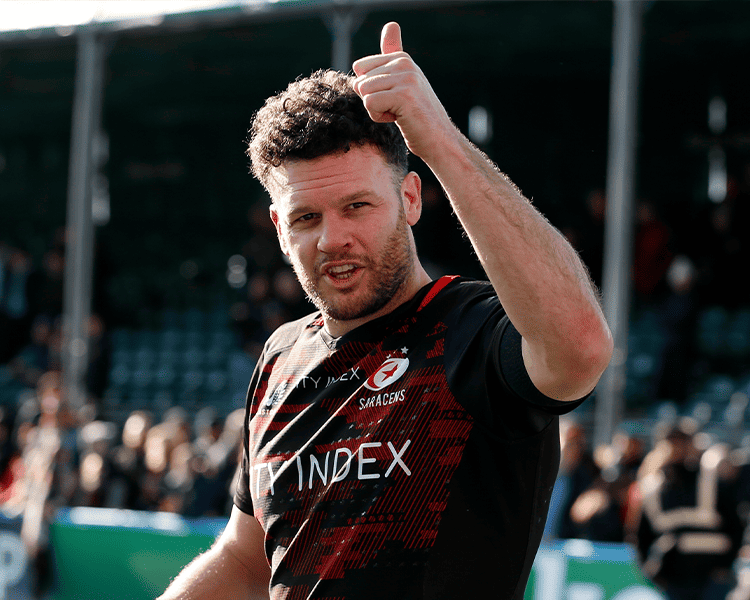 Saracens can today confirm that Duncan Taylor will leave the club at the end of the season.
The Scot, who has been at StoneX Stadium for 12 years, has been front and centre of all of the success and is a hugely popular figure both on and off the pitch.
The 33-year-old signed for Sarries from Bedford back in 2011 and he has gone on to make 167 appearances for the North Londoners.
He has a reputation of always stepping up in the big games, making him a firm fan-favourite. His try against Exeter Chiefs in the 2016 Premiership Final will always be fondly remembered, and his audacious offload in the Heineken Champions Cup Quarter Final against Leinster earned his side a famous win in Dublin.
Taylor was also recognised on the international stage, gaining 28 Scotland caps including the 2019 Rugby World Cup in Japan.
The centre had these words for everyone at the club.
"Its been a hell of a journey. I've loved spending the last 12 years at this amazing place. I've truly had the time of my life. The ups, the downs, the trophies, the wins and losses have all been part of it, but most importantly the day to day interactions I've been fortunate enough to have with such an amazing group of friends will be cherished for the rest of my life.
To the coaches, players, staff and of course the incredible fans, I couldn't be more grateful for all your support over the years. To my family, who have supported me through everything have been a huge part of this journey as well and I can't thank them enough for their love and support. And to Nigel who has been such a huge factor at making this club the greatest place to be, I also can't thank him enough.
The future of this club looks incredibly bright and I'm so excited to come back and see everyone in the future. I've had some amazing memories at this place and there's still time left for a couple more.
To everyone at the club I'm so grateful for my time here and for all the support over the years.
A massive thank you to you all!"
Director of Rugby Mark McCall praised Taylor for his enormous contribution to the club.
"Duncan leaves our club as one of the most admired, respected and popular players in our recent history. Competing hard and giving everything on the field, looking out for his team mates and leading the charge off the field, Duncan has been a shining example and an inspiration to staff and players alike.
He has had to deal with some cruel luck injury wise and has done so with incredible resilience and zero self-pity.
Duncan was and is a brilliant teammate – humble, selfless, thoroughly decent and someone you could always count on.
He has made our club a better place and we wish him and Esther all the luck in the world in their next adventure."