MATCH REACTION | Camilla Buchanan (NSL Rd16)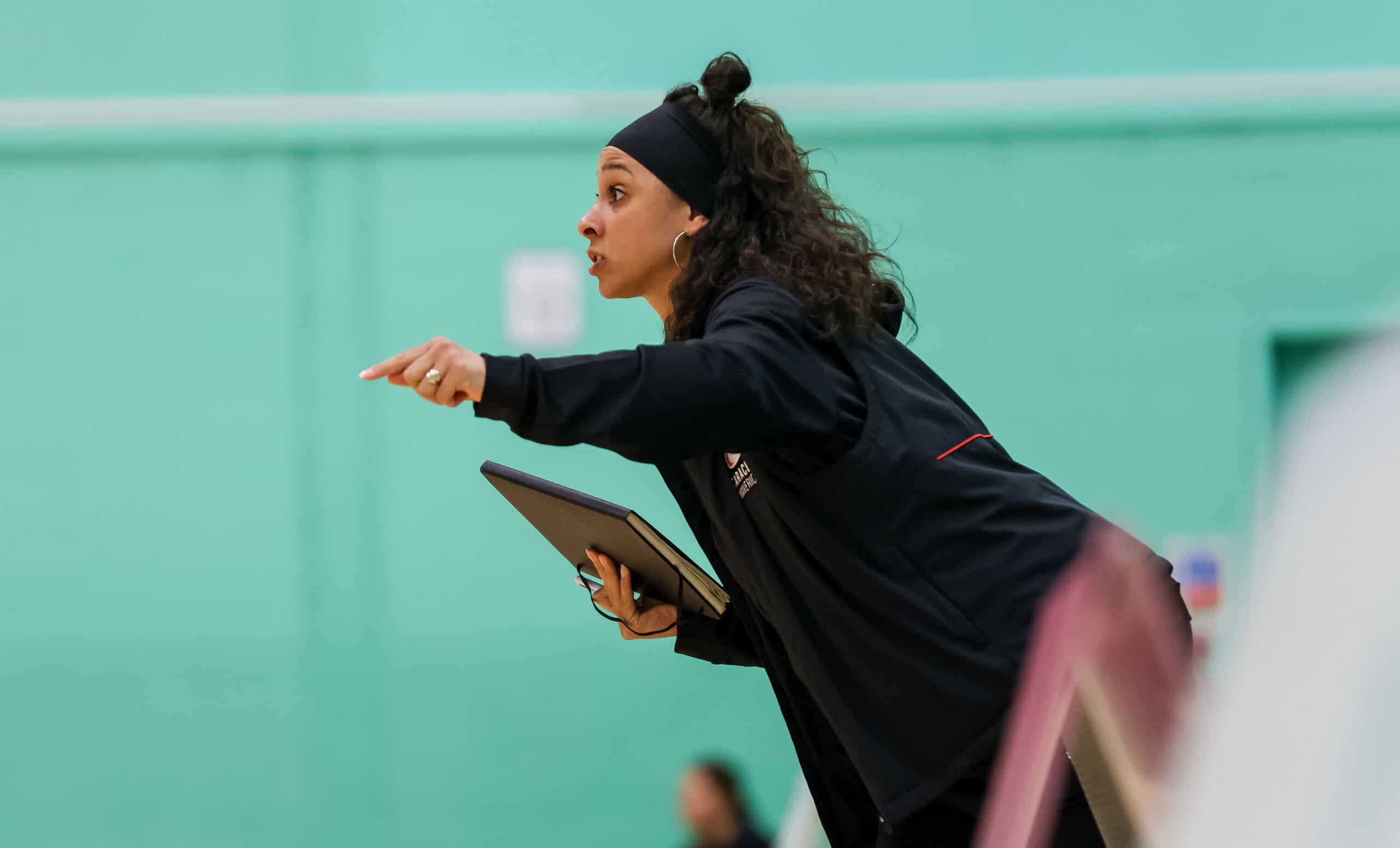 Head Coach Camilla Buchanan was left proud and relieved, as she saw her side edge a thriller against Strathclyde Sirens, to secure a crucial home victory.
In a match that ebbed and flowed throughout, Buchanan's side did just enough, despite a late rally from Sirens, to secure the victory.
"We adapted really well within the game," she explained. "It was a really uncomfortable match, and we felt the pressure. We were down by a few goals in that first quarter, but the response and the way we adapted to the pressure was really good."
Approaching the end of the campaign, there has been time to take stock of what has been an up and down season for Mavericks. Buchanan highlighted the need for her players to step up in crucial moments on court and felt that her players did that at HSV.
"This season, we haven't stepped up physically and mentally in those key moments, but we did today. We knew that we would have to play for the full sixty minutes to beat them today and we did."
Going to the well and winning ugly are two of the most important characteristics of a quality side and, despite some errors creeping into their performance, Buchanan was thrilled with a crucial victory.
"I was really happy with how we stuck to task. It wasn't the prettiest of matches at times and we still made some poor decisions, but that's a big win. We stuck to task, and we were okay with being uncomfortable."
With Ine-Mari Venter ruled out with injury, Britney Clarke stepped up again at Goal Shooter, to put in another consummate performance. Captain Sasha Corbin also excelled, and Buchanan was quick to credit the efforts of her side after a huge effort on court.
"Britney was outstanding again in the way that she opened up that attacking end. She took some serious hits today, but she just brushed them off and got on with it. She was a real playmaker for us. Sasha, too, she really led from the start. Georgia came on and added something a little bit different in terms of that movement we needed, and Monique was outstanding too. Aliyah too, she really ground down their key players which was superb."
Mavericks found themselves behind after an intense opening quarter. Slow starts have become something of a trait in recent weeks and the Head Coach was adamant that her side needed to start well next weekend against Severn Stars. Having faced Stars in the opening round of the season, Buchanan feels that next weekend is a chance to show just how far her side have come.
"The first quarter seems to be a bit of an issue for us at the moment. We want to start really well against Severn Stars. They were our first match of the season, so we've got a whole season's worth of learning to put out on court. They've learnt a lot too, but we want to be really tactically and physically strong in that opening quarter."