FEATURE INTERVIEW | Christina Shaw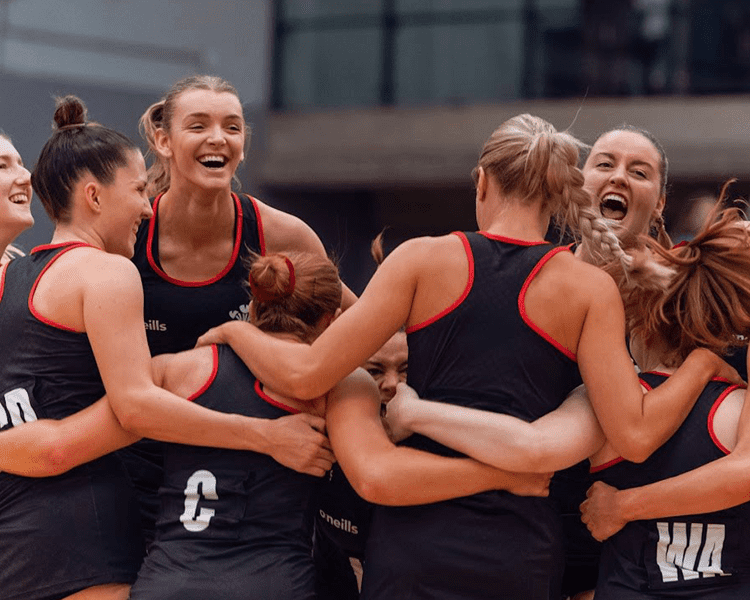 For new recruit Christina Shaw, it has been a hugely exciting few weeks in international colours. After a hugely competitive series against Uganda, Shaw and her Wales Netball teammates produced a faultless performance, to seal qualification for the World Cup in South Africa next year.
"We felt really positive following the Commonwealth Games," explained Shaw. "Those tests against Uganda the week prior to the qualifiers were a really good test and allowed us to go into the tournament with a lot of confidence."
Playing against the likes of Scotland and Northern Ireland, the Isle of Man and Gibraltar, Shaw highlighted how much of a test it had been for the side to come up against multiple different styles of play.
"It was a great experience. We took each match as it came and focused on our own processes, knowing that the outcomes would follow. It was great to experience five different styles of play with different teams. For us, it was about being able to play as much netball as possible which was really pleasing."
For Shaw and her international colleagues, they can now prepare for a trip to Cape Town next year for the World Cup. Shaw admitted that it was an amazing opportunity for herself and the side but also a chance to continue to progress and build.
"It's such a great opportunity for Wales Netball," she smiled. "We want to keep progressing from eighth in the rankings and we approach every match as if we're playing the best team in the world. For us, we need to keep that mindset heading towards South Africa. There're so many Welsh players at Netball Super League franchises this season, so we're all looking forward to developing before coming back together."
Shaw also spoke highly of the Mavericks programme. Having joined in the off-season, she admitted that new Head Coach Camilla Buchanan had been a big part of convincing her to make the move and praised the club for how supportive they have been of her Welsh commitments.
"It's a completely new opportunity. When we had the first conversations, I jumped at the chance, and I can't wait to get going. We've got a new team, with new players and we want to see the connections build throughout pre-season. I can't wait to be back training and playing those pre-season fixtures," she admitted.
"I also can't thank Camilla enough for her support. The whole club have been so supportive and it's such a positive buzz already."