Holly Aitchison to depart Saracens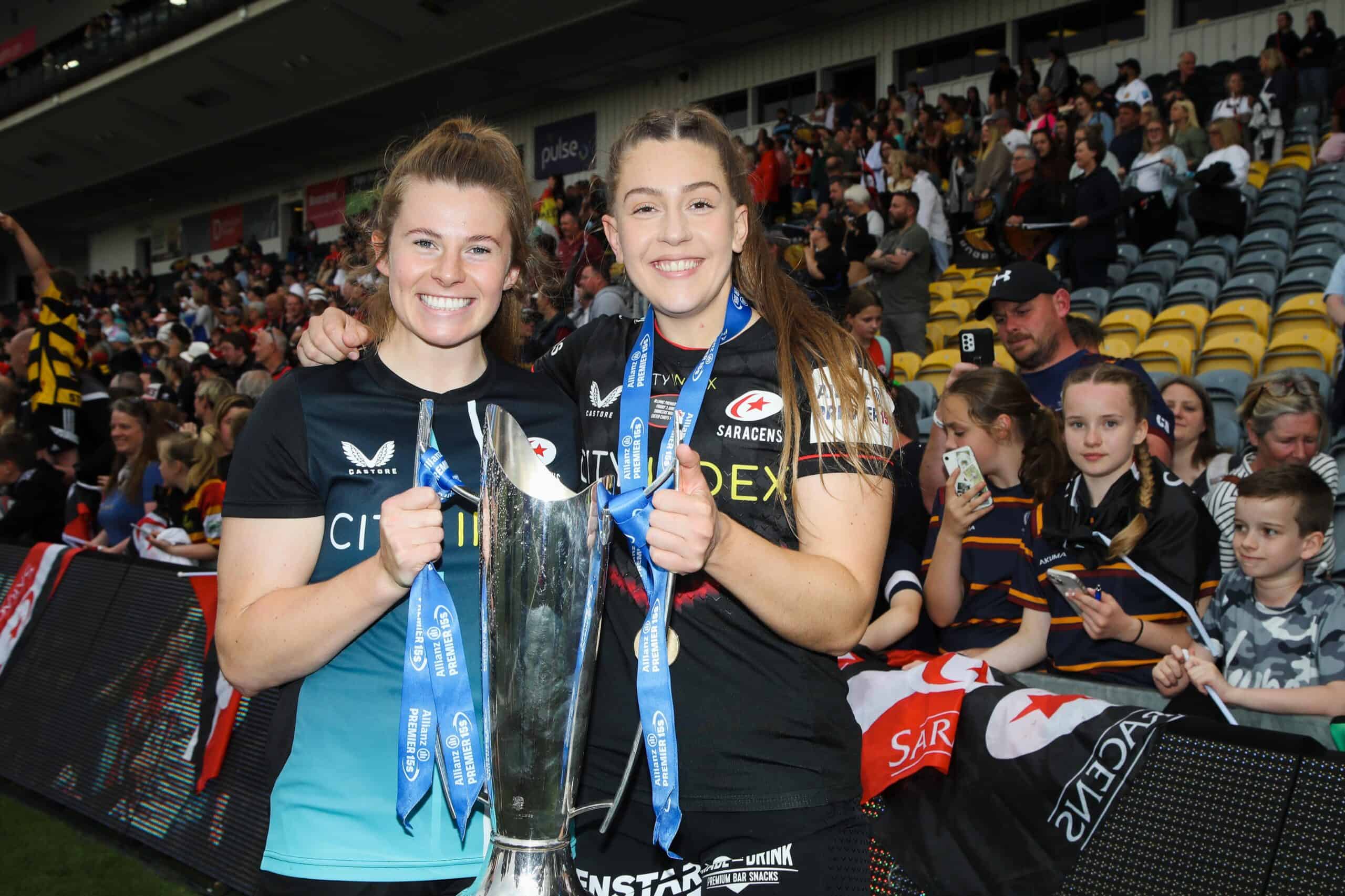 Saracens Women can confirm that Holly Aitchison has agreed a mutual termination of her contract and will be leaving the club, ahead of the 2023/24 season.
Fly-half Aitchison leaves the club, having made 41 appearances across three seasons in North London. She also tasted victory in the 2022 Premier15s final at Sixways, where she steered the side to their third league title of the Premier15s era.
Aitchison also made her senior England debut during her time at the club, going on to start in the world cup final in New Zealand.
Director of Rugby Alex Austerberry paid tribute to the Red Rose, who has been a crucial part of his side for the last three seasons.
"Since joining Saracens from the England 7s programme, Holly has established herself as a very exciting attacking player with the ability to unlock defences in numerous ways. Be it at 10 or 12, Holly has illustrated her ability to shape and influence games none more evident than the 2022 final. Holly has contributed significantly to Saracens and her game has grown and developed during her time at the club which is also credit to her application and drive. Although, we are obviously disappointed that her time in a Saracens shirt has come to an end, we will be forever thankful for her contribution, and we have created some wonderful memories along the way."
Austerberry also took the time to explain the circumstances behind the move, with an importance being placed on 'putting people first,' as part of the Saracens core values.
"At Saracens, we pride ourselves on putting people first, and this means that when there is a change in personal circumstance, we will work with a player to find a solution. With Holly, there were both personal factors and a positional challenge. Having worked through things collectively and amicably, a mutual termination was agreed. We wish Holly all the very best with her rugby on the field and with all her off-field endeavours."
Aitchison herself, praised the Saracens fanbase and, as she prepares to say goodbye, having achieved a lot in a short space of time.
"I just want to say thank you to everyone at the club for an amazing couple of years. I achieved some of my childhood dreams for club and country, with the help of some of my closest friends. But most importantly, thank you to the fans for their unwavering support throughout it all. I've enjoyed every moment of being a Sarries girl."
All at Saracens would like to wish Holly well for the future.