HOME PREMIERSHIP SEMI FINAL CONFIRMED FOR SATURDAY 13TH MAY, 15:30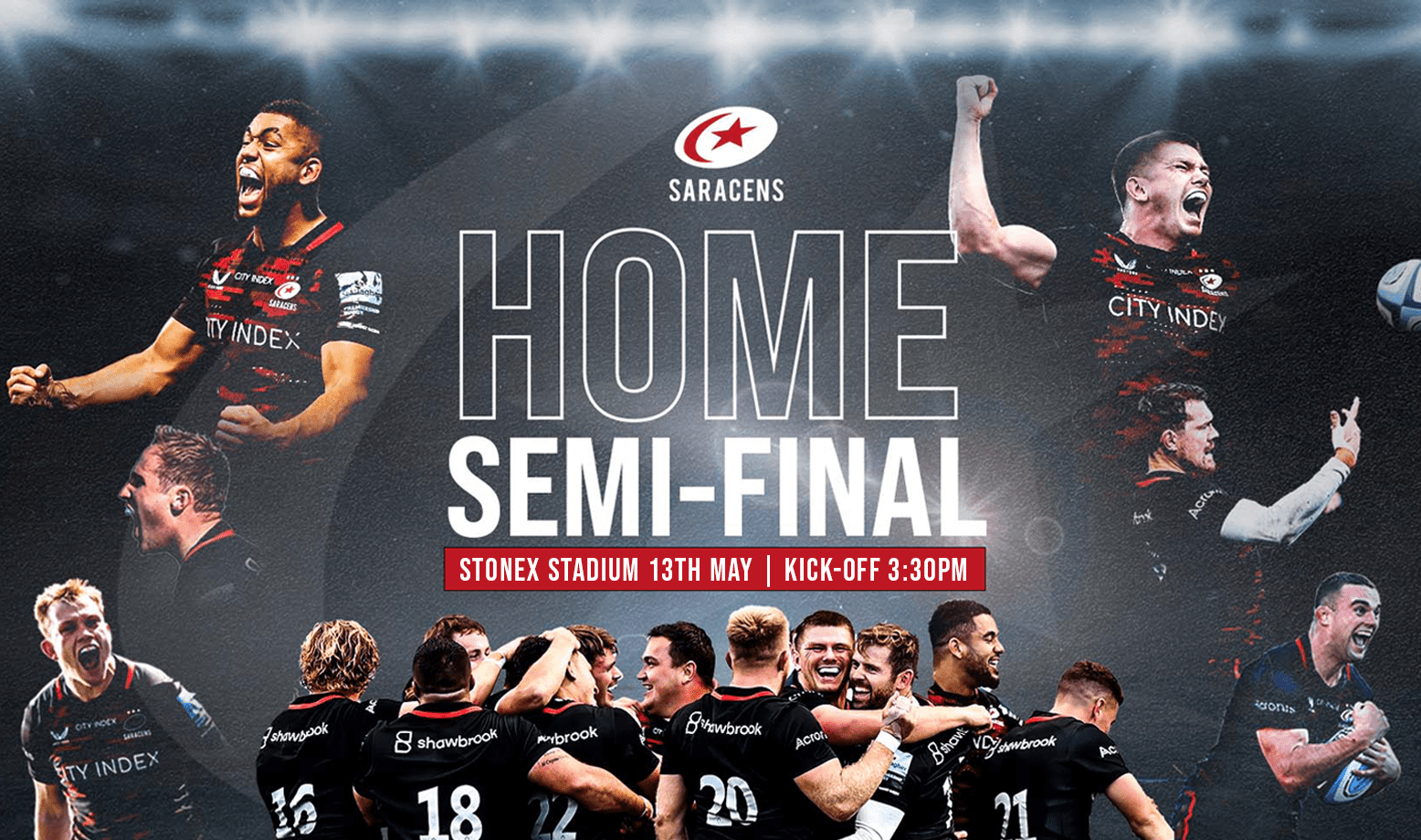 WE'RE EXCITED TO ANNOUNCE THAT OUR HOME SEMI-FINAL HAS NOW BEEN CONFIRMED FOR SATURDAY 13TH MAY, 15.30 KICK OFF* HERE AT STONEX STADIUM.
SARACENS MEN VS TBC

SATURDAY 13TH MAY 2023

15.30 KICK OFF

STONEX STADIUM
Your Seasonal Members EXCLUSIVE TICKETING WINDOW is now OPEN, meaning you have a 7-DAY PRIORITY WINDOW to purchase your tickets at a 25% discount applicable to your seat, and as many additional seats as you wish.
Any unreserved seats will go on General Sale on TUESDAY 11TH APRIL.
Your seats are reserved in for you, simply click on the 'head and shoulders' icon on the ticketing website, log in, then look under Reserved Tickets. Once you have added your reservation to your basket, click 'Continue Shopping' to purchase additional tickets at the 25% discount.
An extra special matchday deserves an extra special viewing experience. We're also offering all Seasonal Members a chance to experience our hospitality lounges from as little as £130. Click here to find out more and to secure your spot.
*Please note: this is subject to change dependent on Champions Cup results.