MATCH REACTION | Alex Austerberry (Allianz Cup - Rd5)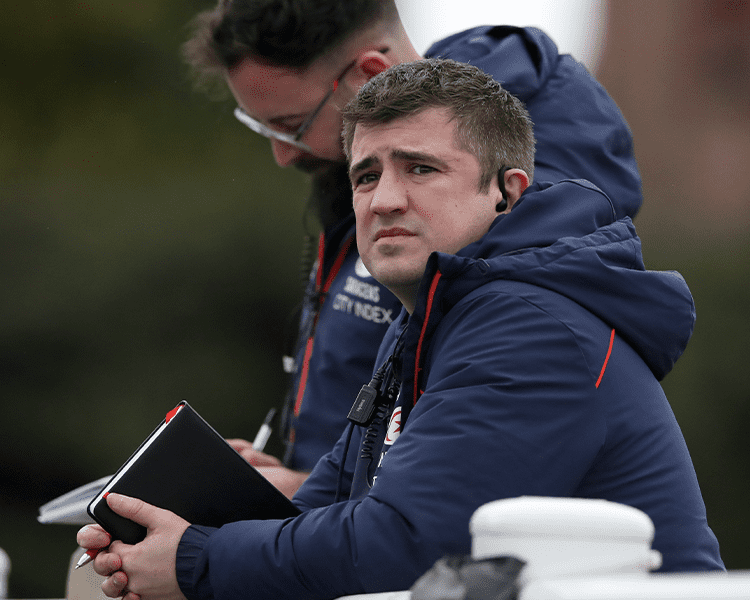 Director of Rugby Alex Austerberry was left delighted, as his side put London rivals Wasps to the sword, to secure a cup semi-final berth.
Austerberry admitted that any coach wants their side to be playing in those meaningful knockout matches and was pleased with the solidity his side were able to show.
"It was really important. When you look at your season, you want to be playing in the biggest games and getting to a semi-final means we're part of one of those. It was a good result with some solid performances to end what has been a really tough and challenging block."
It was way back at the start of the season that the cup campaign kicked off in earnest. With players returning to fitness and having impressed in training, Austerberry was delighted with how many of his side impressed throughout the afternoon.
"To get some players getting that exposure that their performances in training have deserved, has been really important. It's been great for the youngsters as well. Katie Johnson went really well at fullback. Some of our faces that were injured in the original cup block, so the likes of Sonic, got some valuable exposure too. It was a really good way to sign off this period of the season."
Canadian prop pairing Alex Ellis and Maya Montiel were two of a number of players who impressed on the day, with Austerberry praising Montiel's development since arriving at the club.
"Maya is growing every week in terms of her effectiveness and her influence on the game. Her and Alex did really well today, but in a way, I expect that because they are quality players, and you expect quality players to shine."
The game also finished with a try for Saracens debutant Rebecca De Filippo, as she marked her first game in three years with a powerful finish in the corner. Austerberry was thrilled for the centre and hoped that her impressive cameo would give her confidence going forward.
"She's a wonderful rugby player, who has been plagued by injury before stepping down a new career path. It was great to see her back out there. She has some fantastic touches on a rugby field and for her to get that try with that stretch at the end was just brilliant. Hopefully that gives her the boost and the confidence to continue to go through and improve."
The squad now head into a well-earned rest period, as the TikTok Women's Six Nations gets underway. Austerberry accepted that "having the time to breathe was really important" before praising the efforts of his backroom staff.
"Eleven games in as many weeks is a physical toll. The entirety of the squad has been rotated and the medical and S&C staff at the club have done a fantastic job to get players through and appropriately managed. We've only dropped five points over this block, so it's testament to the hard work of the players and the backroom staff, who will now be able to get a deserved break."