MATCH REACTION | Camilla Buchanan (NSL Rd7)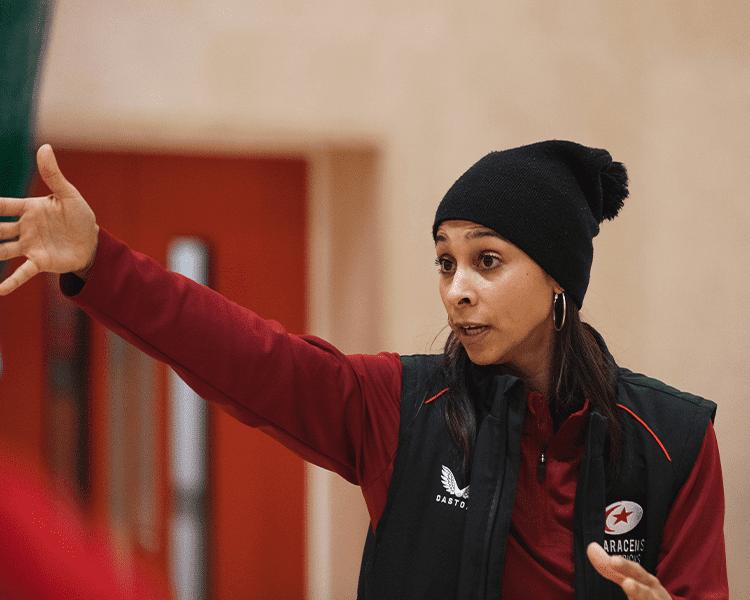 Head Coach Camilla Buchanan admitted to not quite knowing how to summarise what she had seen, as her side went down to a heavy defeat to Strathclyde Sirens.
After an even first quarter, the match ran away from Mavericks in the second, with Buchanan admitting that her side had some tough questions to answer.
"It's very frustrating. I was a little bit lost for words. That wasn't the team that I know. We lost by 24 goals, and we played like it. We were schooled on the night, and we didn't have the answers at times. There will be a lot of questions to ask ourselves."
Despite the understandable frustration, Buchanan was pleased with the efforts of those from her bench, picking out the performances of Ellie Kelk and Christina Shaw after they made their entrance into the fray, alongside Jodie Gibson.
"There were some people who really stepped up. Ellie did brilliantly. She came on and did exactly what we asked her to do. Jodie Gibson was a real leader, but there's only so much ball you can win for your side. Christina as well; she came on and worked her socks off, but it wasn't enough."
When pressed on what went wrong for her side, Buchanan highlighted the second quarter and the number of errors throughout the match.
"That second quarter, where we went 11 goals down wasn't good enough. We didn't respond quickly enough, and the unforced errors just summed it up."
Mavericks will need to respond and quickly, heading into another blockbuster weekend of matches, with an away trip to Team Bath followed by the visit of Manchester Thunder to HSV.