MATCH REACTION | Camilla Buchanan (NSL Rd-13)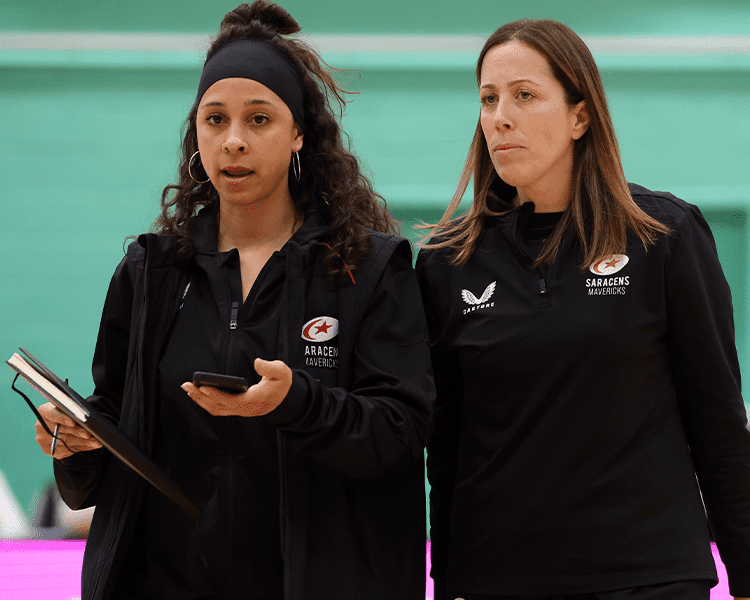 Camilla Buchanan was left wandering what might have been, as she saw her side go down to Surrey Storm at HSV.
The Head Coach made a number of changes throughout the match, as she challenged her squad to see how they would cope under pressure.
"That was probably the most changes we've rung in a game this season in terms of position and personnel. I was happy with some of the impact that was made. Making those changes isn't something I've done this season, but we need to start looking at some players in combinations under pressure."
A number of Buchanan's impact players impressed during their time on court, but Buchanan was still left frustrated at the final whistle.
"I was really happy with how Monique entered into the game. I thought she had a really difficult job and had a really positive impact. Ellie Kelk came in and made a good impact, but it's a disappointing game."
Storm are one of the best teams in the league this season, but Buchanan felt that her side could have secured victory if they had managed to stick to process for the full 60 minutes.
"There were moments there where we could have crept back in. If we had stayed within touching distance, I really believe that we could have taken a scalp but in those pressure moments, we're slipping away from task. We'll keep working in training and look to take control of the situation more when we're building the pressure."
Goal Keeper Razia Quashie made her first appearance since returning from injury, playing her first full sixty minutes and being voted the Fans Player of the Match. The Head Coach was deligted with her impact and praised the way she thought her way through the match.
"Razia got her first sixty minutes against a world-class player and had to learn to win some ball in different ways, but she was brilliant."
Despite the positive moments, it was still a frustrating afternoon for Buchanan and her chargers. The Head Coach believed that her side have the capabilities to challenge those at the top of the table but felt that her side just weren't quite connecting under pressure.
"It's in the pressure moments we need to work. The intensity is there, but we need to build on it in training. When we're under the pump, we need to make sure that we still have the options. The reality is that we need to find a standard where we can still make good decisions when the pressure is on."
Focusing on what it was specifically that needed to be the focus for her side, Buchanan explained that it was breaking down the structure of the opposition that she wanted to see her side improve upon.
"We need to beat teams structurally. We know what Storm's strengths were but when we were trying to creep back in, we put the ball across when it didn't need to go. We'll be kicking ourselves with some of the things on court, but that's where we're at."