MATCH REACTION | Camilla Buchanan (NSL Rd4)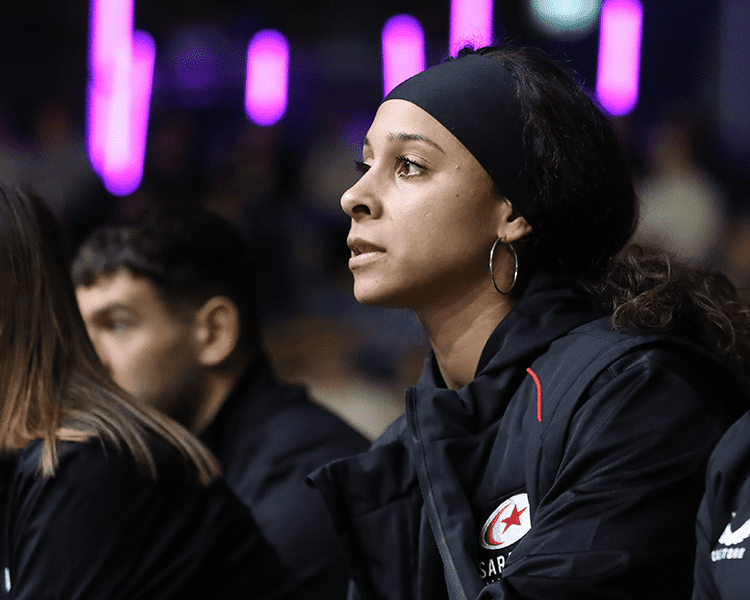 Head Coach Camilla Buchanan could see the positives from an enterprising performance, despite her side slipping to defeat against Loughborough Lightning.
An incredible opening quarter saw the sides locked at 13-apiece, before Lightning flexed their muscles in the second quarter to pull away to a dominant lead.
Despite the defeat, Buchanan was enthused with what she saw from her side, despite admitting that they need to score more goals.
"I'm not disappointed at all. I was really impressed with how we stuck to task in the game. We didn't score enough and fifty-one goals on the board isn't going to be enough against anyone. However, the pressure was pretty positive from a Loughborough point of view."
After a hugely positive opening quarter, Mavericks were unable to halt the onslaught from the hosts in the second quarter, with Buchanan admitting that her side still need to focus on adapting to the style that is being put in front of them.
"I was really pleased with how we started. Reducing them to thirteen goals in the first quarter was great. We knew we needed to start well against them, but the second quarter let us down. We didn't adapt, but again, it's just about realising the style that is being put on against us."
Despite the best efforts of Jodie Gibson and Monique Meyer, who both put in barnstorming defensive displays, Buchanan challenged her side to capitalise on turnover ball with greater accuracy, believing that the scoreline could have been closer.
"For me, we need to convert our turnover ball. If we'd done that, we would have been a lot closer to challenge in that game."
This season continues to be something of a new dawn for Mavericks and, despite the positives, Buchanan admitted that her side didn't showcase their variety of styles as well as they could have done.
"The first quarter was one element of the style we want to play with. You've got to have a variation against these sides with world-class players. We do have a variation we want to use, but we didn't tap into it early enough or well enough in that second quarter."