MATCH REPORT | Severn Stars 50-54 Saracens Mavericks (NSL Rd17)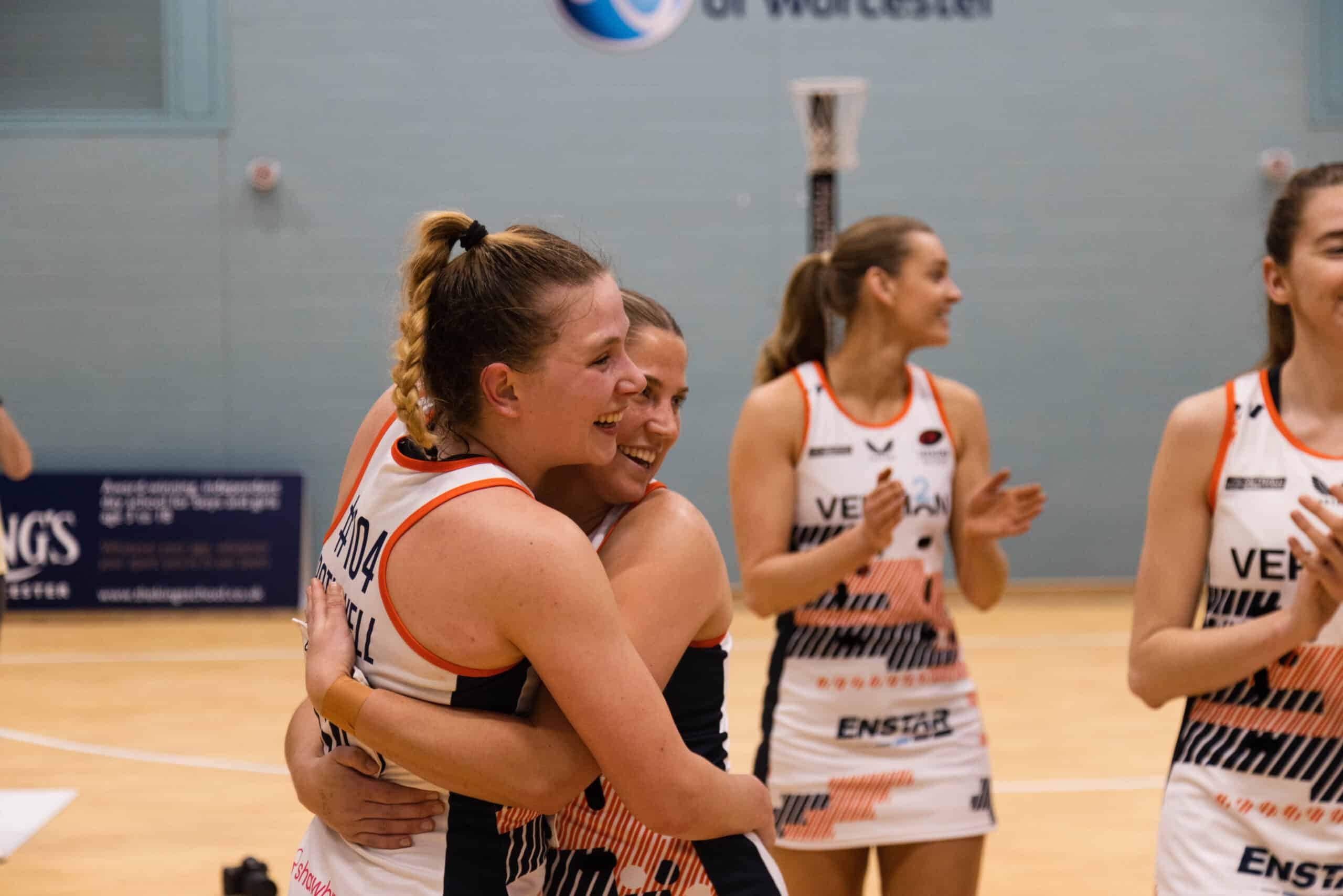 Saracens Mavericks showcased just how far they have come, with a statement victory over Severn Stars, to keep up the chase for fifth in the NSL.
These two sides met in the opening round of the season, with the Stars securing victory. This time though, it was Saracens who took the bragging rights.
Last weekend, Camilla Buchanan's side showed their steeliness in defence to take victory against Strathclyde Sirens and there was an element of the same in Worcester, as Razia Quashie and Monique Meyer hit all the right notes on Eurovision evening.
Up top, their work was being rewarded by the sharp shooting of Britney Clarke and Kira Rothwell, with Clarke again looking to the manner born in the Goal Shooter bib.
Halfway through the first quarter, Mavs looked irresistible, as Clarke took her side into a five-goal lead, before Stars hit back with two quickfire goals.
In recent weeks, this blip would have left Mavericks slightly off-kilter, but there was none of that this time, as more slick passing allowed them to find that five-goal advantage again.
Mavs have been aiming to try and put in a full sixty-minute performance all season, but they were under the pump early doors in the second quarter, as Stars pulled the gap back to two.
With Mavs looking like they needed a hero, Quashie stepped up, with two huge interceptions to keep Stars at bay.
As Beth Ecuyer-Dale continued to keep things running smoothly through the centre of the court, Mavs edged back to a four-goal lead.
Again though, Stars refused to drop away, as they pulled it back to a solitary goal deficit. Sasha Corbin continued to keep things running smoothly, but Stars again kept themselves in the hunt, to reduce the gap to two heading into the final quarter.
Any lingering doubts or panic in the Mavs ranks were quickly swept aside though, as Clarke motored into action in the shooting circle to extend the lead to seven.
Monique Meyer at the other end was proving a perfect foil to Quashie too, as they kept Stars at bay and allowed Clarke and Rothwell to extend the lead out to nine, including a cheeky off the post feed from Rothwell.
Stars would make it a nervy last few minutes though, as they began to rattle off the goals, to pull the gap back to four.
Mavs though, had more than enough in the tank, to secure a huge victory on the road and atone for their loss to Stars on the opening day.