Match Report: Wasps Netball 57 - 53 Saracens Mavericks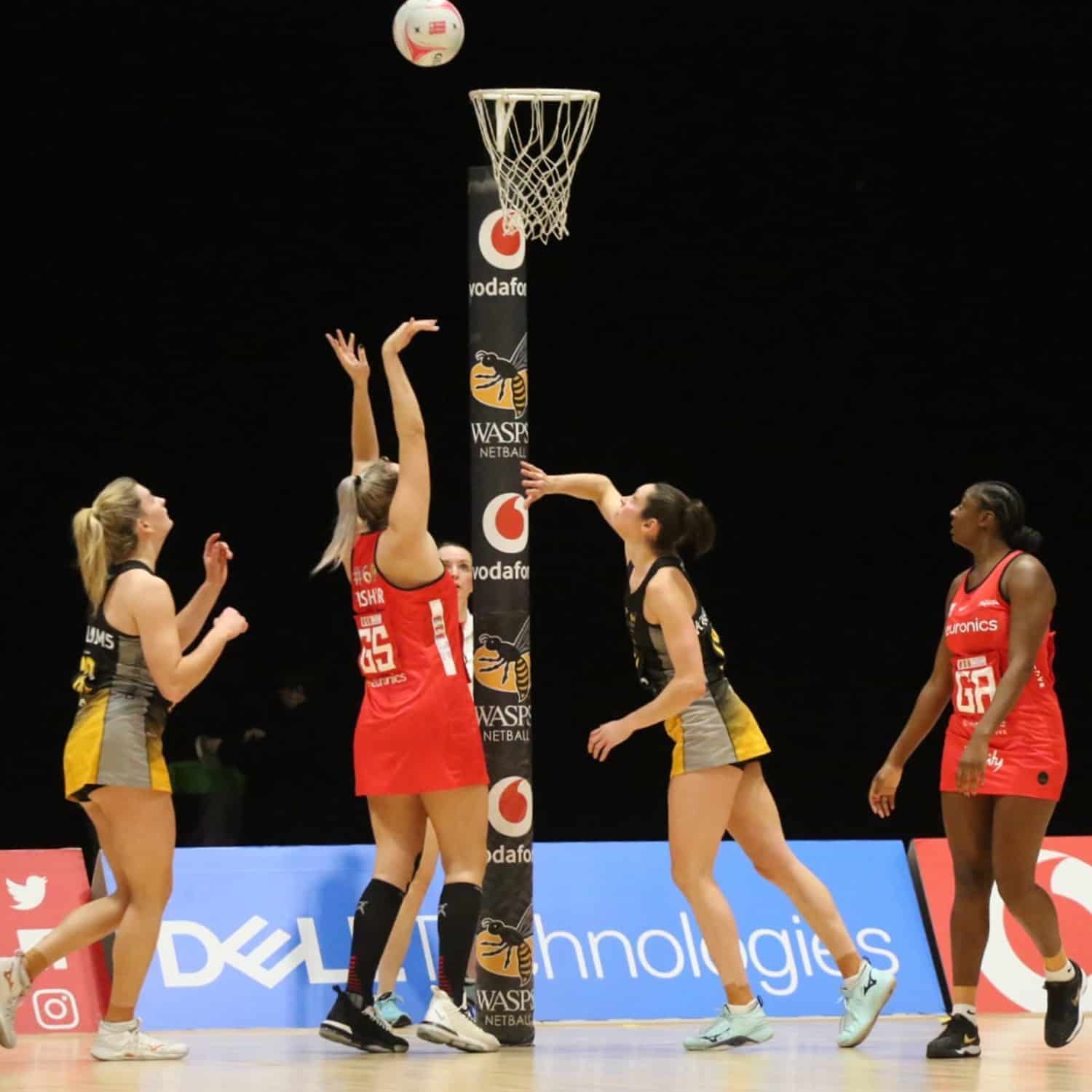 Saracens Mavericks went down to a hard fought 57 - 53 defeat to Wasps Netball at the Ricoh Arena on Monday 2 March.
Mavericks went into the Monday night contest off the back of a 70 – 49 win over Severn Stars in round one of the Vitality Netball Superleague season but had lost out to Wasps in two close matches last year.
The first quarter ended 14 – 12 in Wasps' favour and a pattern for the match had been set with the home team looking controlled in attack and profiting off Mavericks errors.
The former VNSL champions took firm control of proceedings in the second quarter as they showed their class and experience and they steadily increased their lead to 31 – 25 at half-time.
It was the visitors that came out firing in at the start of the third quarter and soon found themselves level at 32 – 32 and then again at 35 – 35.
However, they were unable to maintain that intensity as Wasps once again wrested back control of the match and managed to finish the third quarter 43 – 39 ahead.
That lead proved crucial as it gave Wasps a bit of a cushion going into the final 15 minutes. Mavericks pushed hard to try and get the game back, but whenever it looked like the momentum was swinging their way, Wasps were able to secure possession or prevent a strong Saracens attack.
Despite their best efforts, they were never able to get close enough on the scoreboard in the final quarter to really put Wasps under pressure, with the West Midlands side managing the game, and the clock, well.
Speaking afterwards, Georgia Lees said: "I think everyone's just really disappointed at the minute, but I do also think we need to remind ourselves it's only game two. For us today it was just the basic stuff that really let us down.
"We said after the game that that's not our best, and we've actually got so much more to give and that's the exciting thing looking forward."
Coaches Player of the Match - George Fisher