MAVERICKS PREVIEW | Lees eager to finish on a high (NSL Rd17)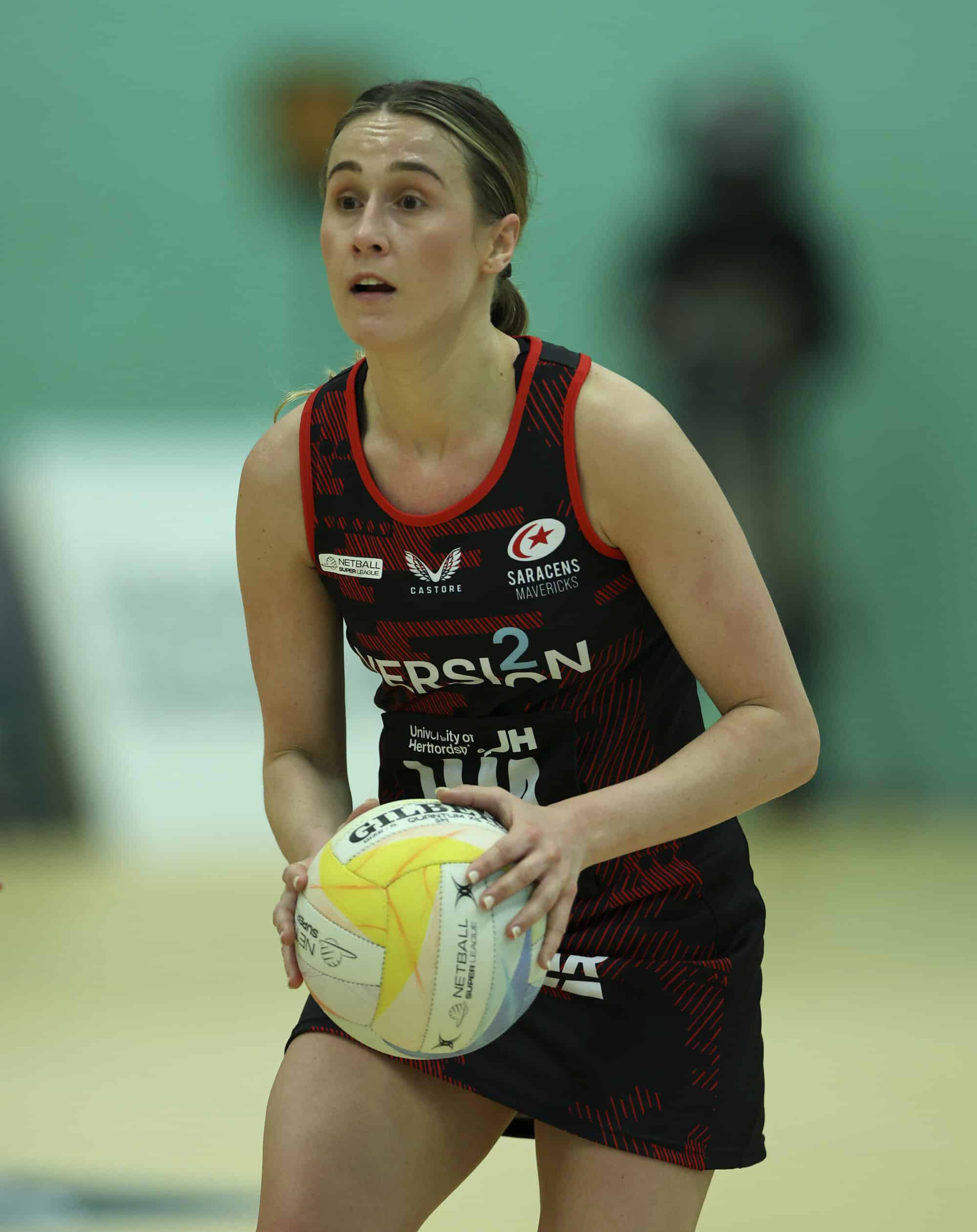 A week on from a physical and defence-dominated victory over Strathclyde Sirens, Saracens Mavericks are set for a chance to show just how far they have come when they take on Severn Stars.
Reflecting on the victory over Sirens, Georgia Lees was quick to highlight the significance of the win.
"The team has recovered well after an intense match. That win and the three points on the board has really lifted the spirits. We had a particularly poor performance away to Sirens, so to get the chance to rectify that and get the win at home was fantastic. There were a few sore bodies, but we've been back into training and we're all doing well."
Mavericks lost the opening match of the season to Severn Stars, but Lees feels that the progress they have made since then has been huge.
"The way that we've bonded throughout the season has been massive. We've improved in the key areas and in the consistency of the attack. It's coming for longer durations now and we need to push for it to be a full sixty-minute performance. If we do all of that, I'm absolutely sure that we can win."
Lees returned to Mavericks having previously been part of the Wasps squad that was unable to compete this season. Having come back into the side, she explained that there was a real sense of togetherness in the side.
"For me, I'm so grateful for the court time I've had. I came into the side as a Wasps Training Associate, and I wasn't sure what opportunities I'd have to be part of a squad in November. I'm so happy and grateful to be a part of this team. Coming back in, there's been a real shift in culture and the bond the team have. I'm so happy to be a part of that and to have been trusted to get out there and show what I can do on court."
Whilst the top four is out of reach this season, a victory over Stars would give Mavericks a shot at securing fifth place in the league this season. Lees admitted that there was still a long way to go, but felt that her side were in a strong position moving forward.
"The progress we've made in a short amount of time together has been huge. There's still a lot of work to do, but given that we're a new group of players, especially in attack, there's been a lot of development, which has been great. As the bonds keep getting stronger, it's only going to have a positive impact on the court. We're not there consistently yet, but we're seeing lots of positives for longer in matches than we did at the start of the season."