MAVERICKS PREVIEW | Mather expecting physical challenge against Sirens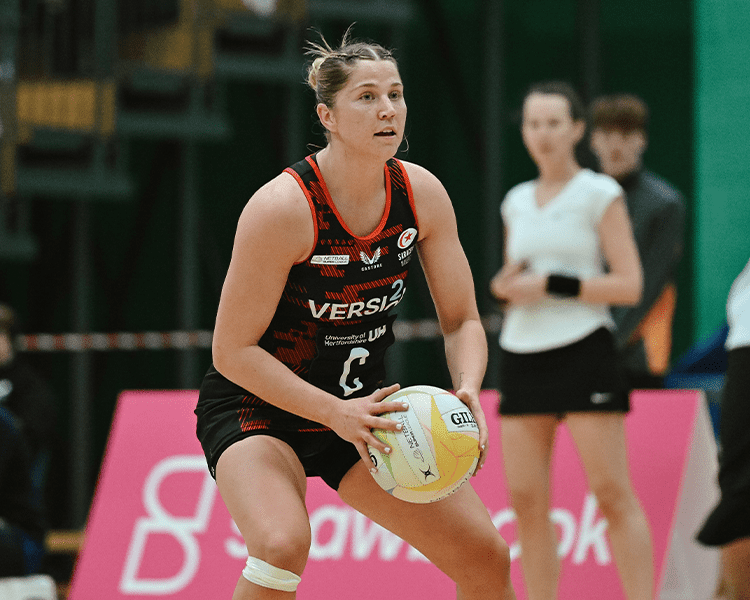 Saracens Mavericks Centre Lisa Mather is expecting a physical battle when her side come up against Strathclyde Sirens this evening.
With a rest week from NSL action last weekend, Mavericks took on the England Thorns in an entertaining encounter at HSV. Mather admitted that there were "a few sore bodies" after the match but felt that it had taught her side a lot moving forward, especially when it comes to the Sirens defensive structure.
"It was a physical one and a really good test ahead of Sirens. It taught us a lot in terms of getting off the body and getting the ball into space. Sirens have a marking style that can be quite aggressively in front, which the Thorns used as well," Mather explained.
"That can be a bit unpredictable to come up against, but we need to be really decisive in how we drive and try to break down their defence."
Sirens away has always been something of a bogey match for Mavericks in recent seasons and Mather was keen to stress that her side need to apply themselves for the full match if they are to get a result.
"We'll be ready to take the hits. We need to be smart with the space we have and look to pull them apart. We know it's going to be a grind. If we want to win, it's going to need a full sixty-minute performance from everybody. There is no chance for us to switch off at all if we want to get a result."
After returning from Scotland, Mavericks face a trip to Bath next Friday, before welcoming champions Manchester Thunder to HSV on the Sunday.
Mather may be new into the squad this season, but she explained how she already feels part of such a close-knit group.
"I'm absolutely loving my time with Mavs. As corny as it sounds, it really does feel like a home away from home for me. I'm so grateful for the opportunity. I'm around some really cool people and it's such a great place to learn."
Tonight's match will be shown by SkySports on TV and YouTube. Centre pass is at 7.30 and you can watch the match by clicking here.