Nominations open for Supporters Forum 2019/20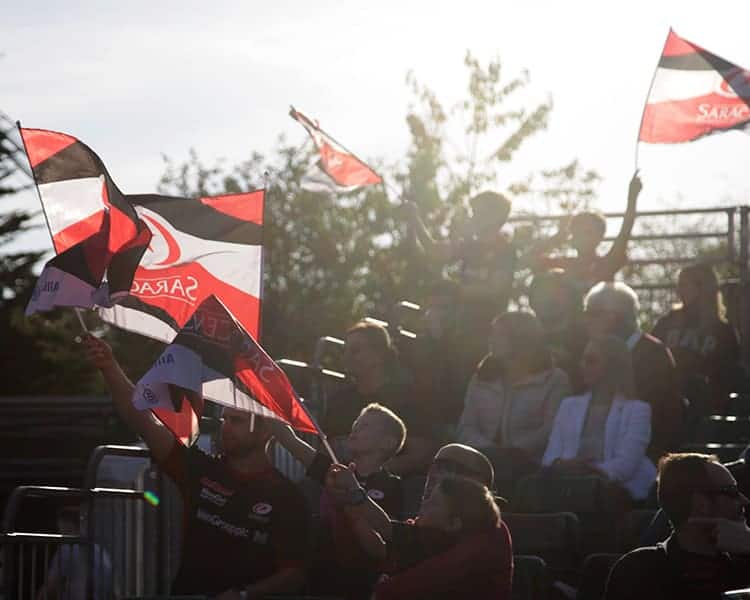 Last season Saracens launched the a new Supporters' Forum programme, designed to create an opportunity for Saracens supporters to engage directly with senior management representatives of the Club on a regular basis.
The Forum also provides an important opportunity for fans and the Club to work together to continue to grow the supporter experience.
In October 2018 15 representatives were elected by Saracens fans to represent the supporter group and after a successful first season of the Forum a number of the positions are now open for re-election.
The positions now open for nominations are:
Over 65s Supporters Representative
Under 25s Supporters Representative*
Saracens Supporters Association Representative
Sarries on Tour Supporters Group Representative
Saracens Partner Clubs and Schools Representative
All of the above posts are one year terms.
*U25s Representative must be over 18.
The first meeting for newly elected representatives will be held in December 2019, with quarterly meetings following this. Meetings will be held on a mixture of evenings and match days at Allianz for a maximum of two hours.
Representatives to the Forum are elected by their fellow supporters. To stand for election as a representative on the Forum please let us know which position you would like to represent by clicking here.
The deadline for applications is Thursday 21st November at 17H00 after which time a shortlist of candidates will be made available to supporters for voting. We encourage applications from all supporters, including season ticket holders, match by match supporters and others.

MATCH REPORT | Saracens Women 29-36 Harlequins Women
Saracens Women started their Allianz Cup campaign with a narrow defeat as they were beaten 29-36 by Harlequins at StoneX Stadium. Alex Austerberry's side trailed by 12 points heading in to the final quarter but never gave in and almost completed a remarkable comeback but had to settle for two bonus points. It was Quins […]

MATCH REPORT | SARACENS MEN 73-29 NOTTINGHAM RUGBY (PRC - RD3)
Saracens Men brought their Premiership Rugby Cup campaign to life with a rampant 73-29 victory over Nottingham Rugby at StoneX Stadium. The Men in Black scored 11 tries in a relentless attacking display which had the home crowd on their feet from start to finish as they recorded their first victory of the 2023/24 season. […]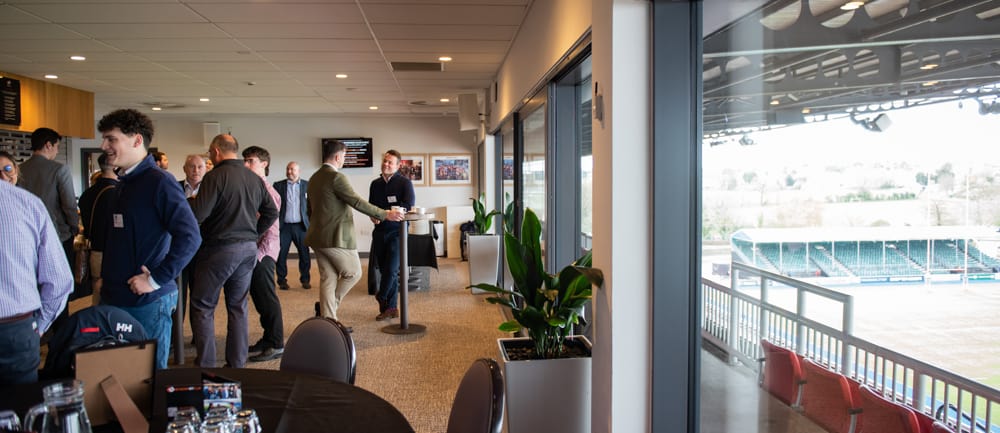 Saracens Business Club Event: Wednesday 11th October, 12:00-14:30
The upcoming Saracens Business Club event in October promises to be an exciting opportunity for senior leaders from SMEs in North London and the surrounding areas. Here's more information to help you make the most of this event: Event Details: Date and time - Wednesday, October 11th, from 12:00 PM to 2:30 PM. Location - […]