Martin and Rettie to start for Scotland Women against Wales Women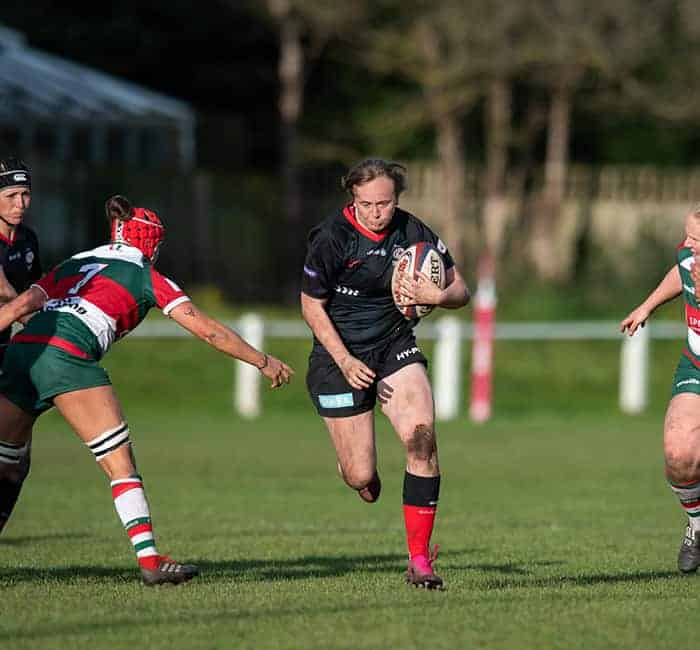 Lisa Martin and Jodie Rettie have been selected in the starting XV for Scotland Women's Autumn Test against Wales Women on Sunday 17 November at Scotstoun.
Martin will earn her 50th cap when she runs out on Sunday. Rettie will start at hooker alongside Megan Kennedy and Mairi Forsyth in the front row.
Scotland Women Head Coach Philip Doyle said on selection: "I am really looking forward to the Sunday and experiencing my first home match at Scotstoun.
"We have a few injuries right now which has seen changes to our recent starting line-up, but we are delighted to still have such an experienced squad that we can select from and I know that all girls selected will put on a fantastic performance against Wales.
"We know that this is going to be a tough match against Wales. They are well drilled following their recent two Autumn Test matches against Spain and Ireland.
"We need to keep working consistently hard on and off the pitch to ensure that we can get a performance that we are all proud of on Sunday and it will add to our preparation for the World Cup Qualifiers next September, which are paramount in turn for the development of this squad."
Scotland Women team to face Wales on Sunday at Scotstoun
(kick-off 3.10pm – live via BBC Alba)
15. Chloe Rollie (Harlequins)
14. Rhona Lloyd (Loughborough Lightning)
13. Lisa Thomson (Darlington Mowden Park)
12. Helen Nelson – vice captain (Loughborough Lightning)
11. Megan Gaffney (Watsonians)
10. Lisa Martin (Saracens)
9. Mhairi Grieve (Firwood Waterloo)
1. Megan Kennedy (Stirling County)
2. Jodie Rettie (Saracens)
3. Mairi Forsyth (Corstorphine Cougars)
4. Emma Wassell (Corstorphine Cougars)
5. Sarah Bonar (Loughborough Lightning)
6. Rachel Malcolm - captain (Loughborough Lightning)
7. Louise McMillan (Hillhead Jordanhill)
8. Jade Konkel (Harlequins)
Substitutes
16. Panashe Muzambe (Edinburgh University / Watsonians)
17. Lisa Cockburn (Darlington Mowden Park)
18. Christine Belisle (Cartha Queens Park)
19. Rachel McLachlan (Darlington Mowden Park)
20. Jenny Maxwell (Loughborough Lightning)
21. Sarah Denholm (Edinburgh University)
22. Abi Evans (Darlington Mowden Park)
23. Evie Tonkin (Darlington Mowden Park)