Press Notes | McCall excited for Tigers test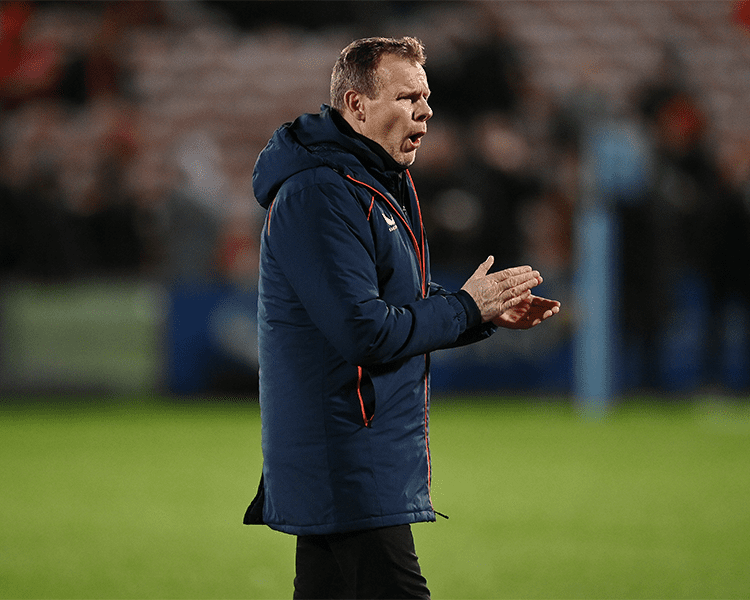 Director of Rugby Mark McCall described Sunday's trip to Leicester as a very exciting one when he spoke to the press this week.
The boss was previewing the fixture at Mattioli Woods Welford Road as Sarries take on the Champions in front of the BT Sport Cameras.
To start, he gave an update on the players who are currently on the sidelines.
"Tom Woolstencroft won't make it this weekend, Callum Hunter-Hill is out for a couple of months, Duncan Taylor is unavailable and Elliot Daly is out so we have a few injuries but we're looking forward to the weekend."
Following the dramatic last gasp win over Bristol thanks to Francois Hougaard's 80th minute try, two weeks without a fixture meant the group could take some time to recharge ahead of the next stage of the campaign.
"After the Bristol game the whole training ground shut down for a week but we're back in to work and excited for the game.
It's good to have a break as it's a long season. This new group we have with the internationals away have come back in and are putting in some good work ahead of the weekend."
Matches against the Tigers are always eventful and McCall knows the squad are in for a big challenge on Sunday.
"It's always tough going to Leicester but that makes it all the more exciting for this group to test themselves. Their DNA has been very successful and the spine of their team is strong so it's a tough test for us."
Sunday will see Sarries come up against Richard Wigglesworth who is now in charge of the Tigers, and McCall is excited to catch up with a man who brought so much success to North London.
"Wiggy is someone who of course we know really well. He's one of the smartest players we've ever coached and you can tell he was born to be a coach so I'm sure he'll do well."
With trips to Leicester and Sale either side of a home match against Newcastle, the next few weeks are an exciting time for followers of Sarries.
"These three games are a bit of an island I guess as the next time we play after them we'll have our full squad back which is hopefully going to be a busy time.
These games are really exciting as it's a different group and we've had some difficult games with them when you look back at Bristol away, Sale at home and Northampton at home where we were up against it but we got the job done.
Going to Leicester is as hard as it gets especially when you have players missing, but it's an experience that in the long run will be really important."