Press Notes | The Showdown 3!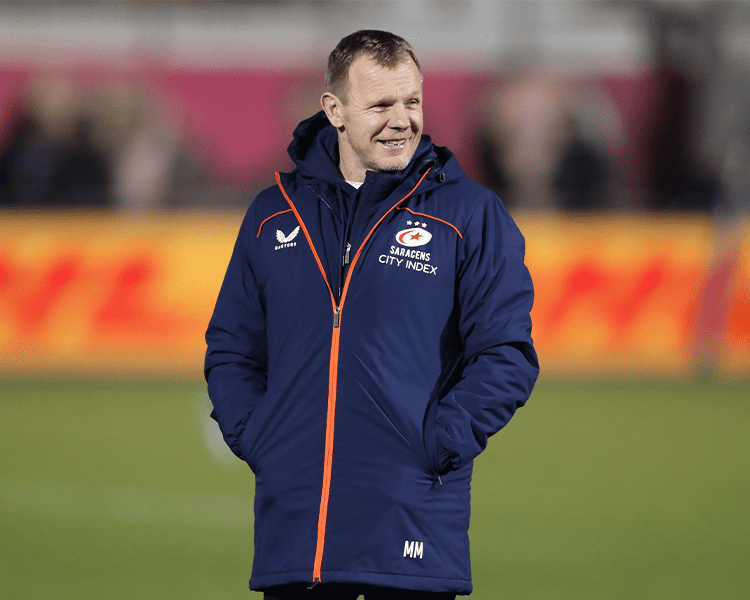 Director of Rugby Mark McCall spoke to the press this week ahead of The Showdown 3 in Association with City Index, and stressed how good it is to have the whole group back together again.
With the Guinness Six Nations complete the boss has a full squad to pick from for the first time since the end of January, and in perfect timing ahead of the huge occasion at Tottenham Hotspur Stadium on Saturday.
"Thankfully we've had a lot of internationals away but this week we welcomed back 11 of them and it's great to have the whole group back together again. It's the first time we've all been together for 10 weeks.
There are a few sore bodies after the weekend but we expect we'll be able to pick the vast majority of them. There are one or two we'll make a call on later in the week."
With over 50,000 tickets sold, McCall can't wait to experience a packed out Showdown 3 when they welcome Quins to Tottenham.
"Hats off to everyone at the club who has worked tirelessly to make it happen. To have well over 50,000 people there is going to be great, and both teams are going to have a lot of their star players which is really important.
It's an incredible stadium, last year was an incredible experience and one we're looking forward to again.
We've had some great games against Quins over the last few years and I'm sure we'll get another one on Saturday!"
During the international period Sarries have maintained their lead at the top of the Gallagher Premiership and McCall credited those who have been in action.
"A lot of our younger lads stepped up and showed us they're capable at this level. It's been a real squad effort, we've used 48 players in 16 Premiership matches and that includes delving deep in to our academy.
We have people coming back such as Callum Hunter-Hill, Duncan Taylor and Tom Woolstencroft so it's a really healthy position for us to be in. It's a very short end of season, it'll be gone in the blink of an eye so we'll need to get stuck in."
Tickets are still available, click HERE to purchase!