RIP Saracens Hall of Famer Ken Bartlett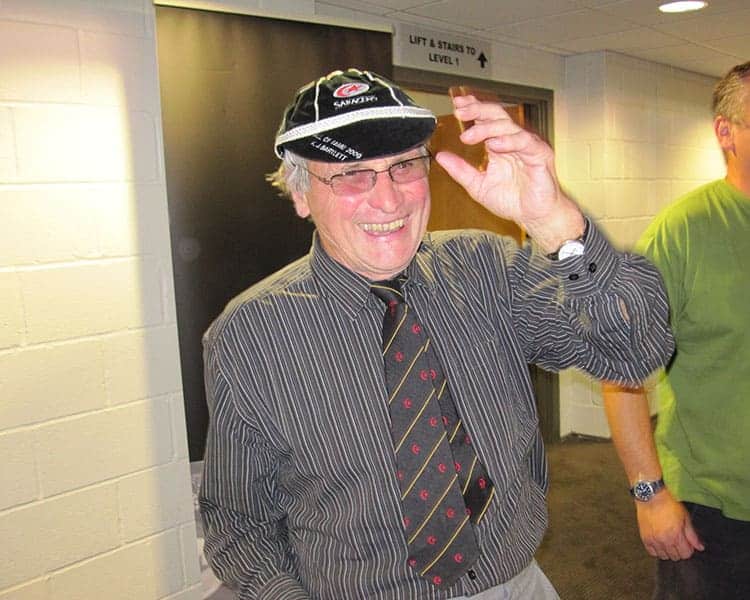 Saracens is saddened to learn of the passing of Ken Bartlett.

A former player, captain and coach, Ken passed away on Thursday 14th November after a short illness with his close family keeping him company in his final days.
Bartlett joined Sarries in 1959 as a small, quick winger, scoring on his debut, and captained the club from 1960-62. A shoulder injury cut his playing career short but he remained a regular presence at Bramley Road and in 1967 was appointed as Saracens' first official coach.
He was inducted into the Saracens Hall of Fame in 2007 at an event at Vicarage Road alongside some of his ex-teammates including John Lockwood and George Sherriff, a day his family will never forget.
The Bartlett family's bond with Saracens continues to this day; Ken's son Andy and grandson Matt are season ticket holders and the rest of the family attend several times throughout the season. They were all immensely proud of Ken's achievements.
Ken's funeral will be held on Friday 6th December at 14H30, at the Church of St Andrew & St Mary, Langham, Nr Holt, Norfolk.
Everyone at Saracens' thoughts go out to Ken's family and friends.