Saracens vs Munster ticket exchange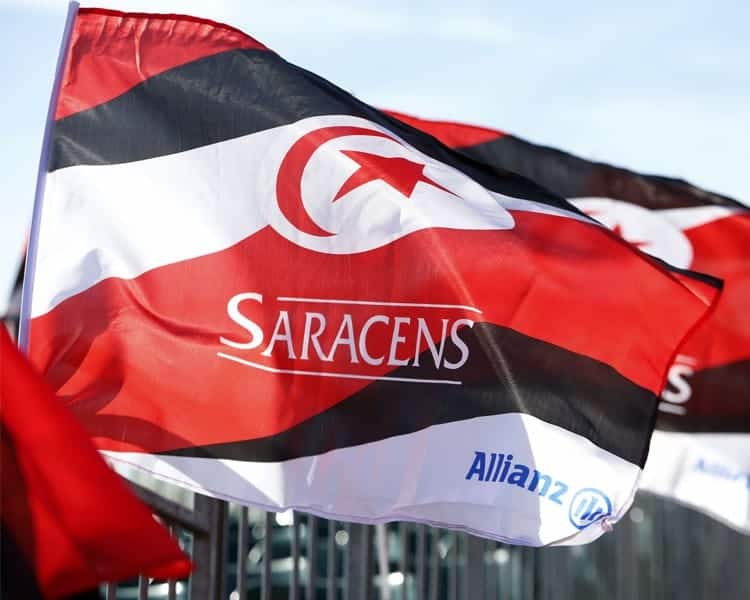 Following confirmation that the Heineken Champions Cup fixture against Munster on 14th December is sold out, are you looking to sell your Season Ticket seats? or (whether you are a Season Ticket Holder or not) looking to snap up the last remaining tickets sold through resell? Check out the information below to find out more!
Saracens Season Ticket Holders information on selling tickets
If you are a Saracens Season Ticket Holder and are looking to sell your tickets to the Munster game please follow the steps below.
Log into your Saracens account online and select Tickets
On My Homepage, click Resell tickets in the Client Account menu on the right-hand menu
The Munster game is the only game that will be on offer to resell your tickets
Click View Details to see the tickets you are able to resell
Select the ticket(s) you want to resell and click Resell Selected Tickets
You will then see a confirmation of the tickets you are about to sell and the money you can expect to receive in return, if the tickets are sold. This will be the pro rata season ticket value
Please click Put on sale
You will then see a confirmation of the tickets you are about to sell and the money you will expect to receive in return for the tickets
Note that you can remove your tickets from resale at any time before they are sold.  Simply log in to your account, click on Resell tickets and follow the prompts.
Information on buying resell tickets?
The Munster game on the 14th December has sold out so the only chance of finding a ticket is through this resell process. If you are looking to buy Munster tickets, that have been made available by Season Ticket Holders, please click HERE . Any tickets made available will pop up on that page. Please then follow the instructions to purchase these tickets.

MATCH REACTION | Lewis Sones (AC Rd 1)
Women's Assistant Coach Lewis Sones felt that his side could take a lot of encouragement, despite an opening round cup defeat to Harlequins. A late surge from Saracens nearly secured the points in a topsy-turvy match, before they were forced to settle for two losing bonus points. Despite the result, Sones was pleased with how […]

World Cup Round Up | Saracens front and centre of thrilling weekend
It was another outstanding weekend of action in France as the pool stages continued with Saracens players featuring all over the country. 10 Sarries took to the pitch throughout the third round of matches and all of them showed their class with some fantastic performances. Marco Riccioni kicked things off on Wednesday as he started […]

MATCH REPORT | Saracens Women 29-36 Harlequins Women
Saracens Women started their Allianz Cup campaign with a narrow defeat as they were beaten 29-36 by Harlequins at StoneX Stadium. Alex Austerberry's side trailed by 12 points heading in to the final quarter but never gave in and almost completed a remarkable comeback but had to settle for two bonus points. It was Quins […]