Saracens unveil 2019/20 Nike kits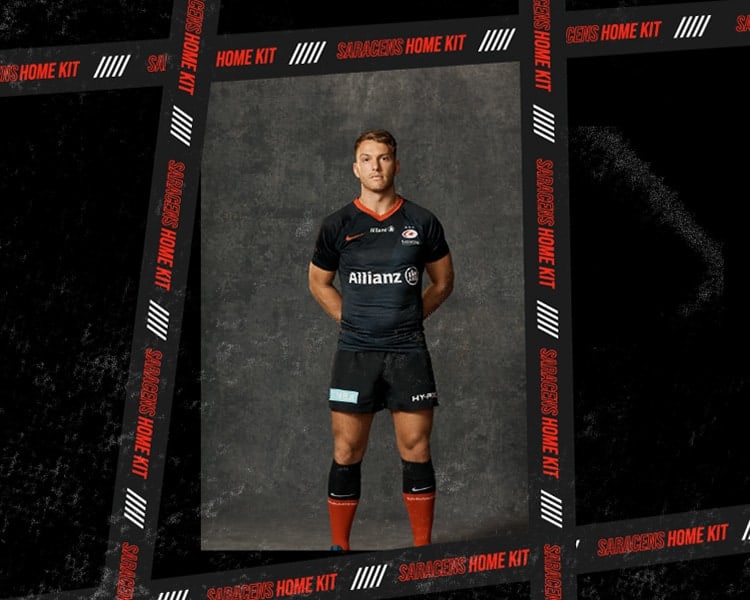 Saracens today unveils two new Nike kits for the 2019/2020 season and supporters attending the Summer Gathering at Allianz Park, London this Sunday will be amongst the first to get their hands on the latest apparel.
Both the home and away strips are inspired by the iconic hoop configurations and retain the club's traditional colours of black and red. A third star has been added above the crest of the shirt in acknowledgment of Saracens Men's European Cup triumph against Leinster in May. Made from strong, breathable fabric, the kits also feature a woven Saracens and printed sponsor logos.
CLICK HERE TO PURCHASE YOUR NEW SARACENS SHIRT!
A plethora of exciting activities are taking place at Saracens' Summer Gathering on Sunday 1st September including meet-and-greets with the players, photo opportunities with the trophies and the chance to see the new home kit home in action for the first time when Tyrrells Premier 15s champions Saracens Women host Trojan Ladies (KO 14H00) Allianz Park, London NW4.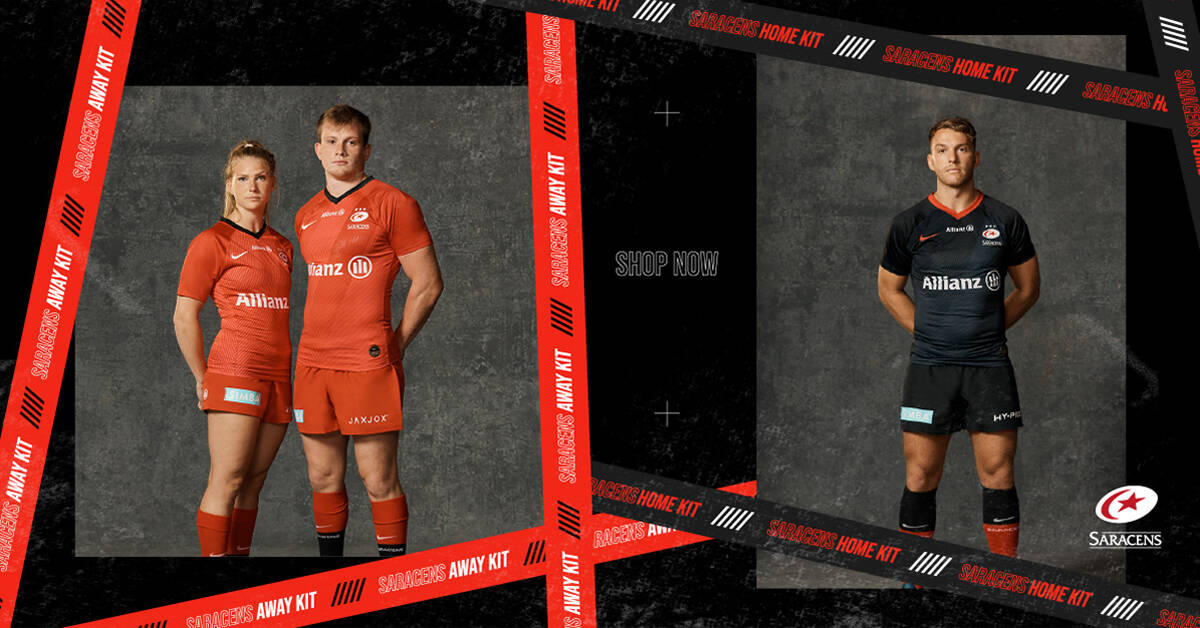 Saracens Women lock, Rosie Galligan enthused:  "I'm really looking forward to getting out on the pitch this Sunday in the new kit. It looks smart and the grip pads on the top are a great addition. I also like that the training kit has a more adventurous look this season and I'm sure our fans will really like it too."
Saracens Men centre, Nick Tompkins said: "It's a proud feeling every time you pull on a Saracens shirt. These new kits are great. They're good on the eye, fit well and I can't wait to run out in it for the first time!"
Head of Retail, Charlie Price said: "We're delighted with the look and feel of both the home and away shirts. We're proud of our men's and women's sides' achievements and believe both jerseys are the perfect representation for champions. We look forward to seeing the players and our supporters wearing the shirts this season."
The 2019/20 Saracens home and away shirts – priced at £65, ranging from size small to 3XL - are available from today at shop.saracens.com and in store at Allianz Park, London NW4.
For more information on the Saracens Summer Gathering please go to saracens.com/summer-gathering