SARRIES RFC ON TOUR TO WORCESTER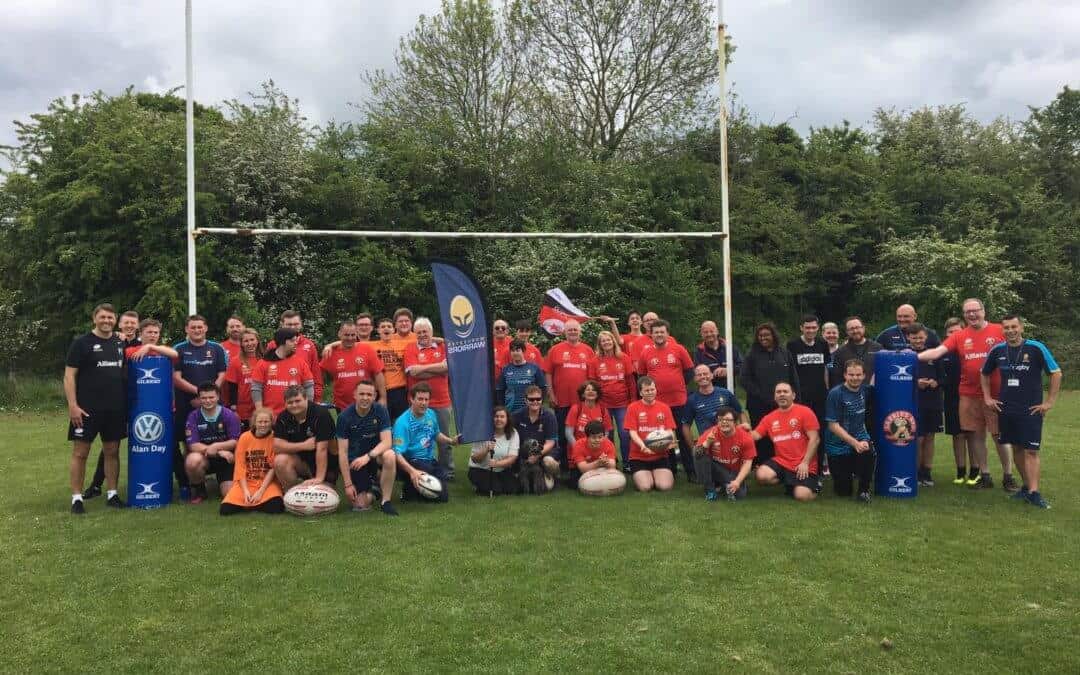 EARLIER THIS MONTH SARRIES RFC WENT ON TOUR AS THEY MADE THEIR WAY DOWN TO WORCESTER
It was an early start on Saturday 18 May as 12 members of Sarries RFC as well parents, volunteers from Alan Day and Saracens staff left Allianz Park first thing in the morning to head to Worcester.
There they met up with the Worcester Warriors Community Foundation and took part in inclusive training session with 20 participants from Worcester's Mixed Ability group.
After a quick picnic, the group made their way over to Sixways to watch Saracens Men take on Worcester Warriors in their final regular season match of 2018/19. While the result didn't go the way of the visiting team, the Saracens players joined Sarries RFC pitchside to grab a few photos and spend time with the group!
Ben Lawrence, Saracens Sport Foundation Development Manager said: "It was a really great day down in Worcester. Huge thanks to the team from the Worcester Warriors Community Foundation for making us feel so welcome and for running a great training session to start the day.
"Alan Day have been a great supporter of Sarries RFC and these trips wouldn't be possible without them. We know how much they care about the programme and it's great that they've taken time out of their weekend to spend time with the group.
And finally, a big thank you to the Saracens players for coming over and spending time with Sarries RFC, especially having lost such a close game. We know how disappointed they must have been but it says a lot about the club that they still made a point of joining us after the match."