Senior Academy train with Parachute Regiment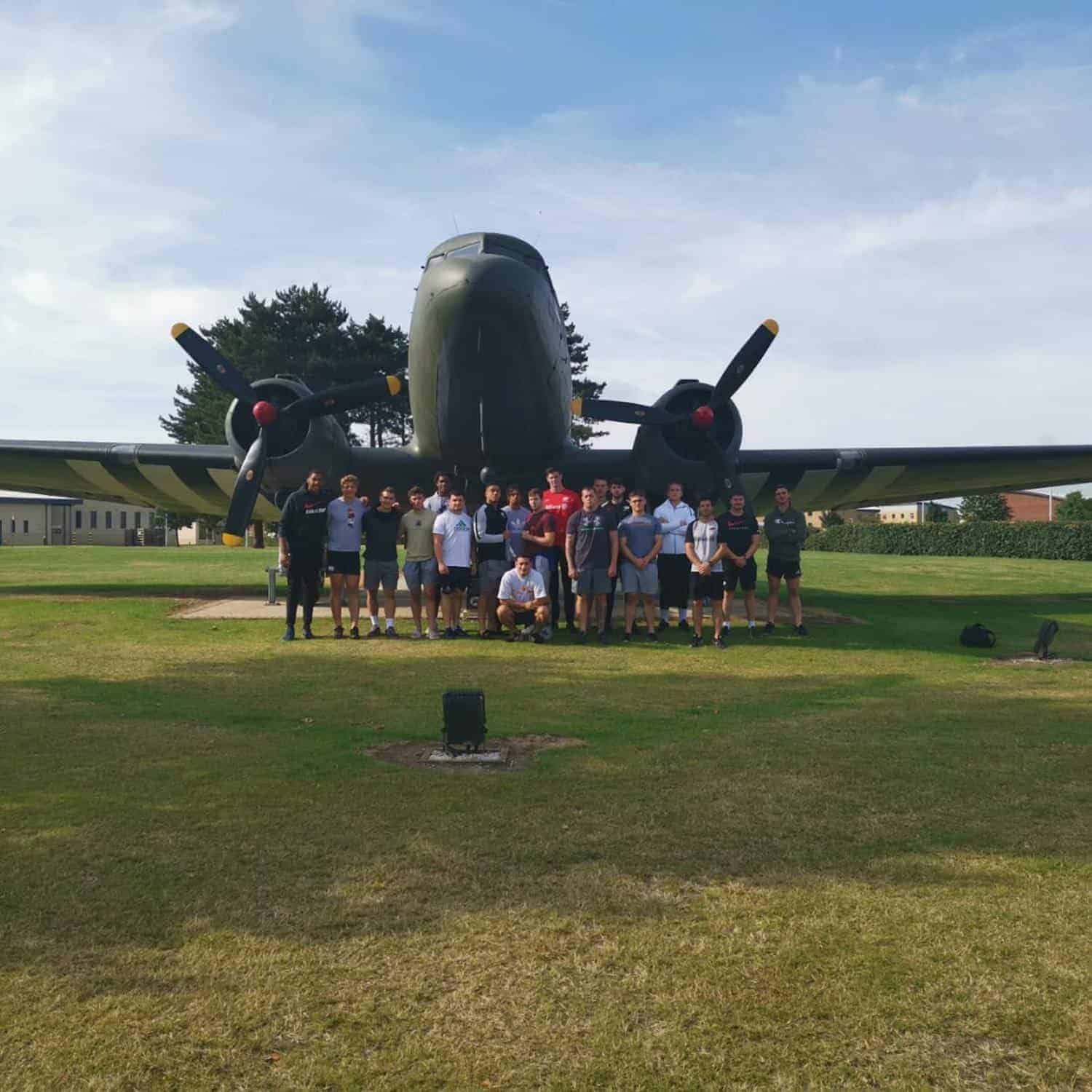 Saracens Senior Academy players and staff were put through their paces last week by the British Army's Parachute Regiment.
The group spent three days at Merville Barracks in Colchester with both their physical and mental strength put to the test. The idea of the camp was for the squad to create memories and develop relationships.
"I've got that much respect for the boys here doing what they do." - Academy centre Josh Hallett
Former Paratrooper and Saracens Academy Coach, Andy Dawling, arranged the boot camp.
"The interactions between the military and sport - there are so many parallels," he said.
"So for me, it was a perfect match coming back to my old regiment, 7 PARA RHA (Royal Horse Artillery)."
After their first night of sleeping under the canvas, the players were woken up at 05H00 to the sound of soldiers firing blank rounds before lining up for a morning muster.
The players were then returned to more familiar surroundings - the rugby pitch - to play against 7 PARA RHA's side. Next up was the infamous stretcher race, a key part of the 'P Company test', which all potential PARAS have to do in their training.
Whilst the players were put in some challenging situations, there was still time to relax and socialise with the soldiers. The officers and players enjoyed good conversation and there was plenty of opportunities to learn about each other's culture and environment.
Centre Josh Hallett told Forces News: "I was talking to one of the boys - if he makes a mistake out in the field then that's the difference between someone living and someone dying.
"Whereas us, it's only a smack on the wrist - I've got that much respect for the boys here doing what they do."
Fellow England Under-18 international Oli Stonham said: "One of our main core values is work rate, so obviously that can be directly compared to what they do here.
"I think there's a lot of similarities."
Academy Manager Mike Hynard believes the trip was extremely beneficial.
He said: "It was an opportunity for the players to get to know each other better and see how they respond in different situations and under varying degrees of pressure and stress.
"I am really grateful to Andy Dawling, Capt. Harry Whittingdon and Craig Higgins who put so much effort in to make sure the camp was a success.
"We really enjoyed the experience and look forward to working more closely with the 7 Parachute Regiment in the future."