THE PROJECT RUGBY FESTIVAL IS BACK!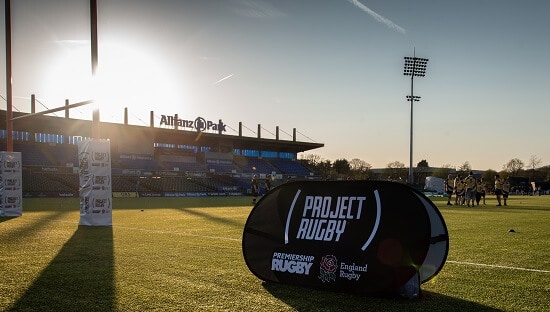 The second Mixed Ability Rugby festival at Allianz Park on 10th October 2018
Project Rugby allows anyone and everyone the opportunity to play rugby, regardless of background or ability. This is an initiative driven by England Rugby and Premiership Rugby to increase the number of people playing rugby from underrepresented groups. Saracens Sport Foundation have supported 6 local rugby clubs in creating a Mixed Ability Rugby team, a strand of the game designed for those 16+ for 50% individuals with disabilities and 50% without a disability.
The Project Rugby participants are players who, generally speaking, haven't had access to the sport before. Not only is participating in physical activity good for general wellbeing, being part of a team and using the values of rugby in everyday life can have a significant impact on an individual's quality of life. By participating in a festival, our players can represent their club and run out in full force at Allianz Park to take part in a competitive fixture.
The 6 clubs with a Project Rugby Mixed Ability team are; Fullerians RFC, Harpenden RFC, Hertford RFC, Mill Hill RFC, Old Grammarians RFC and Welwyn RFC.
If you would like to join or volunteer at any of the Project Rugby Clubs, please contact scarlettcooperwall@saracens.net
Please feel free to come along to Allianz Park on the 10th of October to see the festival in full force!