Sarah McKenna: Women's rugby needs hype men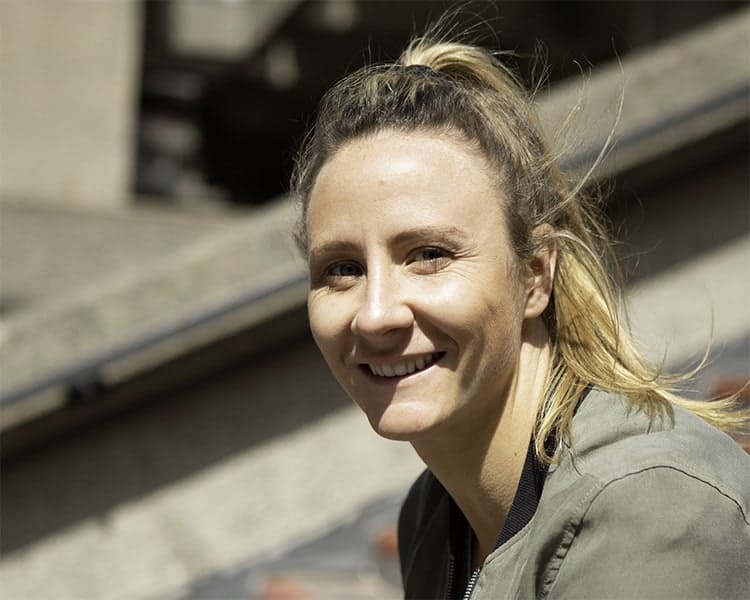 Sarah McKenna is in a relaxed mood when we meet at a coffee shop in central London and you can understand why.
Coming a few weeks after helping Saracens Women retain the Tyrrells Premier 15s title, the full-back is looking remarkably fresh faced for someone that had spent the previous day in testing with England ahead of their summer season.
The coming weeks would see the Red Roses take on the Barbarians Women in an historic match at Twickenham followed by the Women's Rugby Super Series in San Diego against Canada, France, New Zealand and USA.
However, you would not have guessed that some of the toughest matches of an already long season were still ahead with XVs and 7s international happy to take time to laugh at the weight of her Saracens Women Players' Player of the Season award and catch-up on the goings on at club.
That relaxed nature belies a serious competitive streak and a sharp rugby mind, something that was evident throughout the 2018/19 season for club and country as Sarah made her return to the XV-a-side game after time in the England 7s programme.
Coming from 7s to XVs was always going to bring some challenges in a playing sense, even for someone with Sarah's range of skills, though for her the greater challenge was getting to know her new teammates.
"It was quite tough learning everyone's names! But it was awesome having that many people to train against and train with.
"You have to sort of think, as you would in a game, 'what are they good at, what are they not good at', that's quite different to only training with like 20 people or something.
"I have improved so much in the way I speak to others."
"The fact that the girls did so well the year before made it hard and easy to come back in. Obviously, they were high on confidence and the ability just to go out and win games that perhaps we shouldn't be winning.
"That made it easy but hard because I had to earn respect from the others because of all the hard work they had already done."
It didn't take long for the full-back to make her mark though, her creativity in attack proving vital to Sarries early season form, with a massive left to right pass against Richmond a standout moment.
It would be easy to just attribute such a play to some level of 'natural' ability, but she would be the first to admit that a greater level of maturity in her play has been just as important.
That greater maturity has been helped by coaching the Women's team at her old club, Old Albanian. Among those playing for OAs is her sister Claire and unsurprisingly that has forced the 31-year-old to develop her coaching style.
"When I wasn't her coach and I was on the sideline trying to help her I think it was tougher for her to take because I'd probably come every Sunday and try to help her and I suppose that's quite a lot to take.
"But the fact that I get to spend two training sessions a week and then get to talk to her from the sidelines as well she sees where I'm coming from instead of just turning up and being like 'Oh you should do this'. I think that was hard to take.
"I was just trying to help her constantly and probably it was quite annoying but now I get little bit of input all the time. What has been great about becoming a coach at OAs is that I don't just turn up with an idea every once and a while, I get to progress that through the year."
Progression is a recurring theme throughout our chat. There is a very candid nature to Sarah's reflections, not only in how her game has developed but also how she feels she has matured throughout the years.
Coaching at OAs has certainly helped, with Sarah taking what's she's doing on a weekly basis with her players to training at Saracens.
"I have improved so much in the way I speak to others. It's about asking questions in the right way and it's not just about coming up with problems but coming up with solutions.
"So, a lot of the time you can't just say to someone: 'You can't do that', you say: 'Have you about doing it this?' or 'Have you thought about this?'.
"It's just being more positive. It's helped me so much and those little conversations help people."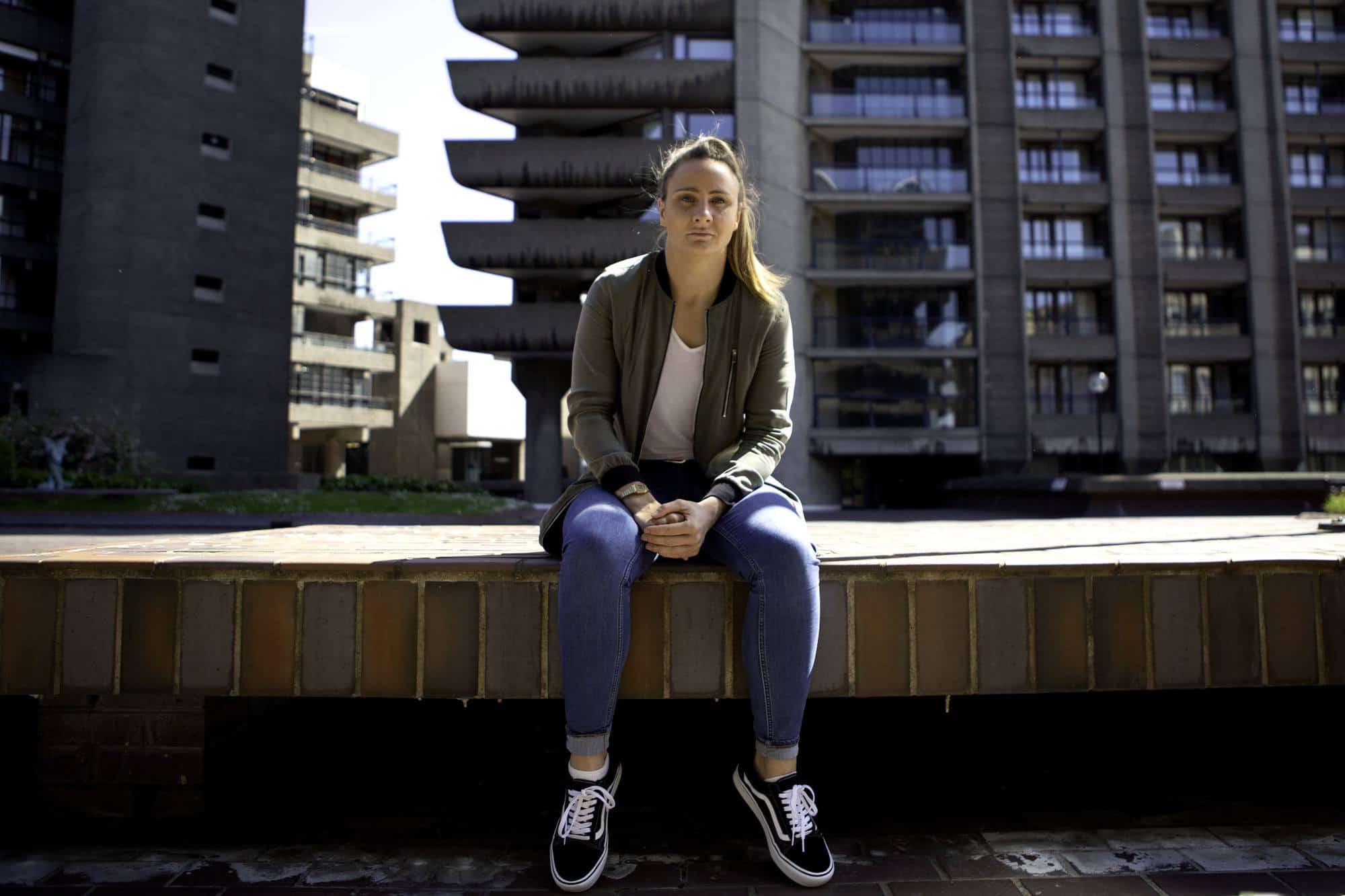 It would also be fair to say that she has gained a greater appreciation of why coaches can sometimes grow a tad frustrated with the decision making of their players.
"I realised the 'coach killer' plays that I used to do, like losing the ball in vital areas of the pitch and now having been a coach I can see why you don't do this there at that time and how important it was that we score at this point and don't lose momentum.
"But before if I hadn't run a move in a while I thought 'Yeah let's pick this one'. But now having been on the sidelines so much I can see why the players do that and I can see why the coaches would be pulling their hair out at times.
"I think it's just helped me have a massive level head and be able to analyse the game as a whole in terms of timeline through the game rather than just living in the moment."
We've all been there at some point. When you're young, feel invincible and think you know it all. Living in the moment is certainly not a bad thing.
And you can be forgiven for living in the moment when you're handed your first cap at 22 as she was back in 2011, coming off the bench against USA.
Of course, life has a way of keeping you in line. And if life doesn't, those around you will.
That was very much the case at England when Sarah first came into the international setup. A young gun among experienced leaders.
"I was pretty young and it was a very different environment to what it is now. I'd probably come from a club where I was one of the big fish, and so I thought I knew best but these girls had so much experience under their belt, definitely knew best in the right positions.
"And I suppose I came in, maybe not thinking I knew it all but thinking I knew best, and what I did was best cause I was a bigger fish at a club at that point in time. It's quite character building at that point in time when you come in as one of the youngsters.
"I think I've got to the sort of place where I am now where I do feel like I have influence within that side and gained that respect and learned enough that I can sort of make good decisions now."
Progression, like we said, it's a recurring motif throughout our conversation. One area in which women's rugby, and women's sport as a whole, has certainly progressed is in media coverage.
Whereas before a big club match or an international might even struggle to get noticed within local and national media, these days games are being broadcast internationally while players are getting their interviews in major newspapers and magazines.
"There's no hiding throughout the year."
And slowly but surely sponsors are waking up to the value, both financially and socially, of getting involved in women's sport.
From playing at a High School in Canada for her first cap, to playing in front of 10,000 fans at Sandy Park in this year's Six Nations, Sarah has seen how the game has grown and how things have changed. Not just in terms of the numbers of eyeballs on watching the game but what that means for those players at the top end.
"There's no hiding now. I think that's one of the biggest things, where you could get away with perhaps not having a good game and only the coaches knew and it was just an intimate group and maybe parents and people watching in the ground.
"Now it's on a world stage and we get ratings after the game on Twitter coming through and stuff like that. It's mental, it's all eyes on you at all times and that's at club rugby as well.
"There are people who are following the narrative of how you're doing at club rugby and people who are maybe doing well at club level but not playing international level.
"It's like 'Why aren't they?' and people are asking those questions whereas before they were two separate things club and England, now they are really merged.
"There's no hiding throughout the year, if you have a poor start to the season then it's 'Why are you in the EPS squad?' and stuff like that. People will ask those questions.
"People are really invested in the game. In terms of where we want to be, in terms of professionals, it pushes us on 'cause we realise our responsibility in terms of putting on a showcase every time we play and we have the responsibility to take the game to new places."
Yet for all the progress being made, there is still some way to go for the wider national media to catch-up with that investment from fans and followers of the game.
During the recent Women's Football World Cup, the sometimes-brutal analysis of performance was a world away from what many would normally expect to see and hear.
Here were pundits and journalists treating women's football at the highest level as it should be. Not just being positive for the sake of it but being honest about the performances and tactics of players and managers.
Throughout our conversation Sarah retains that relaxed, almost chilled, demeanour. But, the one time that comes close to cracking is when the subject of match analysis by the media comes up during our chat.
For her, the game needs to move away from the education type pieces you see in the build-up to a big match of how the game has grown and towards building up the narrative and hype to help treat the women's rugby as a sport first and foremost.
"I think the moment that there's an article that goes out and there's facts in it and true analysis, it's a relief. I probably do phase out the first half of a story because it's about the club someone plays for, what their job is outside of rugby, how they fit in training around work, and then it's about the rugby.
"I think probably a lot of people glaze over because with women's sport in general that is half the stories."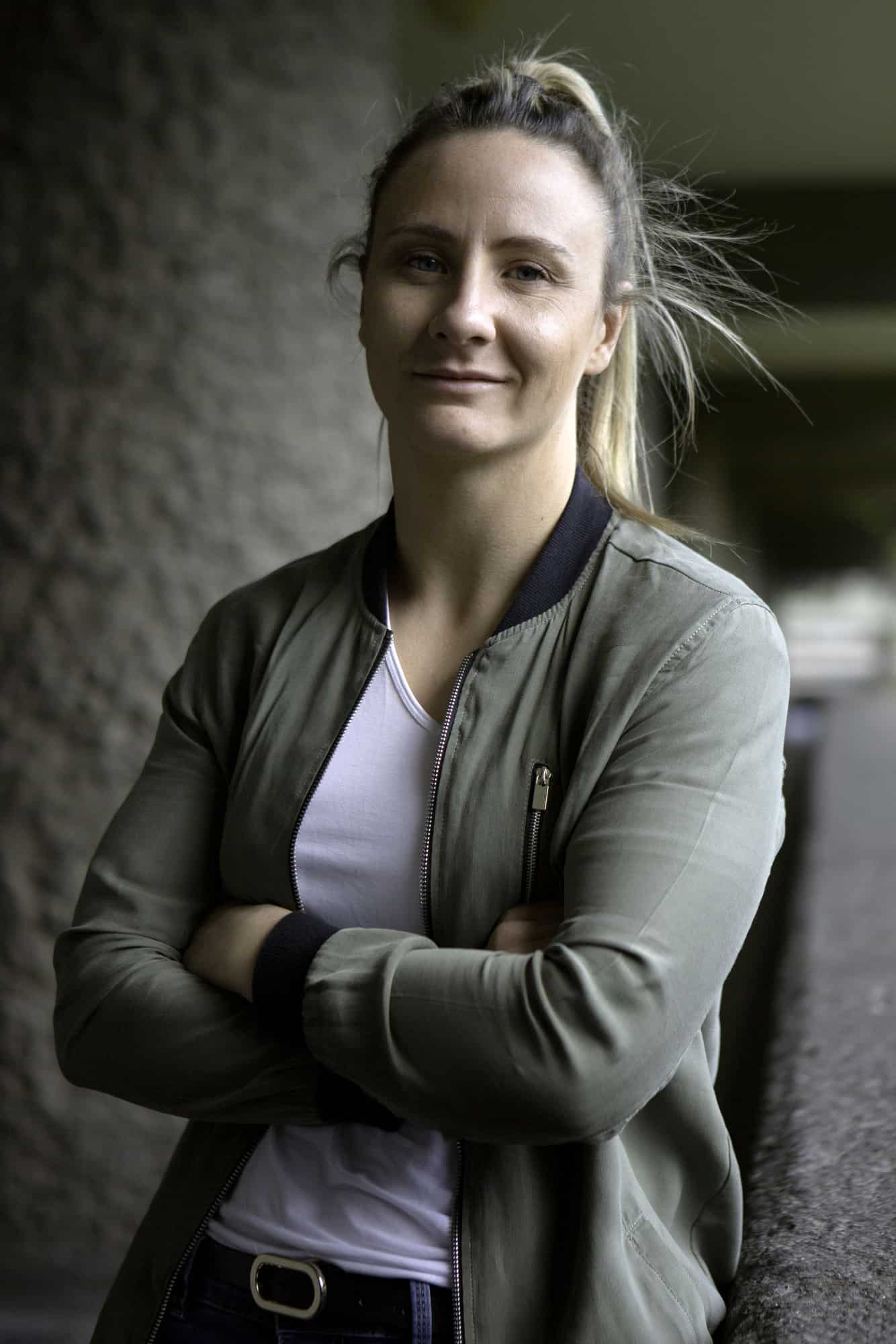 As someone who has experienced that difficult balancing act of managing rugby with work, Sarah is well aware of the sacrifices the majority of players have to make to play the game at the highest level. Yet she feels the wider media needs to do more and not just fall back on the usual pieces we're used to seeing.
"I think part of why men's games are such big deals is cause of the narrative in the week. It's like boxing, why do they have those weigh-ins? Why do they have those talks? It's to build up the intensity and stuff like that.
"Unless the media start getting on to that, then that drives crowds to come watch because they want to be there, they want to experience it, they want to witness it. But if we're hearing those same stories throughout the week, then what drives them to come?
"It's that pre-match analysis an hour before the game, looking at the head-to-head battles, that analysis of the attacks or looking at weight of packs.
"If you don't know that information, you won't know the ins and outs of the battles going on and why certain points and games are so important or why Poppy Cleall having a great game at eight in a final is such a big deal.
"Right now, you don't know that unless you're having these types of conversations with the people in the know. Women's rugby needs hype men."