Another six players on board for new season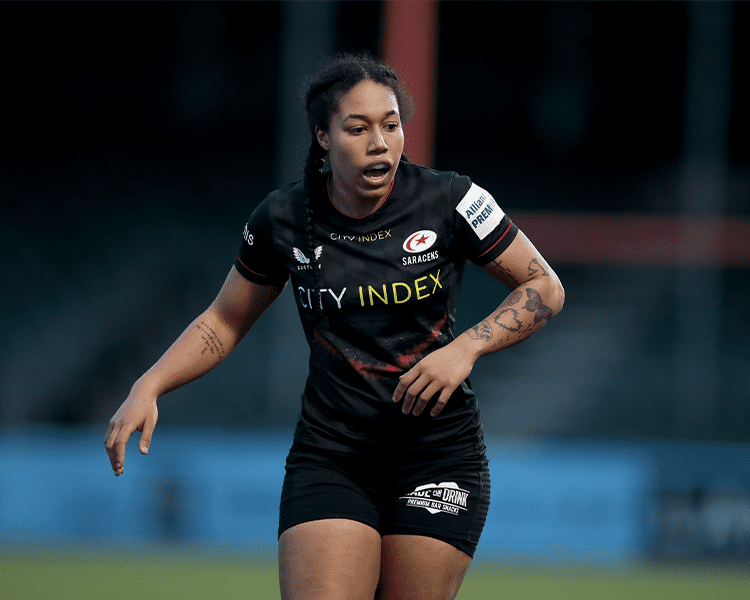 Saracens is delighted to announce six more contract extensions for the 2022/23 season.
Cece Gordon-Hill, Sarah Bebbington, Jodie Turl, Sophie Tansley, Chloe Langdale and Jeannie Loyola have all signed new deals to keep them at StoneX Stadium for another year. 
All six played a part in the title winning season, and with another year of experience now under their belts they will be hoping to nail down some more game time in the coming months. 
Head Coach Alex Austerberry says these players will all be vitally important next season.
"Cece is a young player with a bright future. Having been with the club since breaking through in to the adult game, Cece has worked hard at her game and has put herself in a position to drive her game forward. It will be great to see her continue to unlock her potential.
Bebbs continues to play a vital role at the club with the ability to play numerous positions. An experienced player always working hard at her game and supporting the learning and development of others. It is superb to have her involved for another season.
Jodie worked hard at her game last season and reaped the rewards with more exposure in the first team. Industrious and willing to learn, Jodie will no doubt kick on again this season and take any and all opportunities that she earns.
Sophie is another player who it is exciting to see where she can take her game. Impactful and with a great offloading ability, Sophie has all the attributes required to develop in to a consistent top performer.
Chloe is a youngster with massive potential. She has had an injury hit few seasons but has continued to be a student of the game while developing her knowledge and understanding. Chloe will be dual registered to ensure she has as much game exposure as possible as she learns her craft.
Jeani, has the shown she is capable of being a destructive ball carrier and very physical in the tight. Set piece is a real strength and she is a great character. With her injuries hopefully behind her, it will be great to see her back on the field in a Saracens shirt.
To have all these players commuting to the club is really exciting. It is not only great for the season to come but also for the future of the club. With lots of opportunities, the players all have the ability to make significant impacts in games and upon the season."